Caught on camera! Hilarious wedding day fails that you really don't want to see happen on your big day…
You may have planned every little detail of your wedding to perfection but things can still go wrong on your wedding day as these candid camera shots prove!
Here are the 10 big wedding days fails you definitely don't want happening at your wedding:
Misbehaving animals
You know what they say about never working with animals.…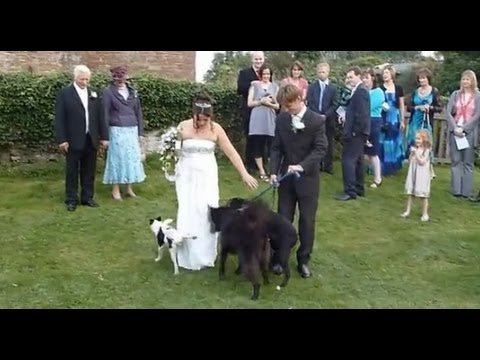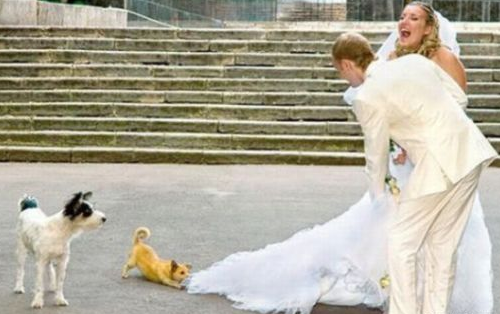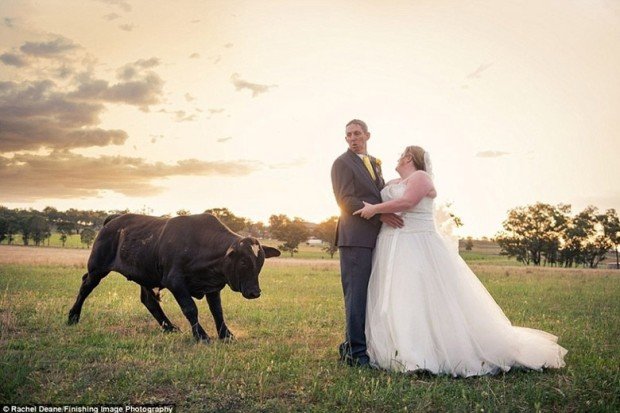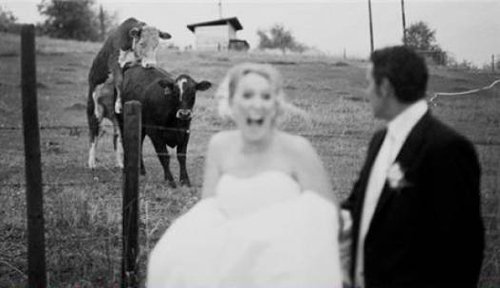 Veil free-riders
What is it about wedding veils that our pets simply cant resist catching a ride on them?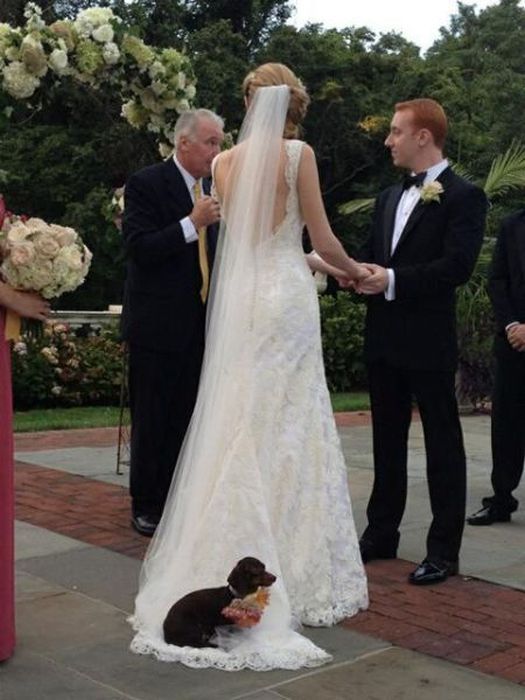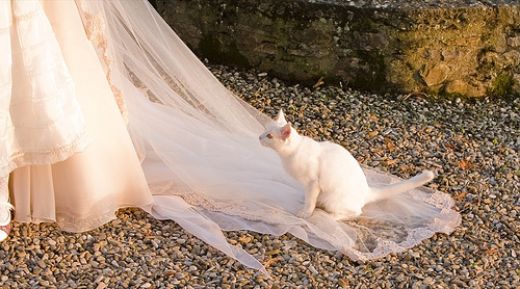 Wedding photo bombers
There's always one…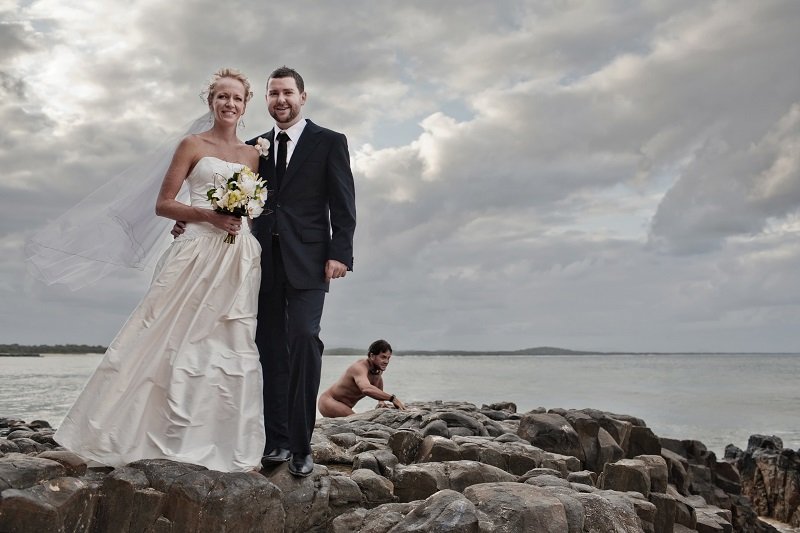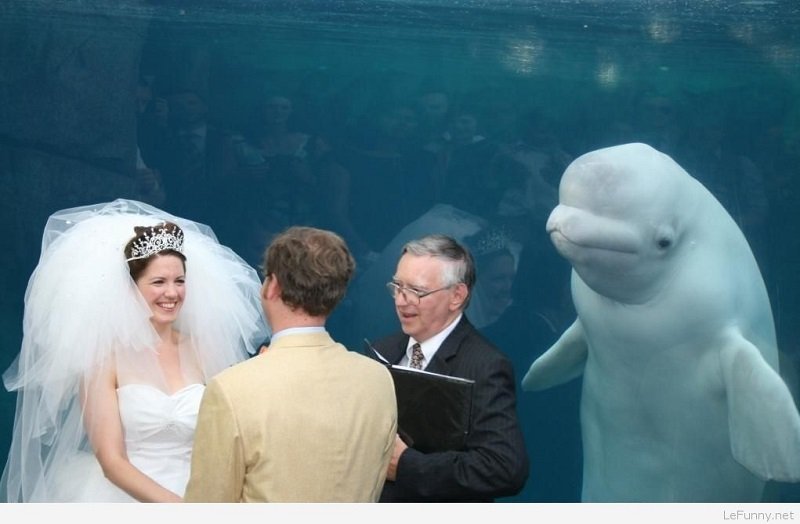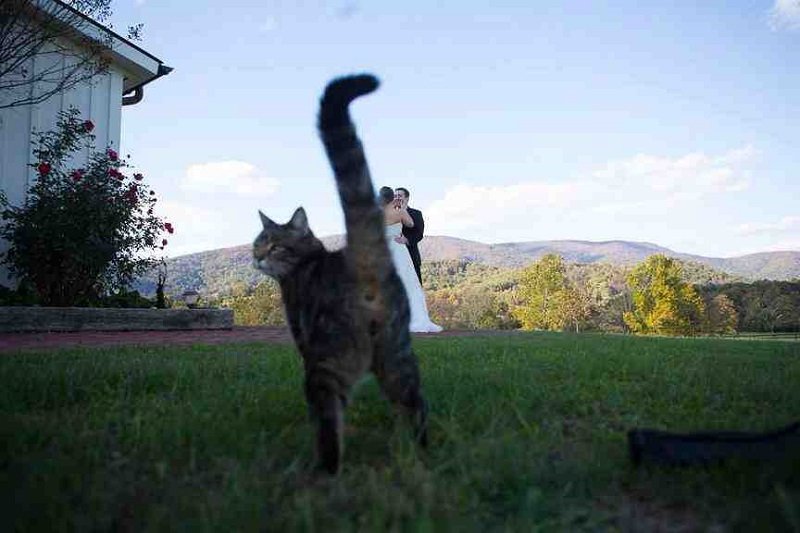 Unpredictable weather
The weather forecast said sunny and 26 degrees but sure this is Ireland, so expect rain!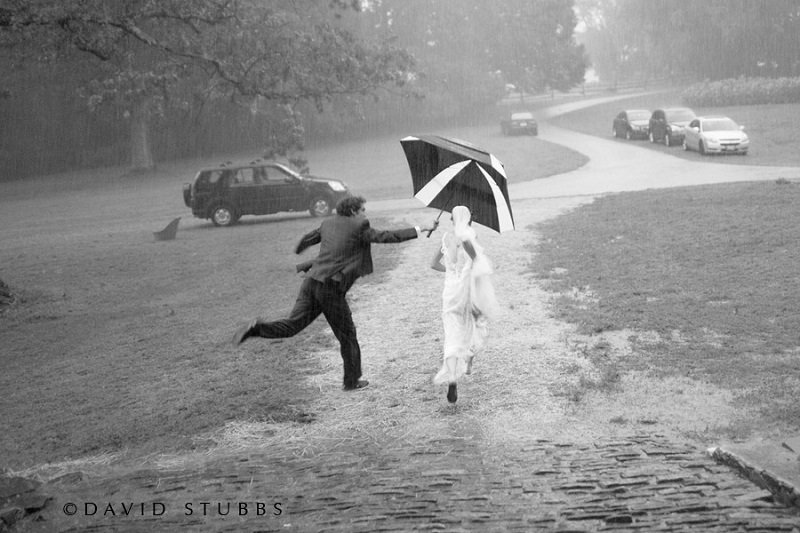 or gale force winds…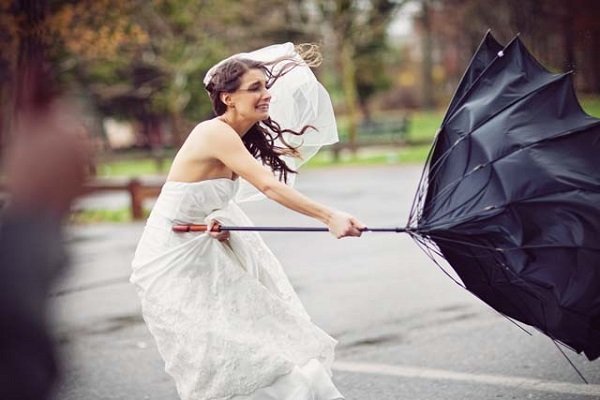 or even snow…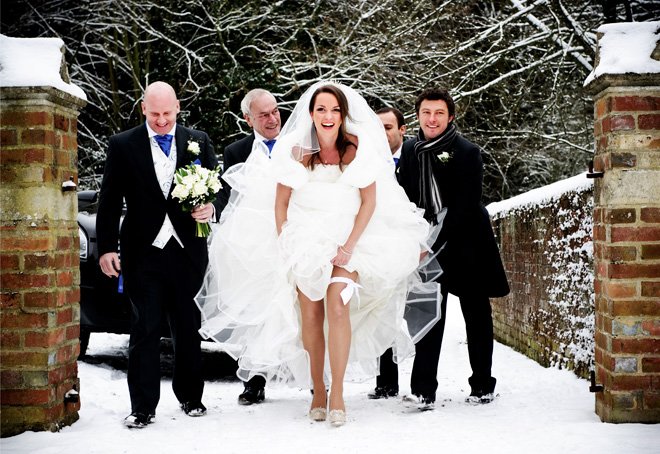 Wardrobe malfunction
Disaster can strike anyone at any time!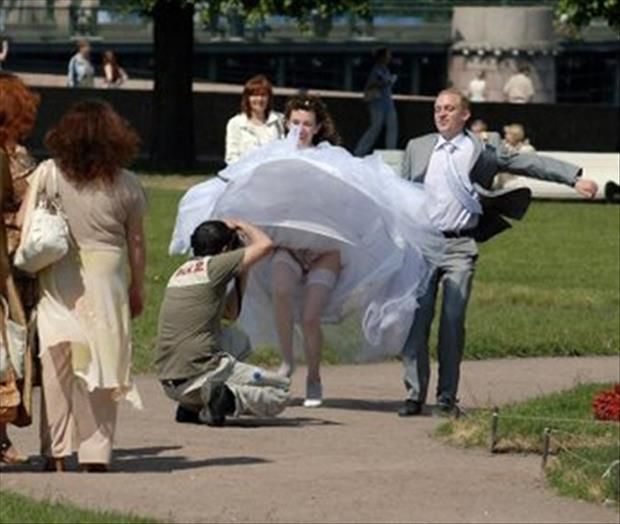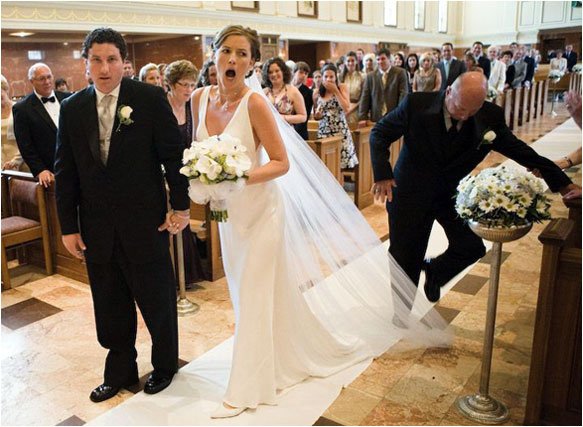 Collapsing wedding cakes
The cutting of the cake is a precarious moment.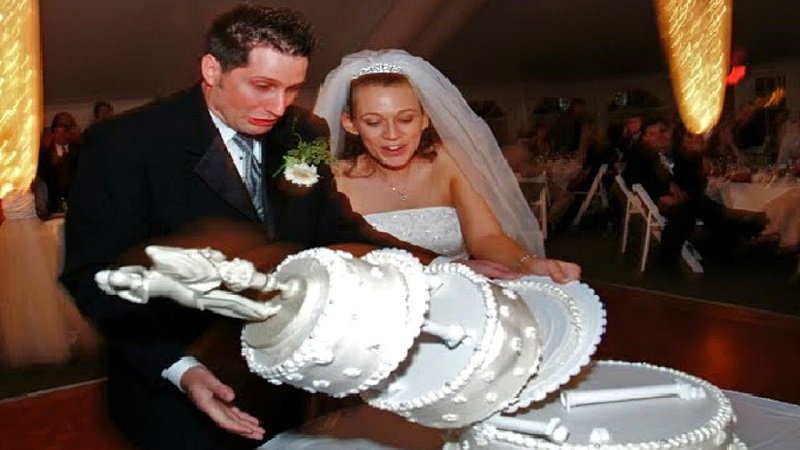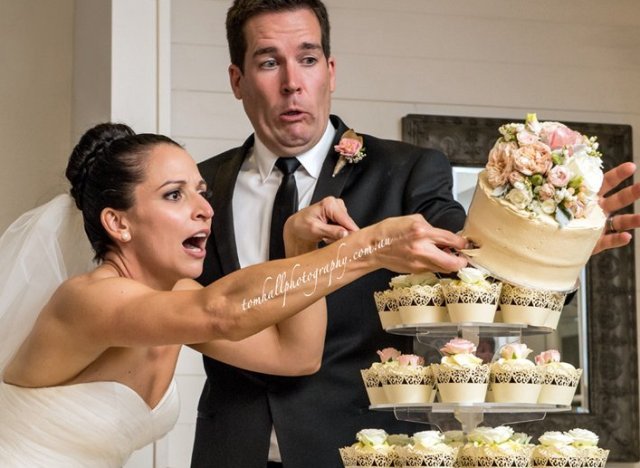 Transport trouble
That moment when you wish you had brought your own car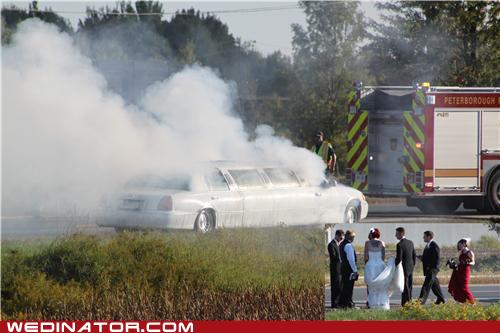 Exploding Champagne bottles
People, these things are dangerous!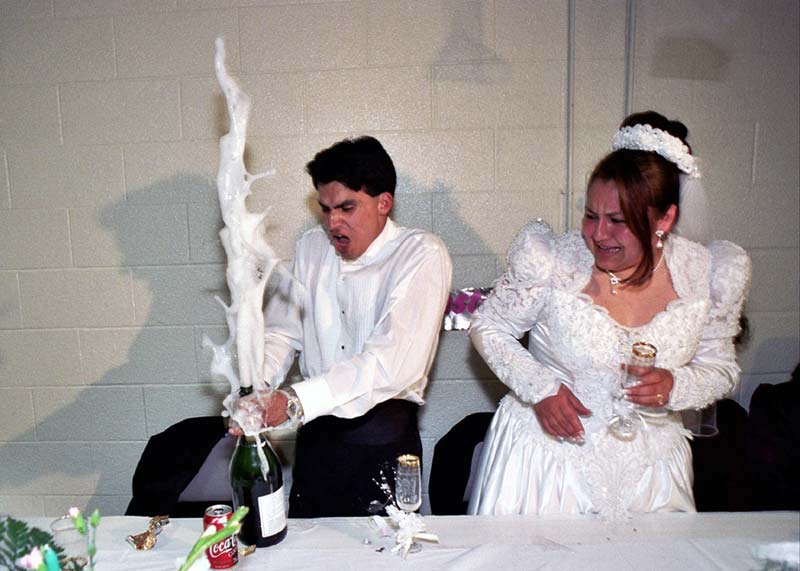 Collapsing jettys
If you see a bridge or a jetty over water, we strongly advise you not to get your picture taken on it!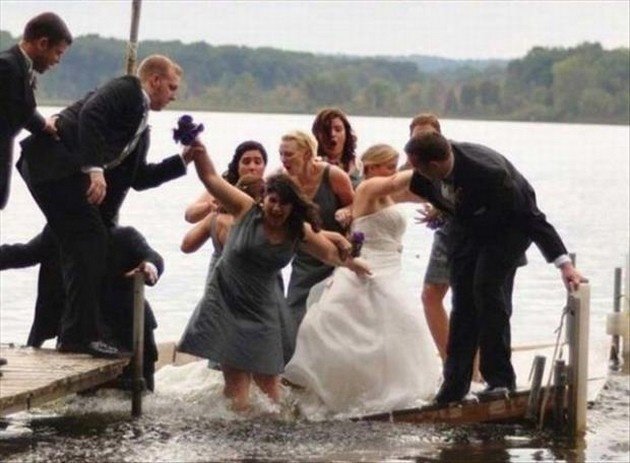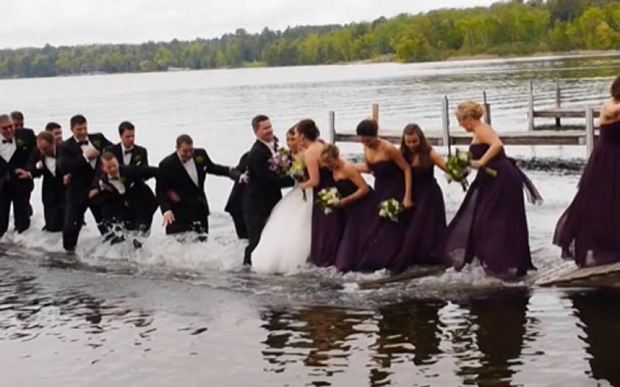 Bad taste
When you hate your wedding ring so much you simply can't pull off a poker face.