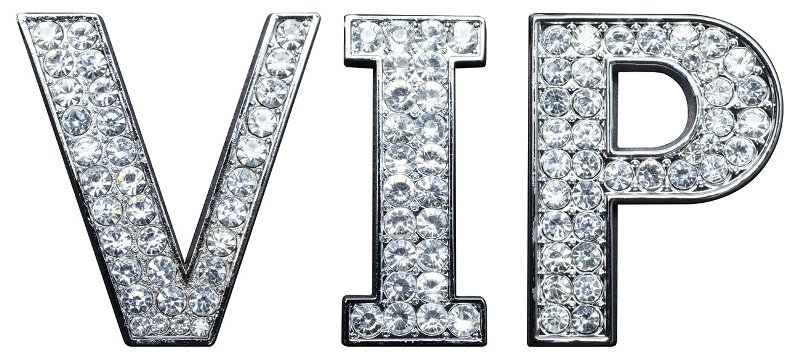 10 Reasons Why You Should Go VIP at the Wedding Journal Show
You got engaged and you're a bit more special now. Really you deserve VIP status, right?
Ireland's national wedding show returns to Dublin, Belfast and Cork in January and is bringing with it its famous VIP Lounge. This comfortable space is designed with you in mind and features plush seating, a full catwalk view and exclusive treats and nibbles.
But if that's still not enough to entice you, here's 10 Reasons why you should go VIP at the Wedding Journal Show.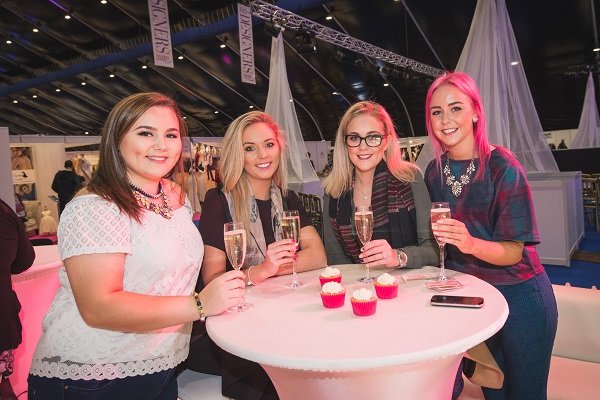 It's great value for money.
Who doesn't love a bargain these days? VIP tickets are €20 for Dublin, €15 for Cork and £20 for Belfast, making them an affordable treat for a once-in-a-lifetime day.
Wedding shows are a right of passage.
You meet Mr or Mrs Right. You get engaged. You go to a wedding show. That's the way things work, right? In any case coming to The Wedding Journal Show isn't something you do everyday and we think you should splurge and do it in style.
Who doesn't need a fresh manicure at the weekend?
Nails Inc are providing complimentary Express Manicures for all VIP guests in Dublin, Belfast and Cork to make sure your engagement sparkler is given the best platform to shine on. Why waste time going to the salon when the salon comes to The Wedding Journal Show?
Fast-Track Entry makes everyone happier.
Waiting in line is long, tedious and a bit frustrating. Make sure you avoid those queues by booking a VIP ticket in advance and walking straight up to the door.

A Glass of Bubbly is very refreshing.
Water is nice, but a glass of bubbly is nicer. All VIP guests are treated to a complimentary glass of bubbly to give them that 'feel good' feeling as they take in the show. In Dublin and Cork they can enjoy a delicious glass of McGuigan Frizzante from Wines of the World.
Perfect stocking stuffer for Christmas.
If you're stuck for what to get your other half, your mum or your BFF for Christmas, then a VIP ticket is the perfect opportunity to tick their present box as well as guarantee you Wedding Journal Show buddy.
We all need chocolate at least once a day.
It's scientifically proven that chocolate makes women happier. Okay, maybe that's not 100% true, but it certainly makes us happier! VIPs in Dublin will get to nibble on chocolate from Lily O'Briens, meanwhile Cork will taste from Blarney Chocolate Factory and Belfast guests from Chocolate Box NI. Yum yum yum.
You get to be part of the FROW.
Ever seen Kanye West, Anna Wintour and Taylor Swift seated front row at a fashion show? Well that could be you during The Wedding Journal Show's famous International Bridal Catwalk Show. With exclusive Frow seating just for VIP guests you'll have the chance to witness our fabulous dancers firsthand and see the latest styles straight on the runway.

Full VIP tickets are available ONLY online.
You can upgrade at the door at the show, but you won't receive a fab free gift, fast-track entry or the guarantee that there will be space. Booking now ensures you will receive the VIP treatment straight from the start and gives you something to look forward to.
You deserve it.
There aren't many occasions in life where you can guarantee you'll be treated like a true VIP. You work hard, you found Mr or Mrs Right, and you deserve to sit back and relax. Make the most of your trip to The Wedding Journal Show and go VIP.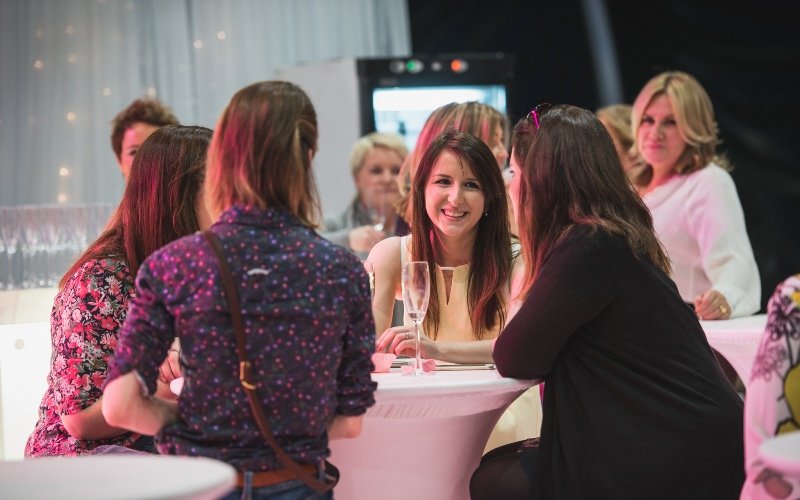 What are you waiting for? Click here to purchase your VIP tickets for the biggest wedding show in Ireland, The Wedding Journal Show.
Dublin: January 9th & 10th (11am-5pm)
Cork: January 16th & 17th (11am-5pm)
Belfast: January 29th-31st (Friday- 2pm-7pm; Saturday & Sunday- 11am-5pm)