10 Spectacular Outdoor Irish Wedding Venues
Getting married in an outdoor Irish wedding venue isn't always the most obvious choice but who can resist outstanding backdrops and the fresh Irish air?
Brigits Garden, Galway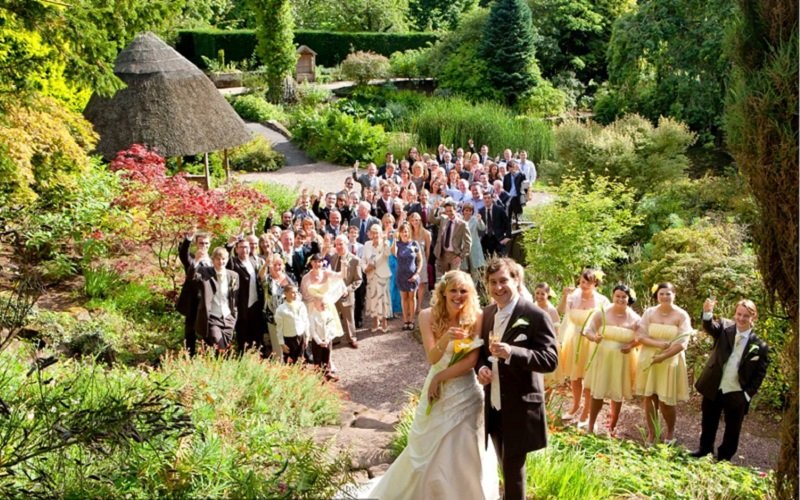 An extremely unique venue, Brigit's Garden is the ultimate locate for an original and ethereal wedding celebration.  In addition to two indoor approved spaces for civil ceremonies, this wedding venue also has four celtic gardens which provide a magical atmosphere. After the ceremony a champagne and wine reception can be held in the Lughnasa Gardens beside the impressive stone circles.
Lusty Beg, Fermanagh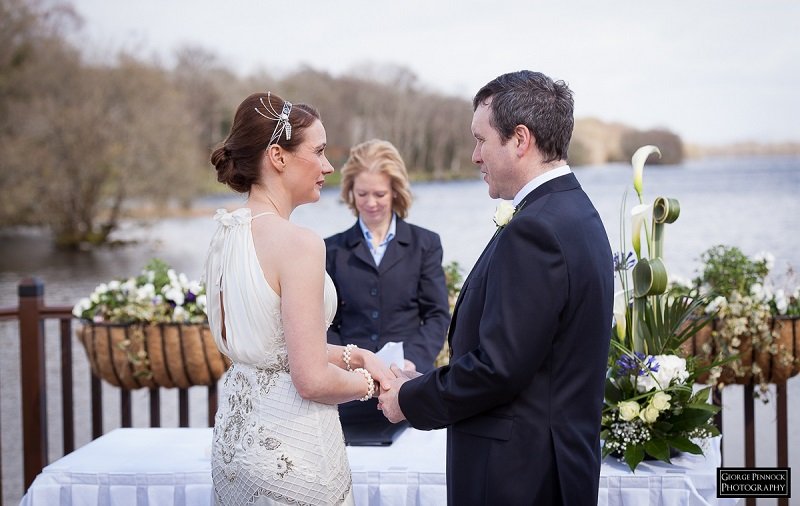 If you have dreams of getting married on your own private island then Lusty Beg is the wedding venue for you. This dream venue offers intimate wedding ceremonies overlooking stunning views of the lough. Guests can stay on site and with the recently opened Spa, nail and hair studio this idyllic outdoor wedding venue aims to make your wedding as seamless as possible.
Ballyvolane House, Cork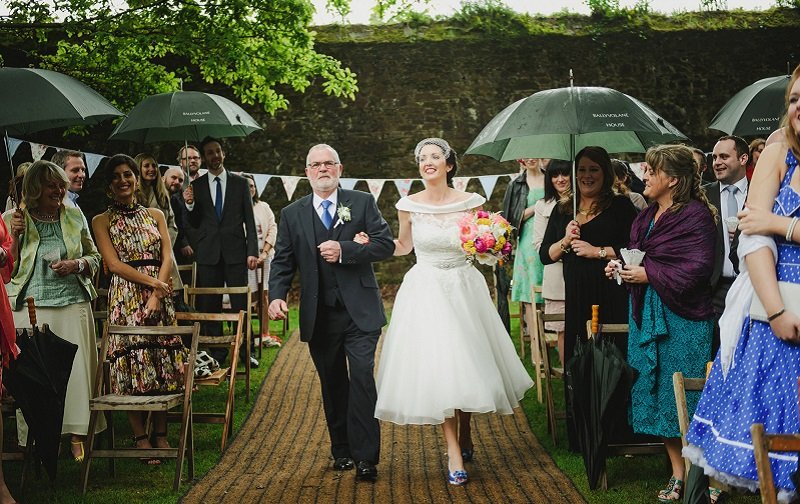 Nestled in the Cork countryside this opulent wedding venue with outstanding grounds can host a civil ceremony or blessing in a plethora of locations. Tie the knot in the 80 acres of manicured gardens, beside the lake or woodland. If the Irish summer doesn't deliver glorious sunshine the way it should, then couples can use the rustic tin party shed as a welcome alternative.
The Ivory Pavillion at Galgorm Castle, Ballymena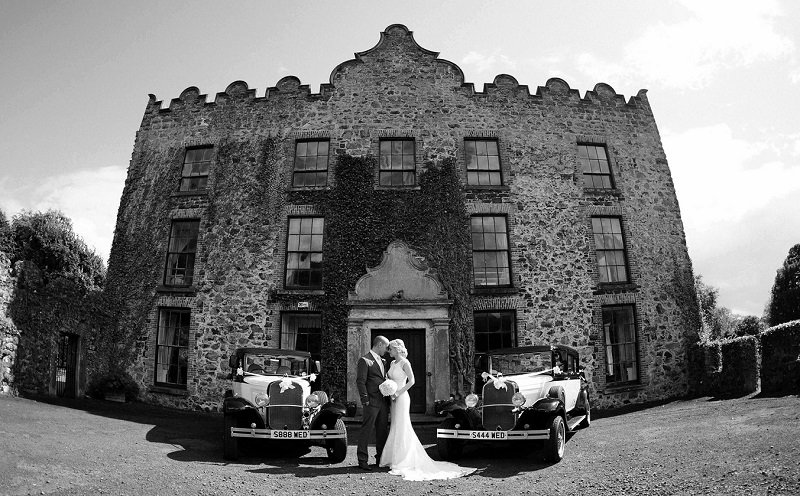 The hardest part about hosting a wedding ceremony at The Ivory Pavillion is trying to make the choice between the venue's outstanding locations. Indoor options include a 17th century chapel but outdoor ceremonies can take place in the vast walled gardens or castle forecourt. A good compromise between the two is the bright and airy Ivory Pavilion surrounded by natural greenery.
Harvey's Point, Donegal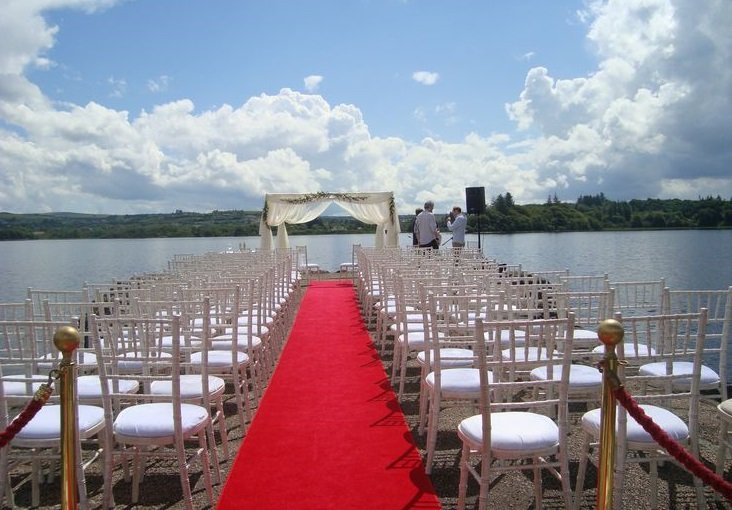 Set amidst magnificent surroundings Harvey's Point offers a welcome alternative to the traditional wedding ceremony.  With a glorious lakeside backdrop couples can choose to wed in the licensed Gourmet Suite or experience a blessing overlooking scenic Donegal.
Rowallane Garden, County Down
Surrounded by flora and fauna, getting married amidst the luscious greenery at Rowallane Gardens is an absolute treat. The venue also boasts a Stable Yard and a rustic barn ideal for celebrating your reception in or for hosting the ceremony if the weather does not permit.
Glenview Hotel and Leisure Club, Wicklow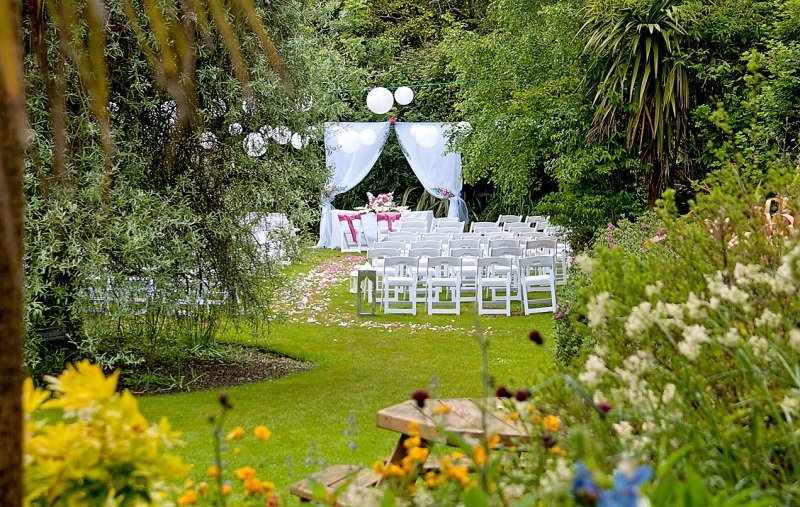 This spectacular Irish wedding venue can host both civil ceremonies and receptions in its luscious grounds. Renowned for hosting romantic weddings with a personal touch, this generous venue doesn't charge any extra for hosting a civil ceremony on top of the reception.
Discover More: Read how other Irish brides celebrated their wedding days outdoors – HERE
Longueville House, Cork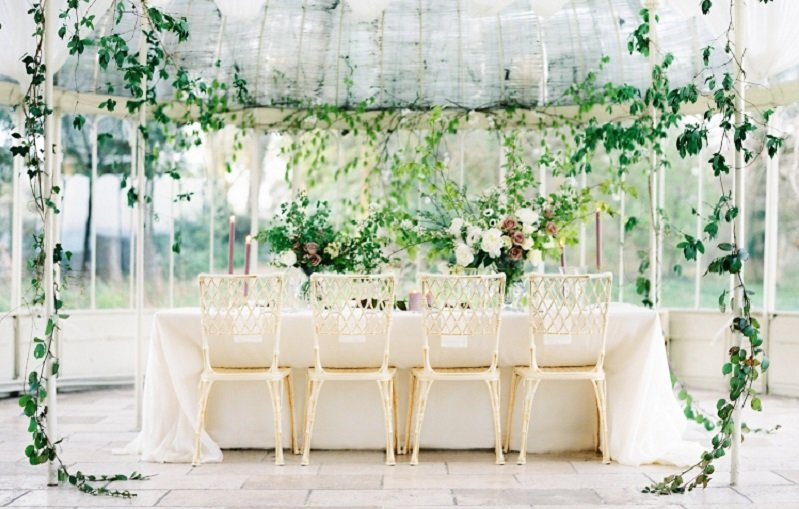 Steeped in history, couples who enjoy the outdoors will adore Longueville House. This outdoor Irish wedding venue can cater to just about any location you can think of, from a clearing in the woods to a hay filled meadow and not to mention, the vineyard.
Wineport Lodge, Athlone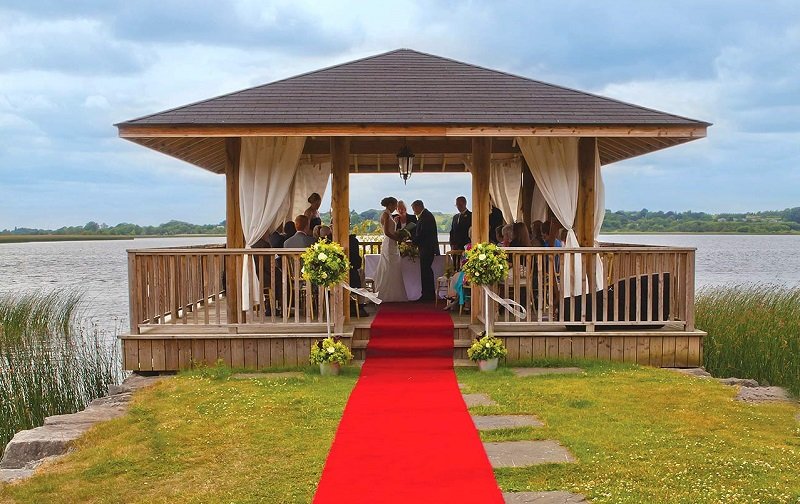 Couples can choose to marry on a platform overlooking the lake at this picturesque Irish wedding venue. The outdoor theme can be carried on after the ceremony with a glass of bubbles in the garden and a photo shoot for two on the lakeside jetty.
The Station House Hotel, Kilmessan Village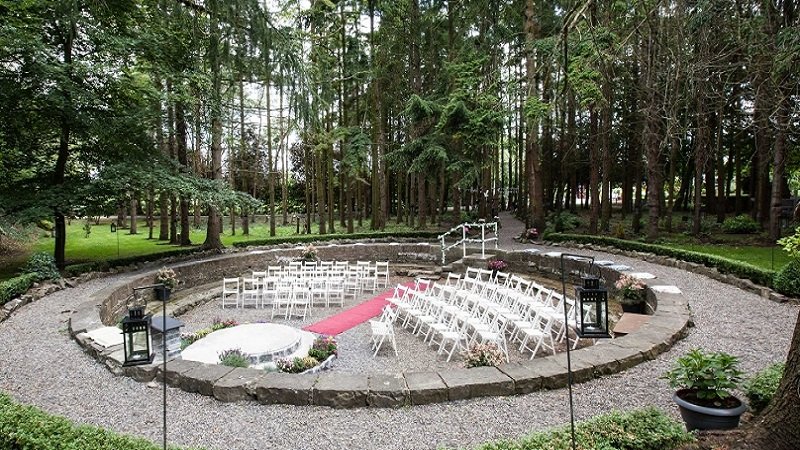 For a fairy-tale wedding like no other, the Station House Hotel offers ethereal civil ceremonies in the landscaped forest. Couples can say 'I do' in the beautiful gardens or in the turntable which can host 70 seated guests with vintage cushions supplied for any others.
_____________________________________________________
Choosing the perfect venue is one of the most important decisions you'll make for your wedding. But don't worry! Our exclusive online directory is full of the very best Wedding Venues.
Featured Image Credit- Glenview Hotel and Leisure Club