Every bride should have a wedding day survival kit for those 'just in case' emergency moments – here's what to put in yours
A few weeks before your wedding pop the following everyday items into a bag to be stowed away for those just-in-case wedding day emergency moments. Hand it over to your trusty bridesmaids for safekeeping and relax safe in the knowledge that you are prepared for every eventuality.
1. Breath mints
A mini packet of tic tacs will come in handy to keep your breath smelling minty fresh, especially after your reception meal.
2. Pins
You will need a few extra hair grips for unruly strands, and safety pins just in case you have dress issues.
It has been known for brides to have their wedding dress accidentally stood on causing minor tears, and for the hook that holds up the train to snap for example; safety pins will come in handy if a mishap occurs.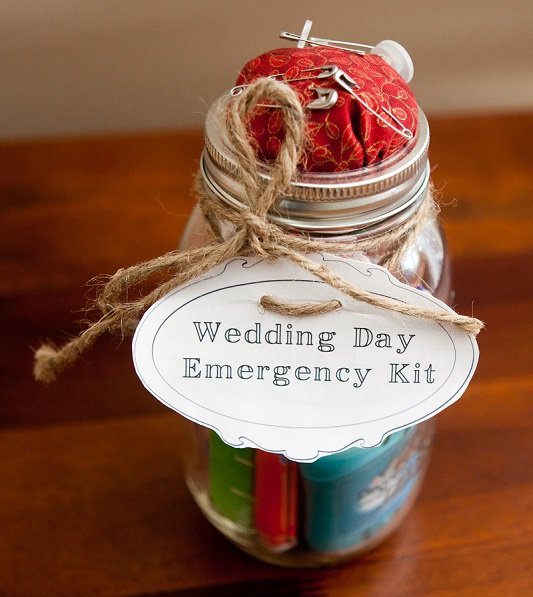 3. Makeup
You will want to touch up your makeup during the day so be sure to bring along your products. Don't forget a compact mirror, nail polish in the shade you're wearing, an eyelash repair kit if you are wearing falsies, mini-deodorant and a nail file.
4. Baby wipes
Dessert, makeup, drinks… there are numerous things that you will touch that could potentially leave marks on your wedding dress, have wipes available just in case.
5. White chalk
White chalk does the trick for masking stains on a white wedding dress.
6. Straws
Keeps that lipstick looking perfect for photos by popping a straw into your drink when possible.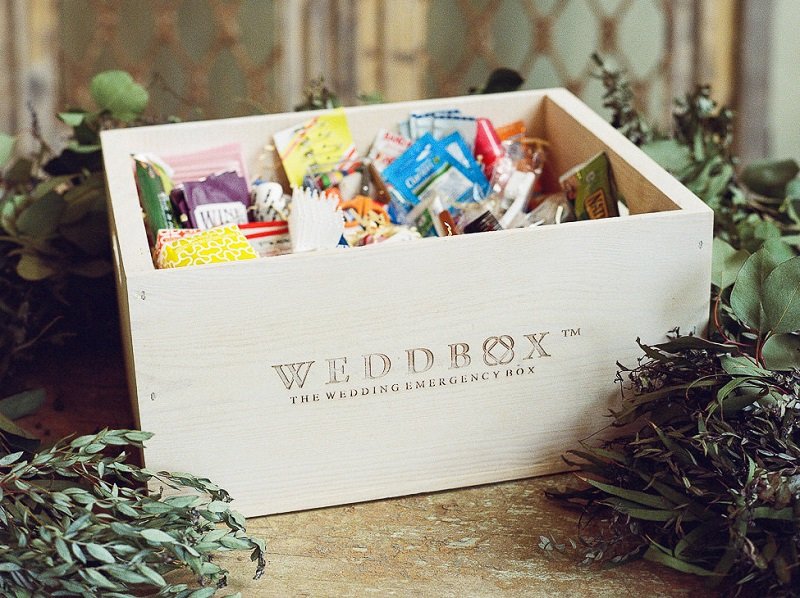 7. Snacks
It's usually quite a long time between breakfast (if you manage to eat it) and the wedding reception meal – a cereal bar or packet of nuts could come in handy.
8. Tissues
Well, it's an emotional day!
9. Extra earring backs
Because you just never know.
10. Painkillers
Headaches, toothaches and other aches and pains can crop up on your wedding day; have a few Nurofen on hand just in case.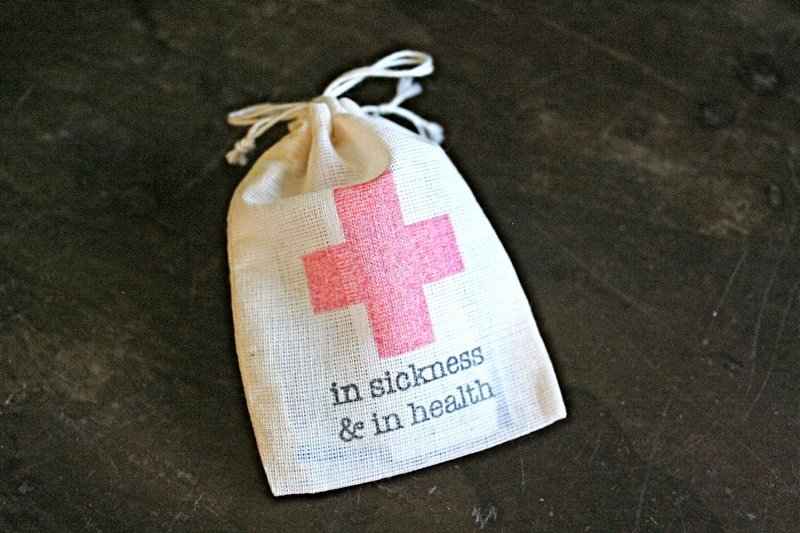 Featured image credit: www.brit.co