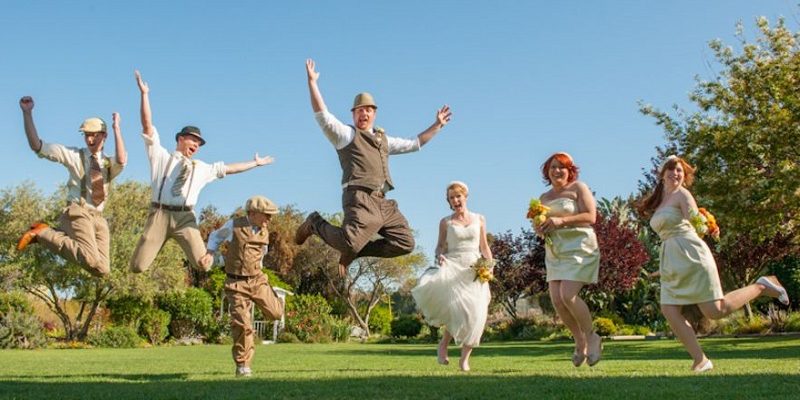 10 Things to Look Forward to Post Wedding
The post wedding blues are a real thing but don't worry we've come up with 10 things you'll definitely want to look forward to after the big day is over…
The confetti has fallen, the wedding cake has been cut and granny's tucked up in bed after dancing with the best man having drank a few too many sherries…
The biggest, most important, most anticipated day of your life is now officially over. After months of planning and a huge emotional build up, you're no longer a bride, but a wife instead, and it feels like there's nothing left to look forward to post wedding. Pretty bleak, eh?
So, if the postnuptial depression feels like it's kicking in, it's time to focus on the good, exciting things about the start of married life.
1. The honeymoon
Instead of jetting off on honeymoon straight after the big day, you might want to wait a couple of weeks, or even months before hopping on the plane. This gives you a period of adjustment and allows you to settle into married life ever-so-slightly, but also gives you something to look forward to.
 2. You never have to make a table plan until the day you die
Stressed out brides rejoice! You'll never have to fit all 200 of your relatives into the one room ever again.
 3. You get to change your name on Facebook
You're legally now a Mrs when the phone bills come through or when you're signing for a delivery. Now it's time to make it Facebook official.
4. You can cut your hair
After growing your locks for what seems like years for that perfect bridal updo, you now have the option to chop it shorter, shave it all off or dye it pink if you like.
5. You get to host Christmas
As husband and wife, you're now your own family unit and, instead of travelling from one set of parents to the next for Christmas dinner, you can invite the whole lot round to yours.
6. You don't have to save…as much
Ok money might be a bit tight after blowing the wedding fund and splashing the cash on honeymoon, but just think – you won't have to budget for centrepieces or bouquets ever again.
7. You can eat a family pack of chocolate digestives and not feel guilty again
The wedding diet is over. Goodbye dressing free salads with humous, and welcome back to our good old friends Ben and Jerry. Lads, we missed you.
8. Opening presents
It's time to get unwrapping all of those expensive gifts your friends and family have bought for you. Cuddle up under your new Egyptian cotton sheets, enjoy a film on your new Blu-ray player or pour yourself a cuppa from your fancy new coffee maker.
9. Getting your wedding pictures back
The wedding album always takes a few weeks to come back, so look forward to reliving how unbelievably beautiful you looked on the day, posting the pics on Facebook and making all your friends jealous.
 10. And one for the boys – regular sex for the rest of your life
Yay!
Featured image- Flores Weddings