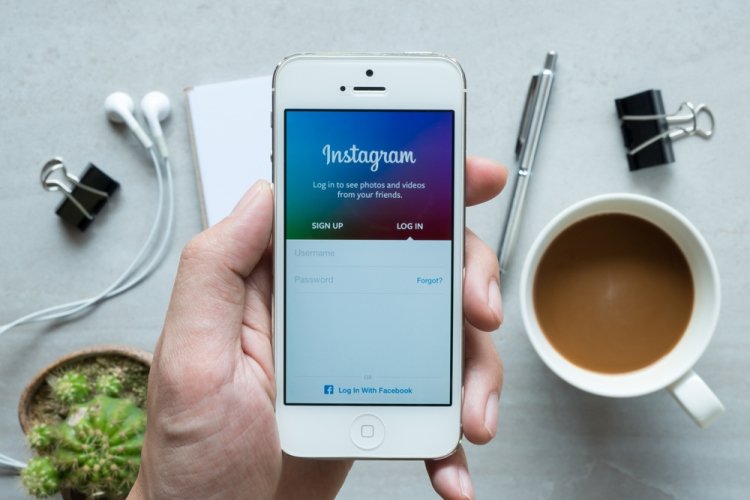 11 Inspirational Instagram Accounts Every Bride Needs To Follow
Because all good inspo comes straight from our favourite picture-sharing app, Instagram <3
If you're like us, a generous portion of your day is spent keeping up with the latest trends. Articles, images, links and emails are shared far and wide in Wedding Journal HQ and there's no place we love more to get them from than Instagram.
If you're a bride who needs constant updates on whats happening in the wedding world, then you need to follow these amazing accounts.
Hayley Paige
There is dress-spiration by the gallon on this bridal designer's page, which not only features gorgeous gowns but also snippets from bridal catwalks, behind-the-scenes shoots and top tips for how to accessorise. Its a bride's one-stop wedding dress shop.
Berta Bridal
While Berta Bridal's dresses may be more on the provocative side, their gowns are undeniably stunning and provide fabulous guidance for brides unsure of the look they want. The designer plays around with fabrics, embellishments, styles and shapes to craft something to suit absolutely everyone.
A photo posted by BERTA (@bertabridal) on
EMMY London
Everyone knows what you wear on your feet is just as important as the dress itself! EMMY London's art-deco inspired shoes are some of our faves- with sparkles, glitter, gemstones and metallics- how could they not be!!
Katharine Sabbath 
This High School Home Baker turned Pro Cake Creator dazzles us daily with her crazy colour combos and love of the 'icing drizzle'. If you know your cake is going to be out of this world, you need to check out what she's cooking in the kitchen.
A photo posted by Katherine Sabbath (@katherine_sabbath) on
Cakes by Cliff
Aussie cake decorator Cliff is as into photography as he is into cake, so its no surprise that his account is brimming with inspo from the initial stages straight to the final sugar flower. Follow him for chocolate shards, stencil decor and to ignite your mid-afternoon hunger pangs.
For Everything Floral…
The Rosehip and Berry
The deep, romantic look of this Belfast-based florist's blooms are exactly what we swoon over. Taking inspiration from the naturally rustic side of flowers and experimenting with fruits and clashing blooms, each post on Instagram fills us with flower envy!
 Studio Choo
Pops of flashing colour mixed with unruly florals set these floral designers apart. Their distinctive style is crafted around flowers that almost escape from the bouquet- a creative and innovative look for the bridal scene and one we can't get enough of.
A photo posted by studiochoo (@studiochoo) on
KT Merry
Destination wedding photographer KT Merry travels the globe to capture dreamy big days and her images are testimony to that. From our lush Irish lands to Lake Como in Italy- you name it, she's shot a wedding there.
Kirsten Alana
This luxury travel photographer has that life you could only dream about- jetting off to fab locations and taking pictures of the most beautiful sights. She's just back to Cuba and we've got serious #holidayenvy.  For honeymoon inspo, or just where to go on your next vacay, give her a look.
Sandals Resorts
Sure, this big brand may be a well-known name but have you seen some of the luxurious spots they have in their portfolios? From Over-The-Water Villas on the seas of Jamaica to Butler-serviced Love Nests in Barbados, you'll be clicking BOOK on a tropical honeymoon in no time.
And for everything…
Wedding Journal
No bride would be complete without her handy wedding magazine– a bible of any and all things wedding-related- so keep your eyes peeled on Wedding Journal for the latest, greatest and most fabulous of trends.