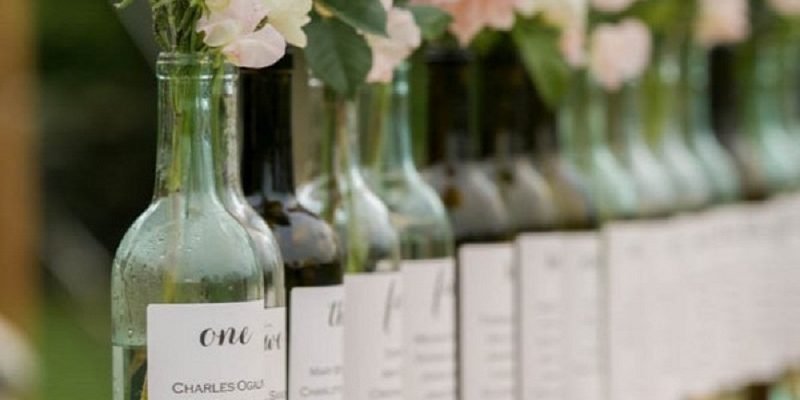 12 ways old wine bottles can be used as wedding decor
Save money on wedding décor by getting crafty with old wine bottles
If you love wine and are planning a wedding on a budget, then you really are on to a winner with wine-bottle-chic wedding décor.
There are lots of ways wine bottles can be used as upcycled wedding decor –here are our top twelve favourites…
1. Table centrepieces
Wrap twine around the wine bottle and glue it in place to recreate the look pictured – it is really straightforward to do and there are lots of online tutorials to help you get started.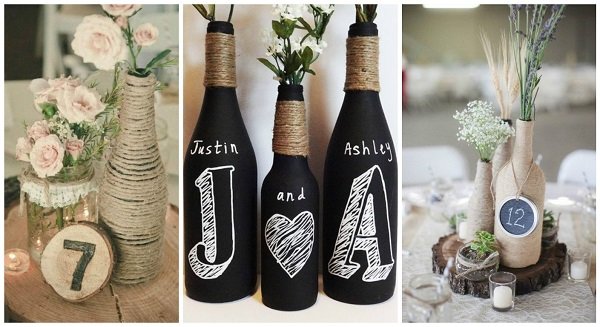 2. Guest book
Buy special glass pens online or from a craft shop that can be used by the guests to write messages on the bottle.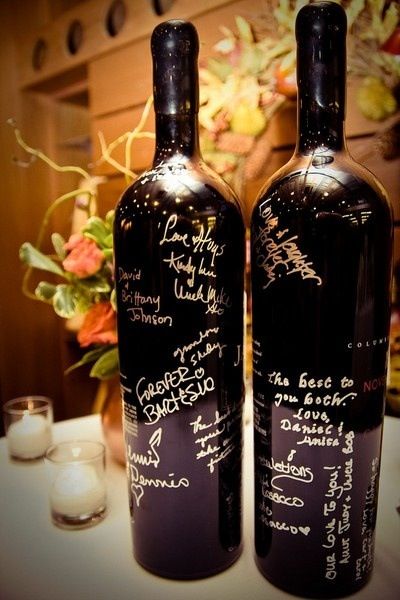 3. Décor / props
Upcycle your wine bottle to tie in with your theme or tell the story of you as a couple, using decoupage, glitter or paint. Or customise the bottle with book pages, photos, maps, tickets… use your imagination.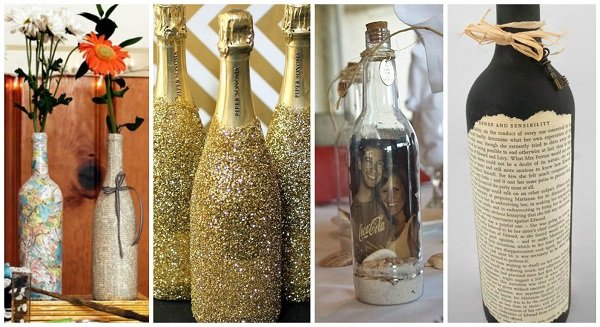 4. Seating plan display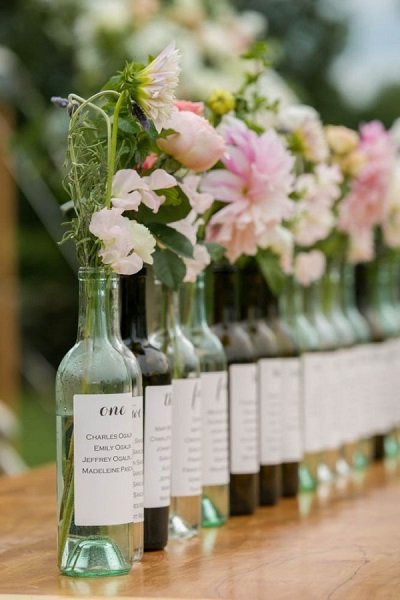 5. Candle holder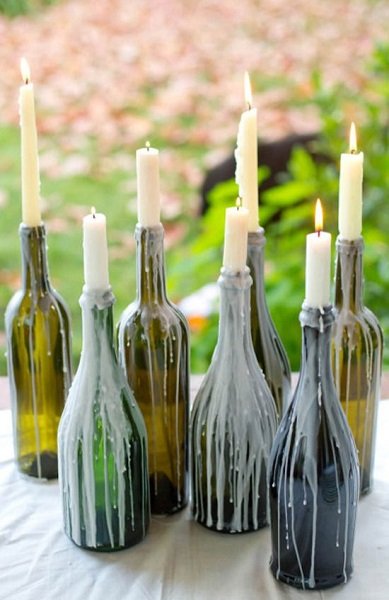 6. Vase
Soak the labels off your wine bottles, pop some flowers in and hey presto you have a quirky, rustic vase. You can get as creative as you like by spraying the bottles to match your colour scheme, adding hessian and lace, or making DIY glitter bottles.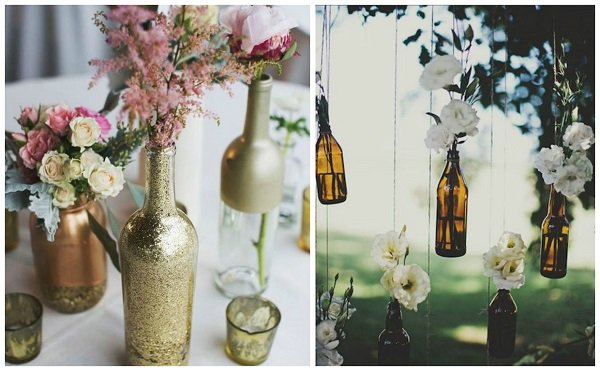 7. Sweetie jar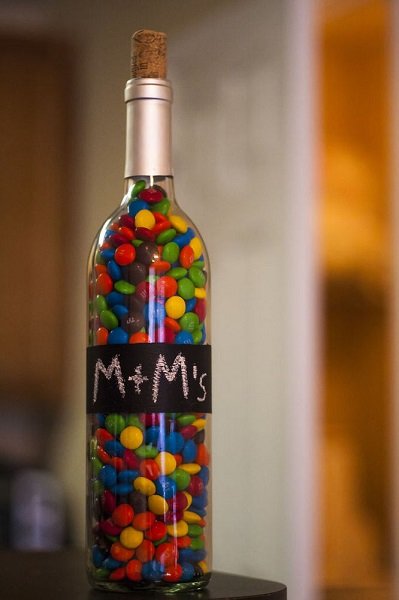 8. Table number display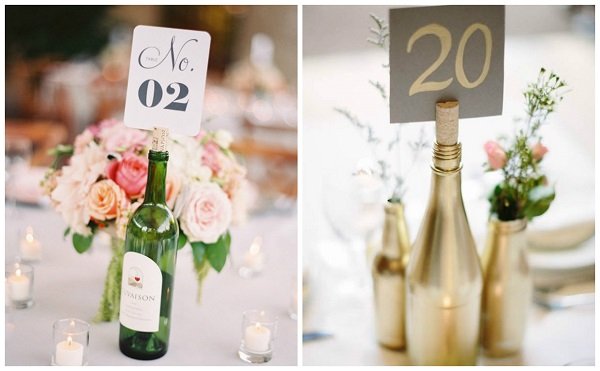 9. Soap dispenser
Wine bottles don't have to be confined to the reception area; we love this quirky soap bottle dispenser idea. You will find the dispenser top in any good kitchen supplies shop.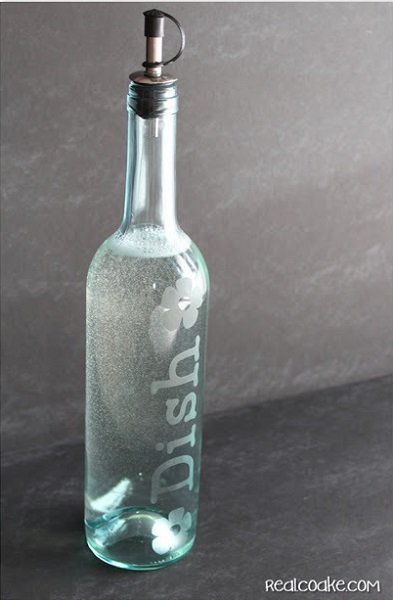 10. Menu holder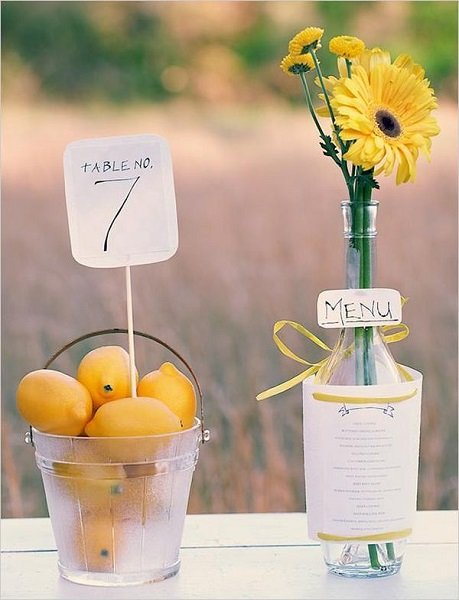 11. Quirky lamp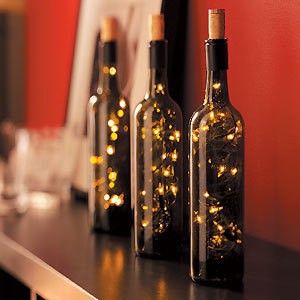 12. Signs
It's not only bottles than can be used as wedding signs, corks are cheap and cheerful and can be used to make wine cork letters.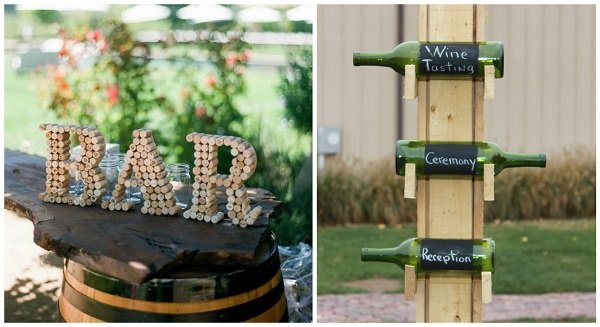 Featured image credit: Junebug weddings