12 wedding favours your guests will LOVE – A make your own crisp sandwich kit and 11 other fantastic favours to give to your guests as a wedding day keepsake 
1. Crisp sandwich kit
Bride Ciara Rigney who got married in the Hodson Bay Hotel, Athlone this weekend, treated her guests to a Tayto crisp self-assembly kits. Each kit contained bread, butter, cheese and onion crisps and a sticker stating:
Crisp Sandwich (The Bride's favourite) Just assemble & enjoy xxx"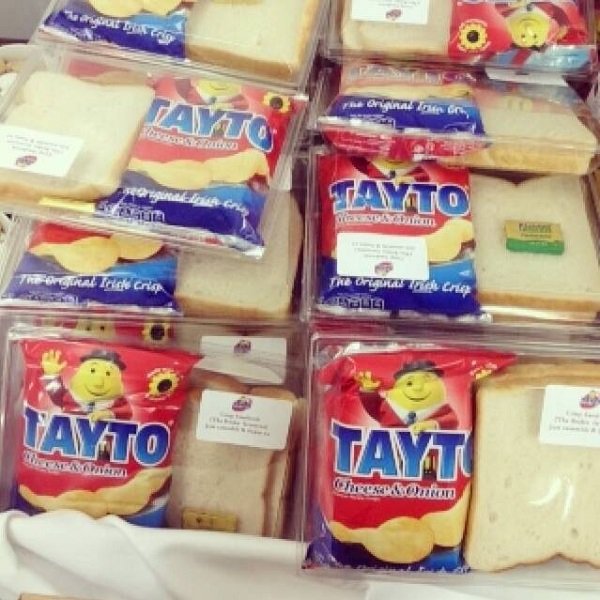 2. Hangover kit
Ingredients = Aspirin, Rennie heartburn and indigestion tablets, mints, sweeties, a plaster, and a bottle of water.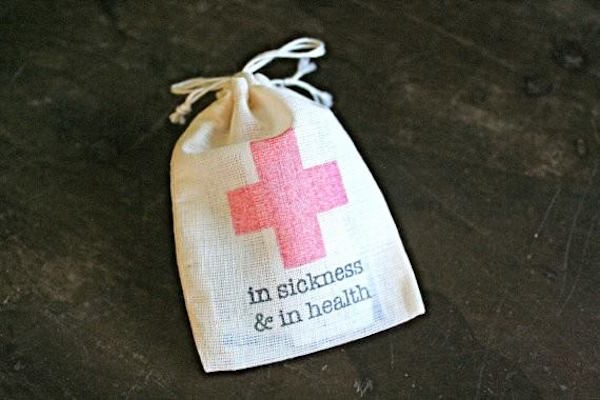 3. Tea
As a nation of tea drinkers, Irish people love a good cuppa. Treat your guest to a tasty flavoured tea packaged in a personalised wrapper with a note from you.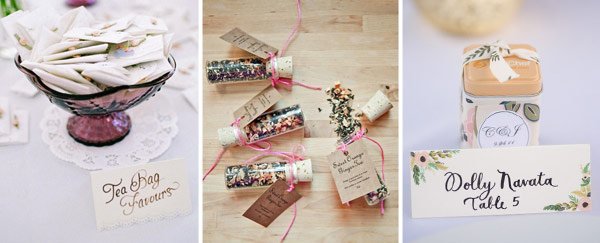 4. Sunglasses
For a wedding abroad or a summer wedding here – fingers crossed these favours will be required for summer 2016!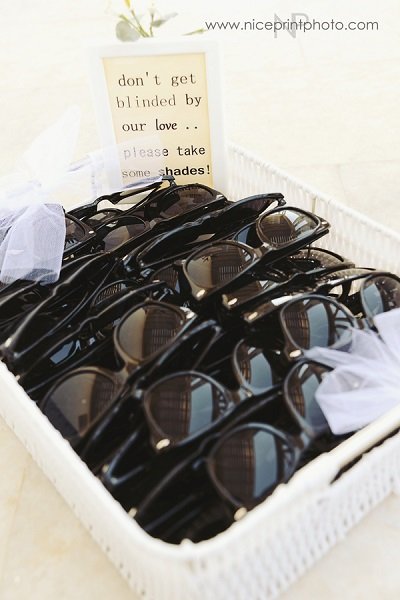 5. Umbrella
Guests will thank you for this practical favour. Have you ever been at a wedding and wanted to nip outside but couldn't due to the winter weather? We know we have, which is where an umbrella would have came in handy!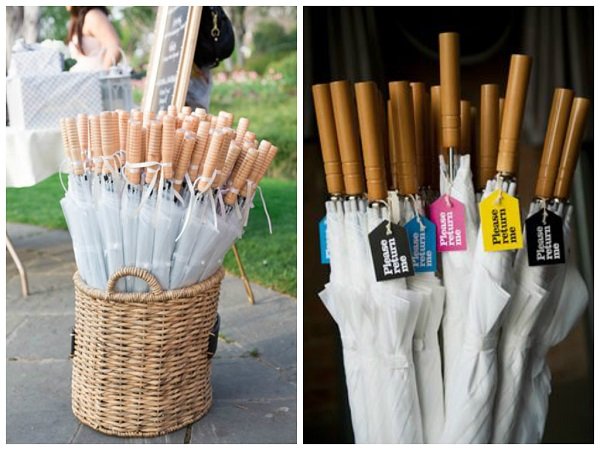 6. Scented candles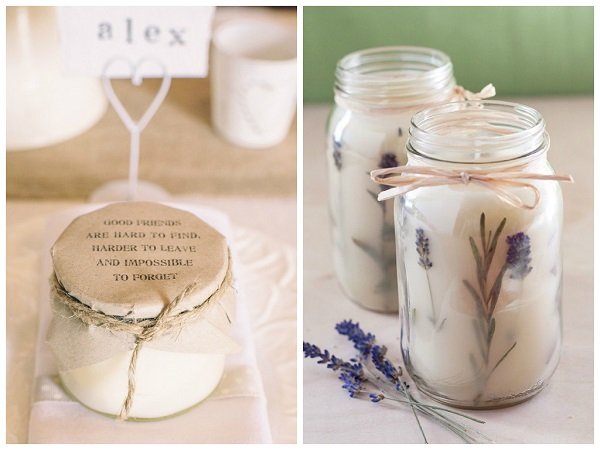 7. Sweets from the 70s
Sweets for the 70s and 80s will go down well with guests from that era. We're thinking alphabet letters, coconut mushrooms, whistle lollipops and blackjacks. Provide a scoop and paper bags at a sweet table for guest to take home sweet treats for the little ones at home.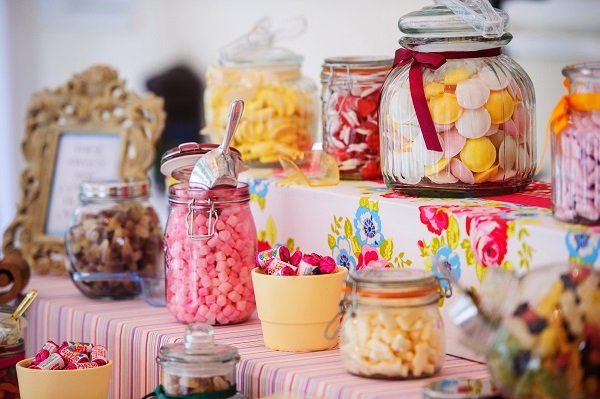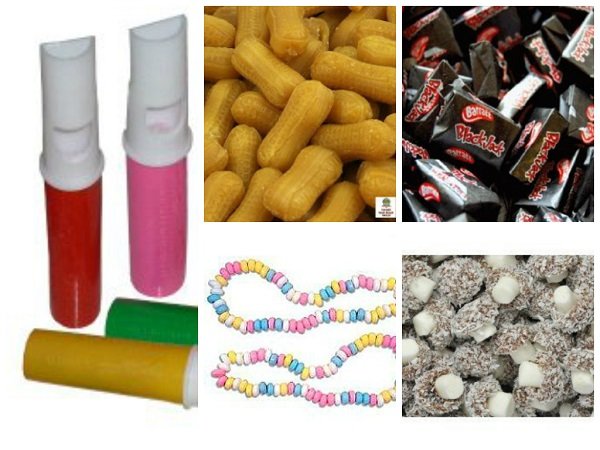 8. Temporary tattoos
9. A slice of wedding cake
All too often your wedding guests are too busy pulling shapes on the dance floor to try the cake when it's served late evening. Send them home with a boxed slice of wedding cake.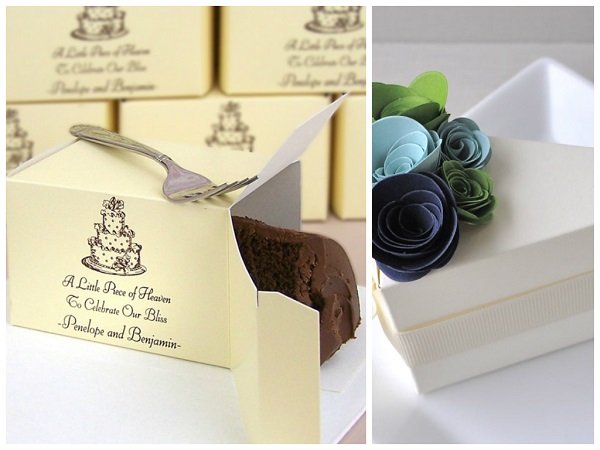 10. Sparklers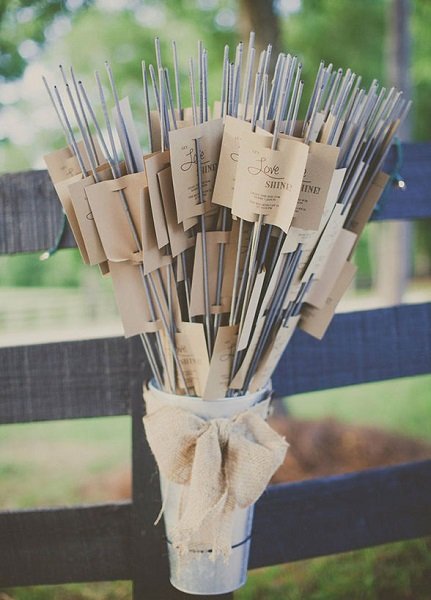 11. Alcohol
12. A healthy treat
Paleo, slimming world, the 5-2, juicing… people are more health conscious that ever and many guests will appreciate a healthy snack during a day of celebration and indulgence. Fruit, granola, and snack size packs of seeds and nuts are an up and coming wedding favour.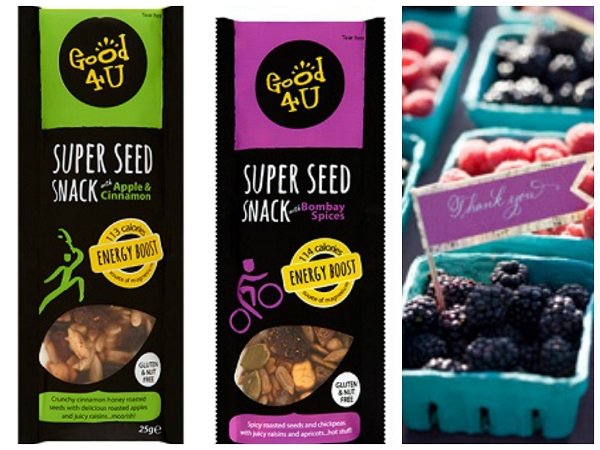 Featured image: www.irishmirror.ie
If you're getting married or you know someone who is and are in need of Wedding Gift Lists & Gift Registry in Co. Dublin , take a look at our brand-new directory!