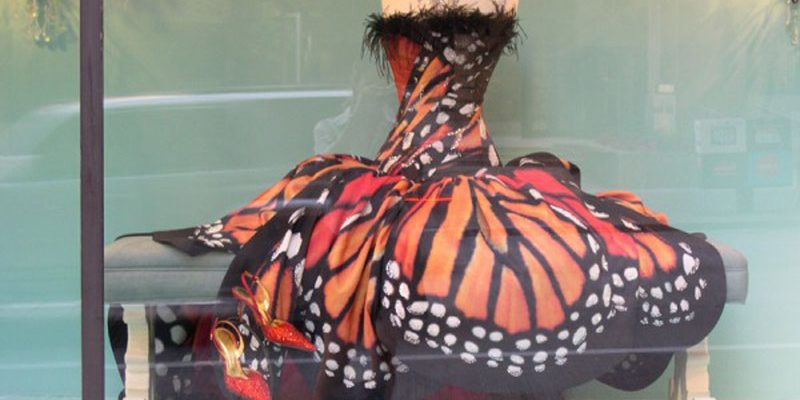 14 of the weirdest wedding dresses ever!
14 weird wedding dresses that will leave you wondering 'what on earth was she thinking!'
When it comes to wedding dresses, we like to think that we know a thing or two about style. We make it our mission to visit the bridal fashion shows in London, New York and Barcelona so that we can report on the latest runway trends. Why? Because it's our job to have a finger on the wedding pulse.
We want our amazing readers to have access to our expert tips and ideas so that you can continue to to be a fashion-savvy bridal bunch.
But don't forget, it's important to take note of what doesn't work. Every bride wants to be special, unique and just a little individual and different. They want something out of the ordinary that sets them apart – but there are some cases where they end up going just a little bit too far!
With this in mind we thought it about time that we highlighted a few of the wedding dress disasters we have come across over the years in the hope that you don't make the same fashion blunders.
So here are our 14 weirdest wedding dresses…
1. The maternity wedding dress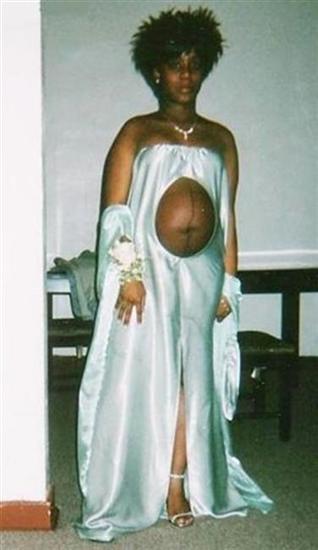 Okay, so we're all for a glowing, pregnant bride – this is the modern world after all. But it might be a good idea to get a dress which flatters your growing baby bump, rather than this odd, peephole number.
2. The profiterole dress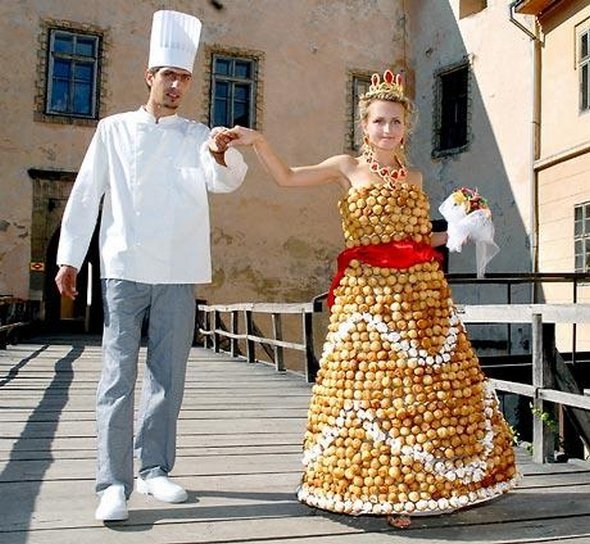 How? Just, how? Apart from the fact that you couldn't sit down all day – you'd just end up either melting or ending up eating your entire dress. Let's face it – they are yummy.
3. The flower wedding dress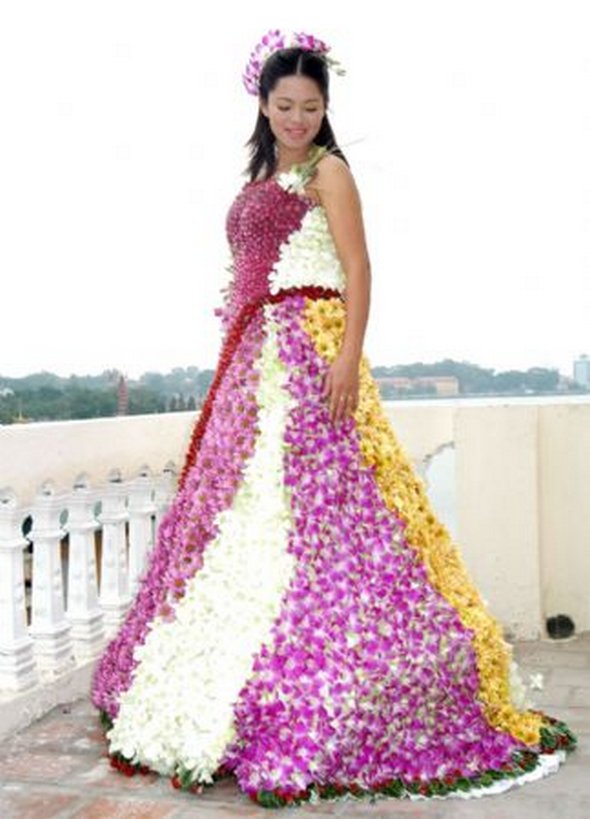 By all means, make flowers a key feature of your wedding day but maybe steer clear of this extravagant number.
4. The heart themed wedding dress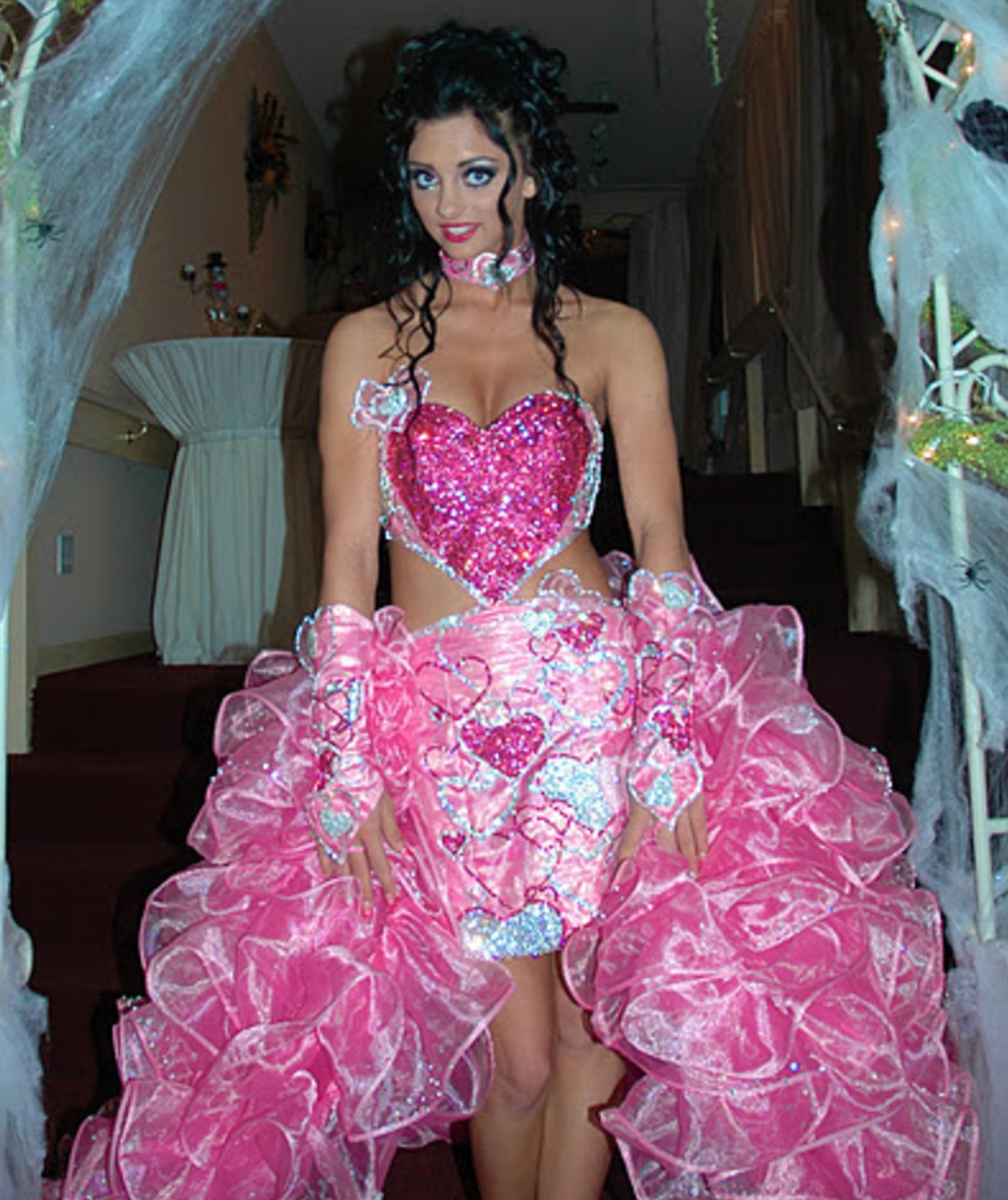 Yes it's all about celebrating your love. But this spangly number would suit Mariah Carey for her next tour, maybe?
5. The balloon wedding dress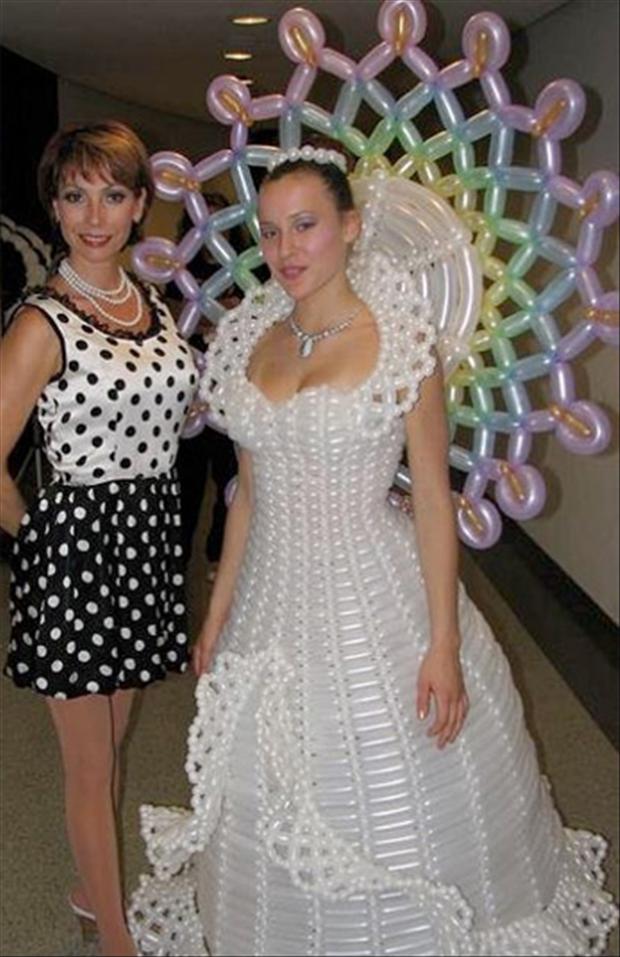 We can only hope this was worn at a fancy dress costume party – would any bride really want this on their big day? The word 'impractical' springs to mind.
6. The fur trimmed wedding dress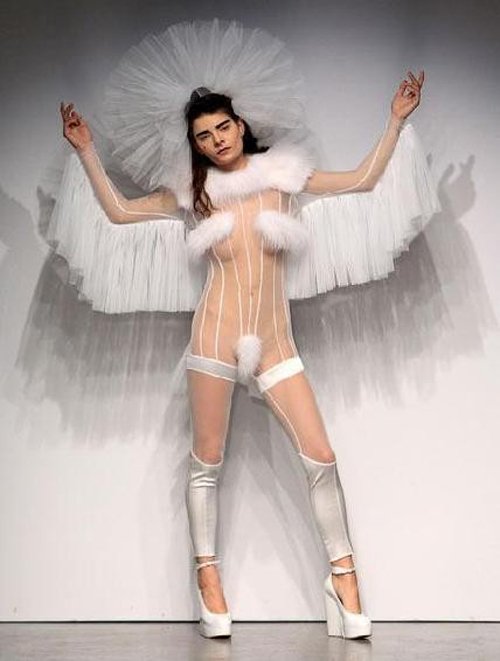 Oh, dear. Do we really need to explain why this won't work?
7. The tentacle wedding dress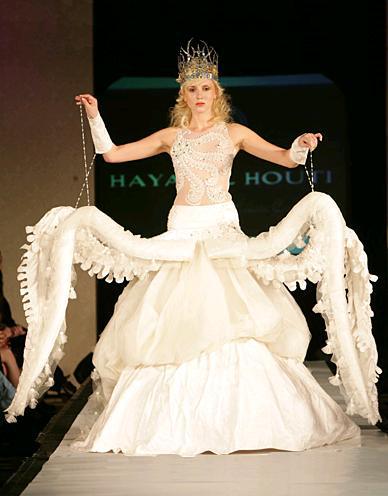 To be fair, this isn't the worst one, but we're thinking maybe a more subtle mermaid theme might work better.
8. The peek-a-boo wedding dress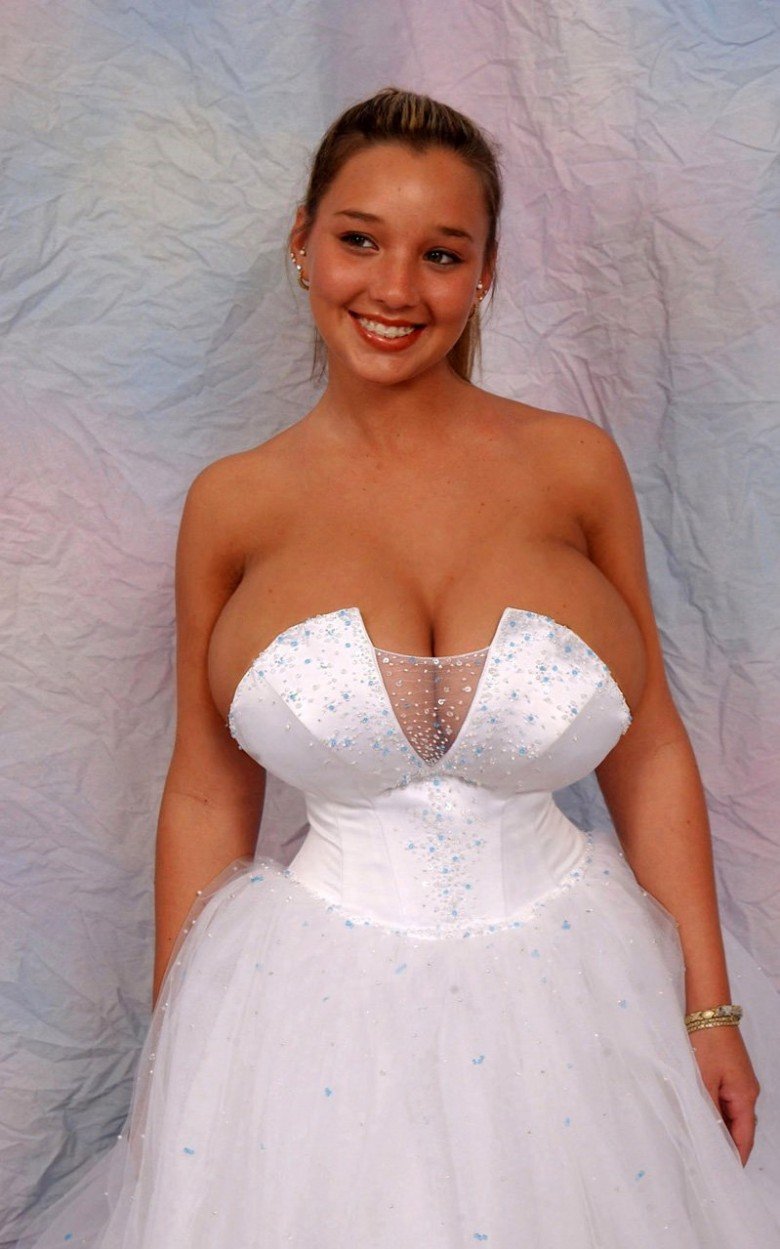 Okay, so we know you've got it – you don't have to flaunt it. Sometimes less is more.
9. The 'I forgot to wear a dress' wedding dress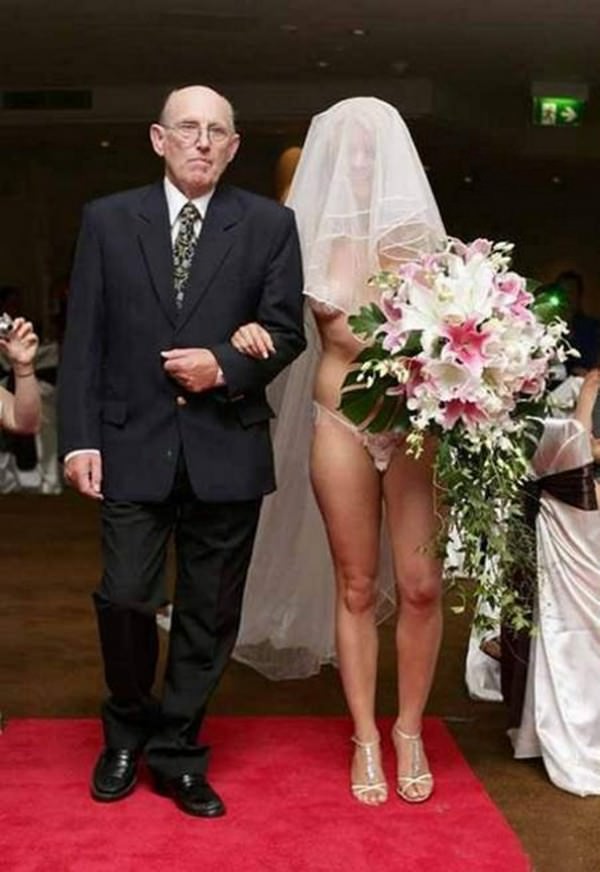 Is the big day not supposed to be about enjoying wearing a beautiful new frock?
10. The flower wedding dress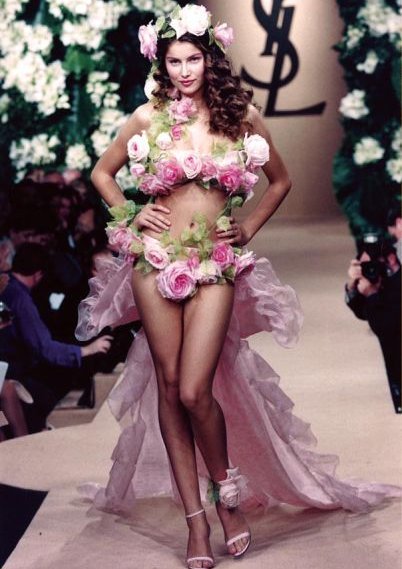 These colours would be amazing in a bouquet. But maybe not as a bikini?
11. The butterfly wedding dress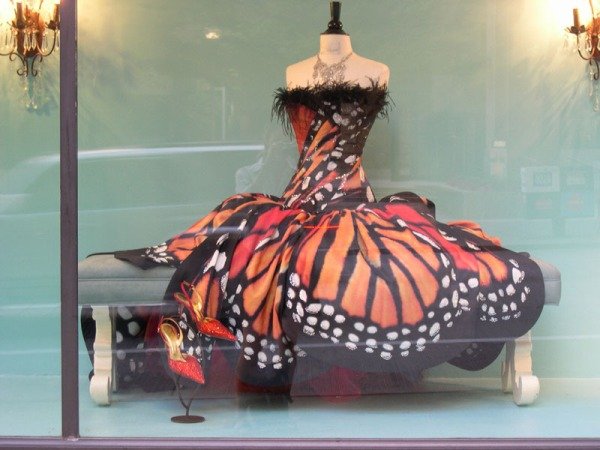 Don't get us wrong. We love butterflies, they are ethereal, pretty and feminine. But this version? Nope.
12. The edible wedding dress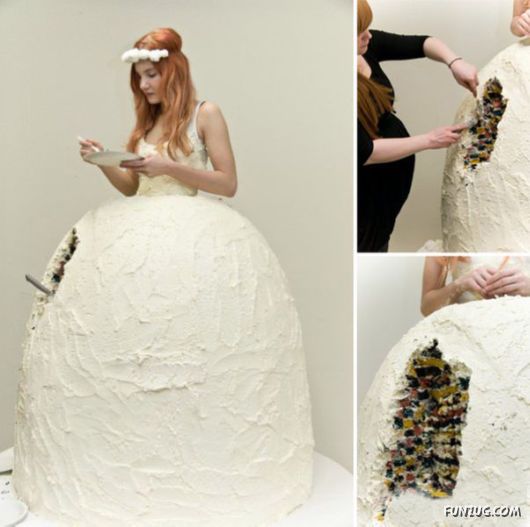 Another example of something totally delicious, which would do better on a plate. Please don't wear it. Please.
13. The paper wedding dress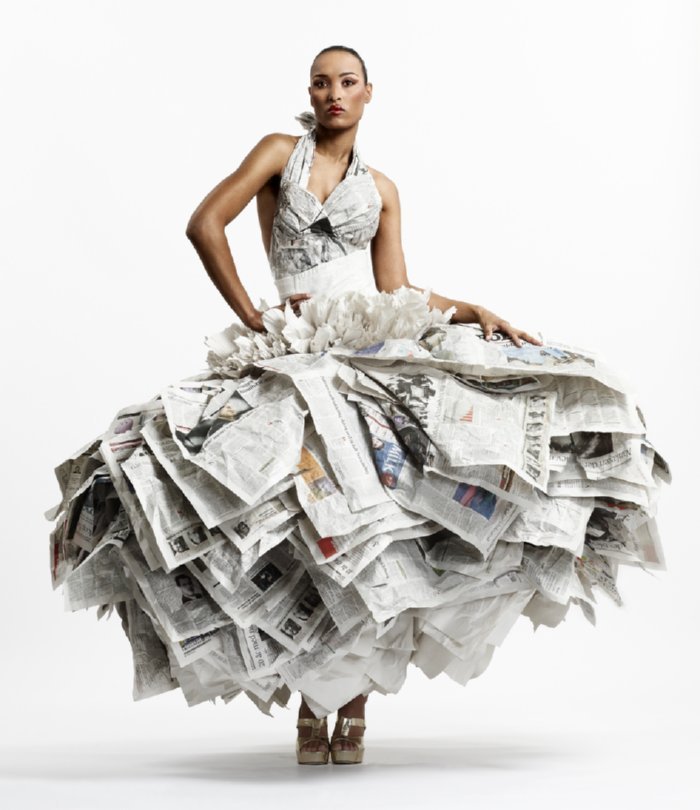 Let's save the earth. Let's recycle! We're all about alternative fashion but this just takes the biscuit.
14. The recycled packaging wedding dress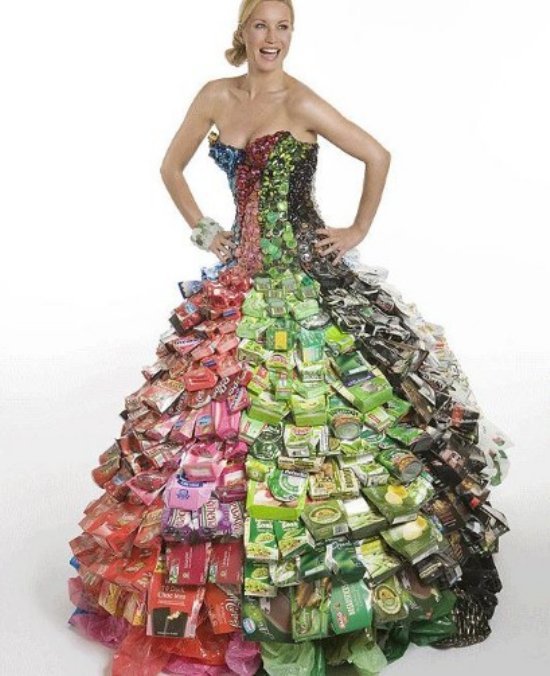 This might be more fitting at an end of year art college show – but not quite dreamy enough for the big day.
If you're getting married and are looking for a unique and stunning dress design, take a look at our brand-new directory. We only recommend the highest quality Wedding dress & Bridal Shops in Co. Tyrone.