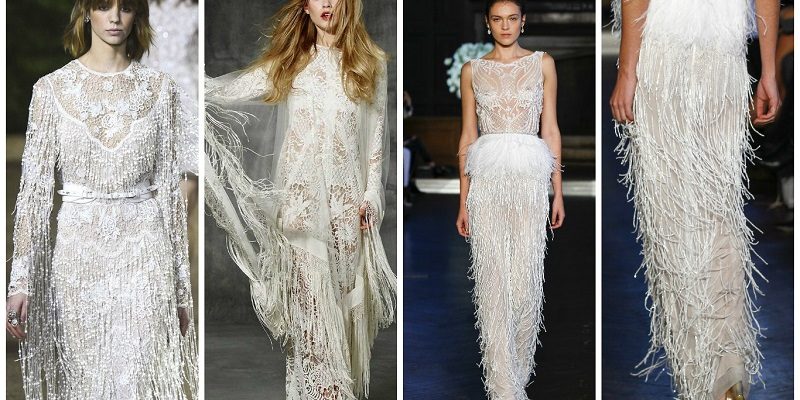 16 super stylish wedding dresses with fringe benefits
Wedding dresses with fashionable fringing  – the very latest bridal-wear look
Whether short, beaded, subtle or long and swaying, fringing makes a serious fashion statement and is a fantastic option for stylish brides who want something a little bit different in a wedding dress.
Not all fall 2016 collections feature fringed gowns so you will have to shop around to find a suitable style. The good news is we've done the legwork so you don't have to. Here are the very latest wedding dresses with fringing.
Beaded
Wedding dresses with gems, beads and bling embellishment are a huge trend this year.
Fall 2016 dress designers have combined beading with fringes in a style that shimmers and catches the light as you move. A playful look that guarantees all eyes will be on you.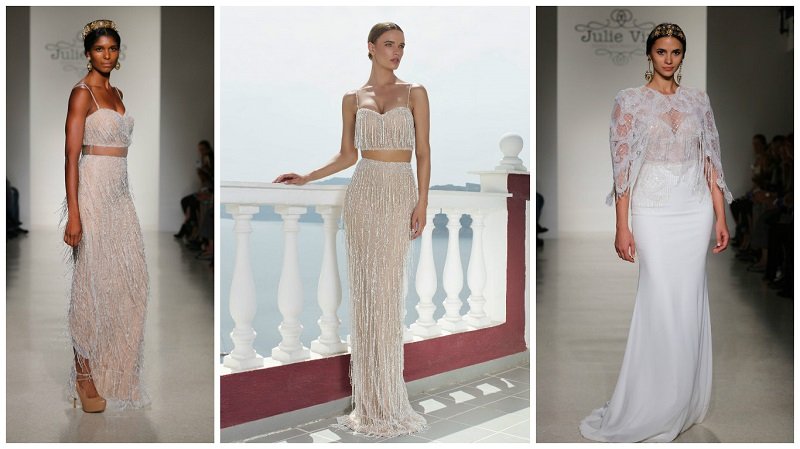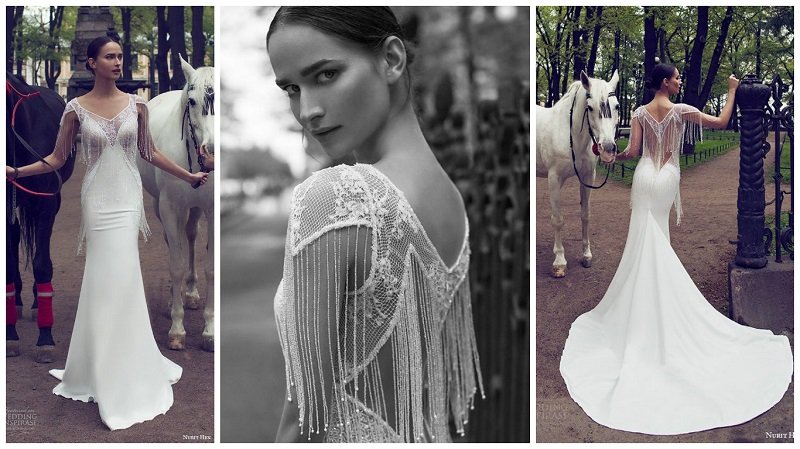 Longer lengths
Don't expect fringing to be limited to the end of the dress, 2016 dresses have fringing that starts from the waist and even up as far as the shoulder area.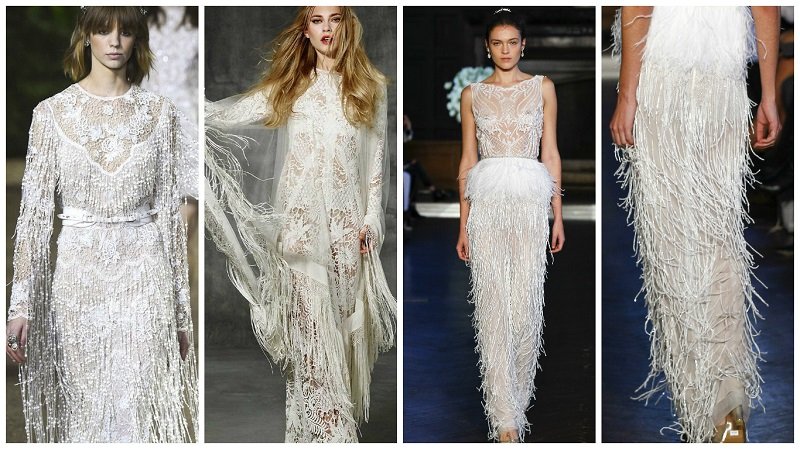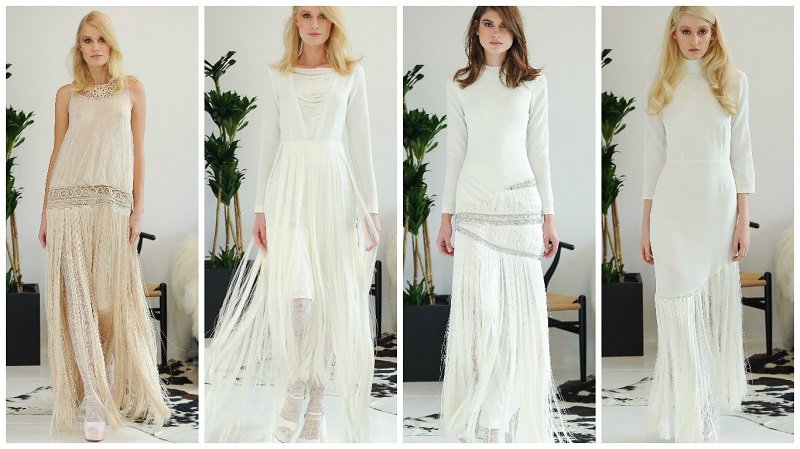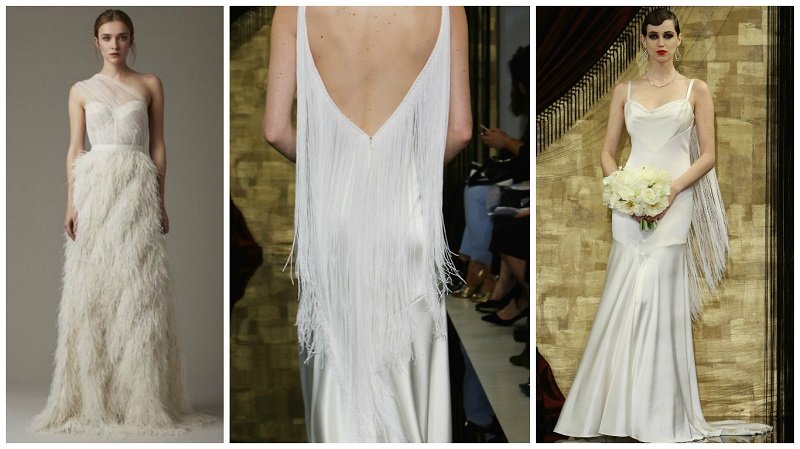 Short styles
From mini to knee-length you'll find fringed wedding dresses in a range of shorter lengths.
We love Theia's take on the trend – instead of the fringing falling vertically it's actually gathered and sewn into place on a floral pattern in the asymmetrical style pictured.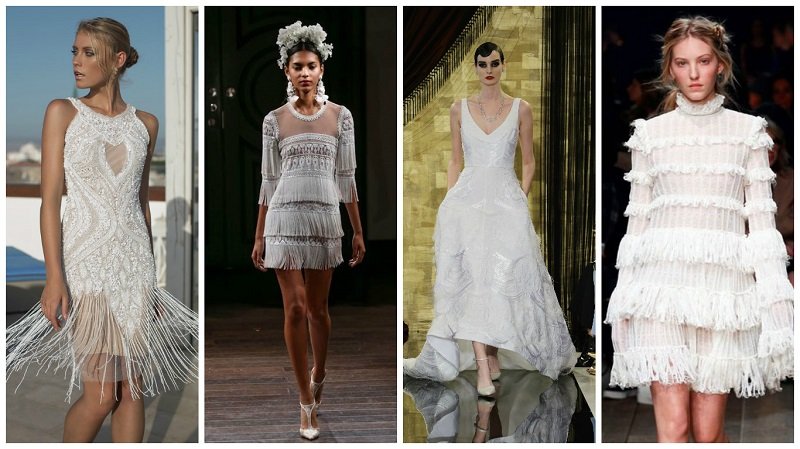 Featured image: Ellie Sabb yolan kriss, alon livine