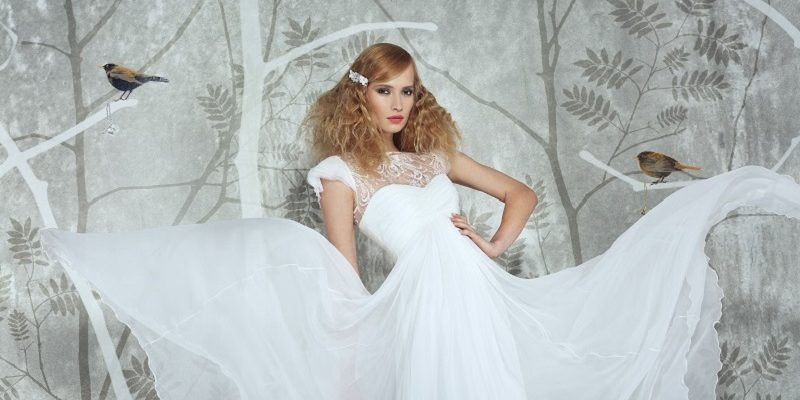 25 stunning dresses for the pear shaped bride
2016 weddings dress collections contain an array of stunning dresses to suit the pear shaped bride – here's our top 25
Lucky pear shaped ladies tend to be enviably slim on their upper half. When carrying excess weight, pears tend to store it around their tummy, on their hips or bottom area. The good news is there are literally hundreds of dresses to flatter your body shape. Here's a few of our favourites from 2016 collections that have just hit shops now.
Empire line
All brides want to show off their best bits and flatter the area they are less fond of. The perfect dress for a pear shaped bride will accentuate her tiny waist and slender upper body, by cinching in under the bust while skimming over the tummy, hips and bottom. The silhouette we have just described is the empire line.
As the styles by Sandoni show, an empire silhouette draws the eyes above the waist i.e. the slimmest area of the body, while the gorgeous chiffon flows elegantly overly the bottom half.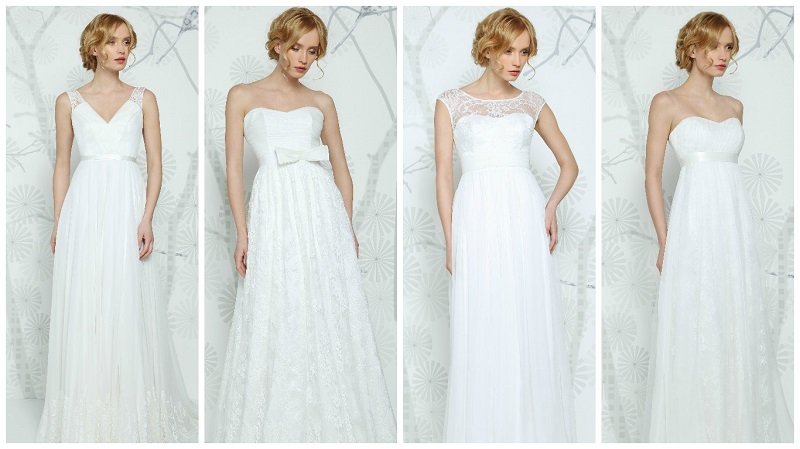 Look out for wedding dresses that cinch in at the waist or above it.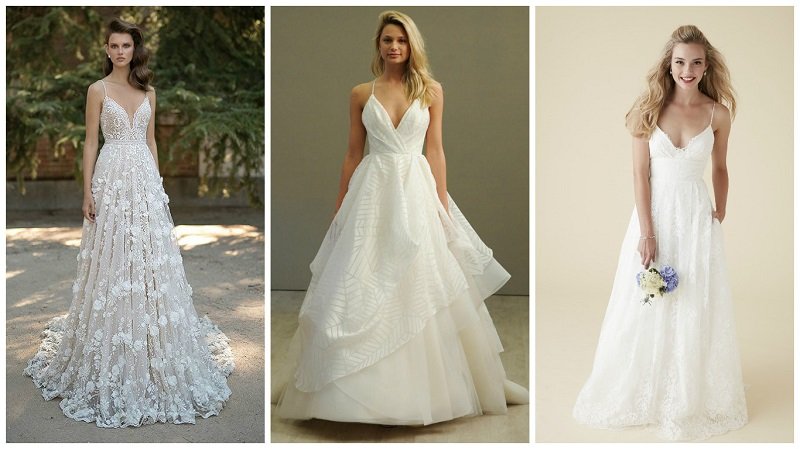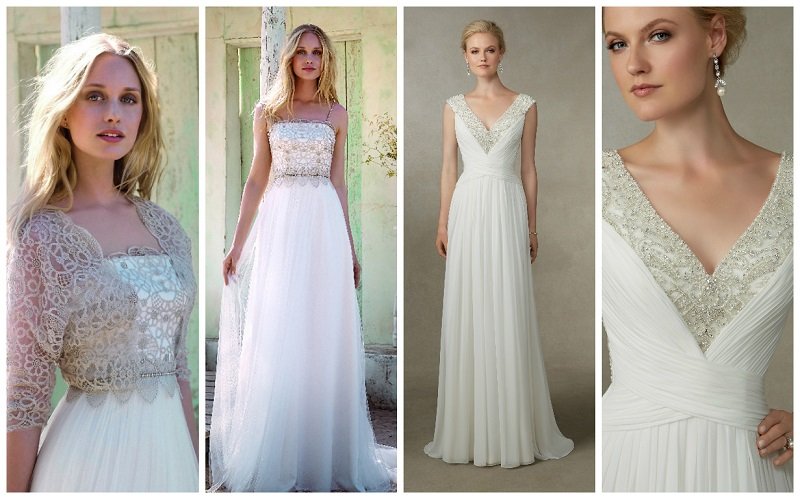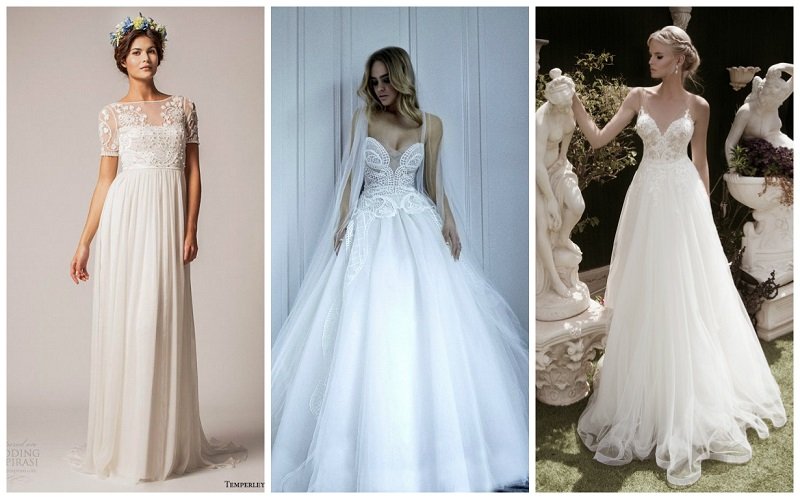 Ball gown
Ball gowns or 'princess' style dresses are perfect for pear shaped brides because they are figure hugging on top and billow out beautifully on bottom. Just make sure the waist band is quite high and avoid styles that seem to 'cut off' around the lower tummy area.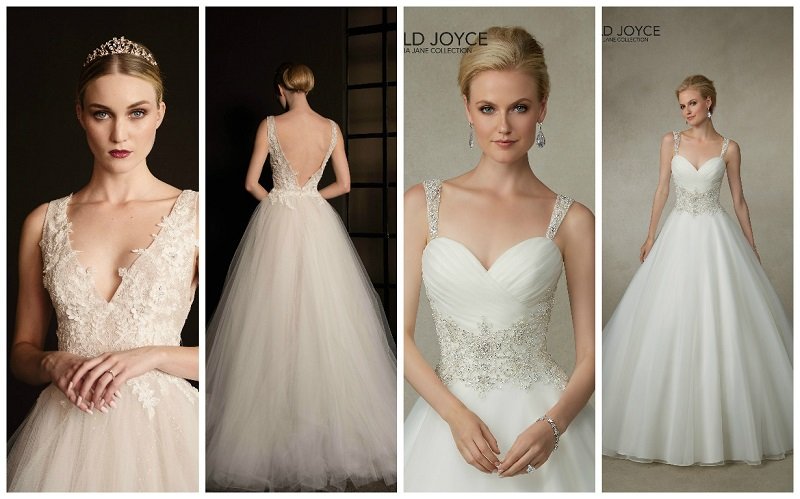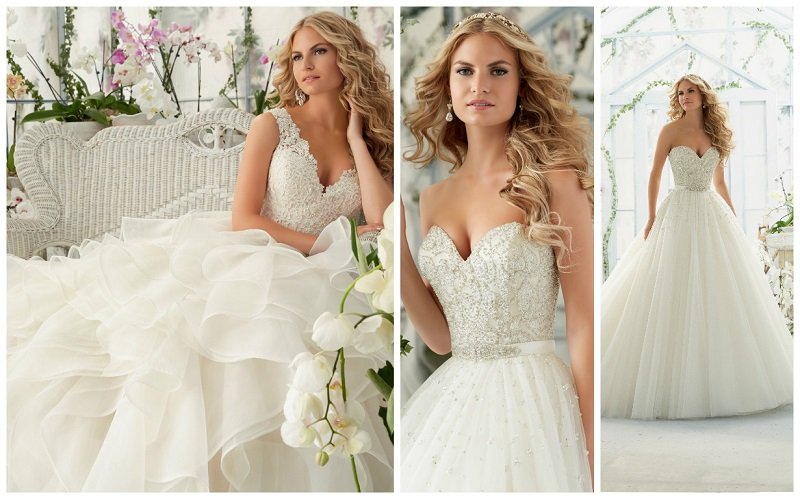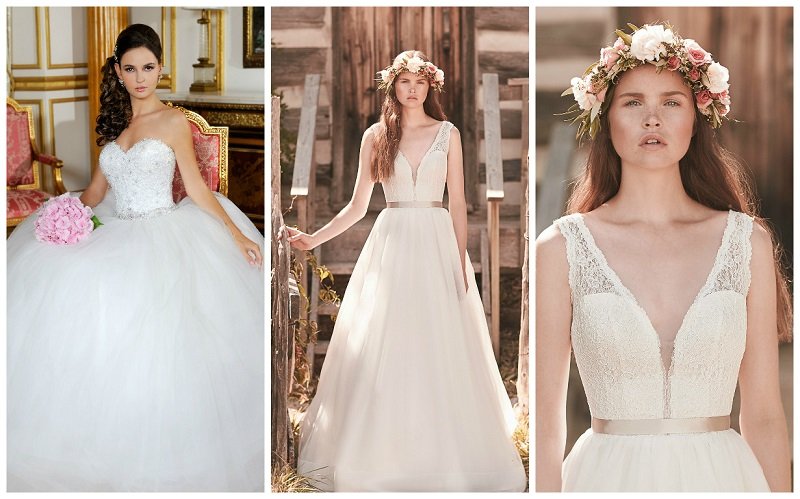 Detailed top
Another great tip for pears is to choose a dress with a detailed top to draw the eye up. A little bit of sparkle or embellishment on the bodice, or capes are great options.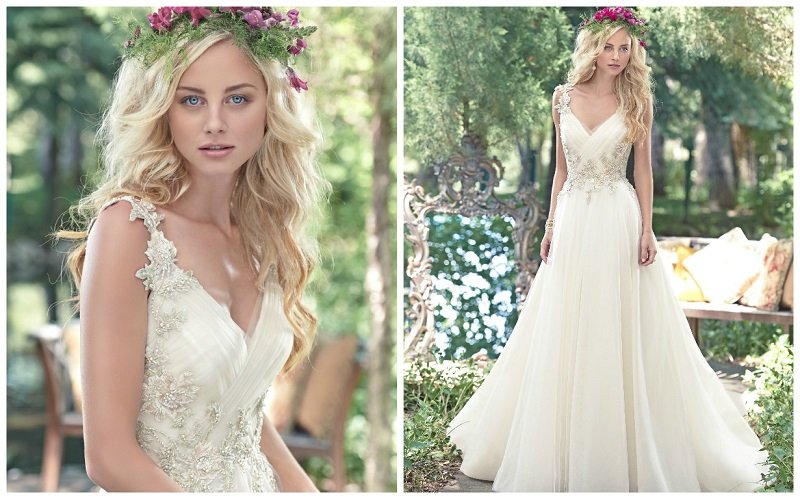 Featured image: Sandoni