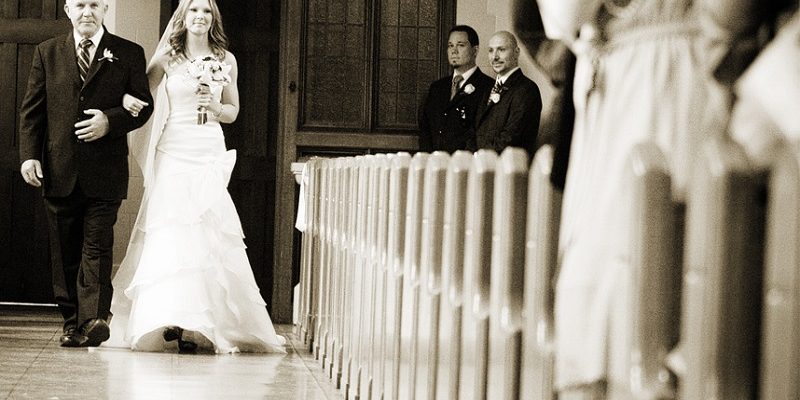 8 Wedding Traditions It's OK to Break
Michael Wachniak
Wedding Journal reveals some of the wedding traditions that it's okay to break in favour of a more personalised approach…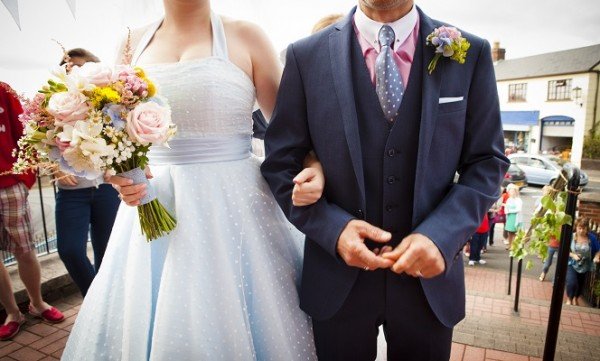 Old tradition
You should wear a white wedding dress
New twist
We don't want to give you the impression that there's anything wrong with wearing white (or a shade thereof), because there isn't,  but we do want to let you know that it's perfectly okay (in fact positively encouraged by us) to wear one of the other gorgeous shades of wedding dresses. Blush, pale blue, mint, rose – these pretty shades are transforming the wardrobe of the modern day bride.
Old tradition
You should wear a veil
New twist
Folklore tells that because a bride is vulnerable to enchantment, she must be hidden from evil spirits, and so the veil was born.  Today we are not quite so superstitious and while veils remains a popular accessory, they are no longer a must-have. Popular alternatives include floral headpieces, headbands, decorative fascinators and birdcage veils.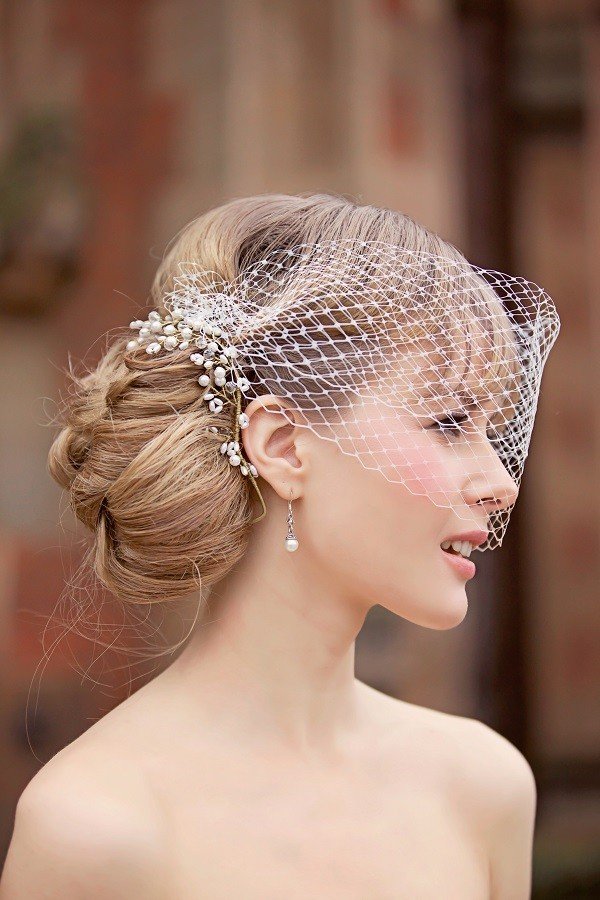 Old tradition
You can't see each other until the ceremony
New twist
Yes it's lovely to surprise each other in your wedding outfits, but how comfortable do you feel about seeing each other for the first time on your wedding day in front of a huge audience?  Lots of couples aren't which is where the trend for 'first look' photographs comes from. We are huge fans of this picture opportunity which is a special moment, staged and set up by a wedding photographer, for the bride and groom to see each other before the ceremony.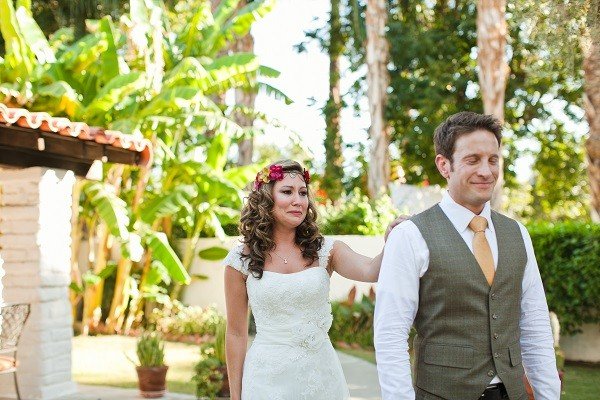 Old tradition
Bridesmaids are girls and groomsmen are guys
New twist
It makes sense if you're a bride and your best mate is a guy, that he should get to be included in your bridal party, right? We think so too and if the groom has a bestie that's a girl, the same rule applies to him. All we ask is that you don't dress them in anything silly (no cross-dressing please!); just choose colours that co-ordinate with the rest of your party for a uniform look.
Old tradition 
Bridesmaids should all be dressed the same
New twist
There was a time bridesmaids all had to wear the same dress in the same colour. This rule was responsible for ruining many a bridesmaid's big day as they were forced to wear a gown in a style or colour that simply didn't suit them. Thankfully we have now enter the era of the multi-maid – not only can your maids wear different style dresses, they can also wear different shades – provided they are all within a similar colour range.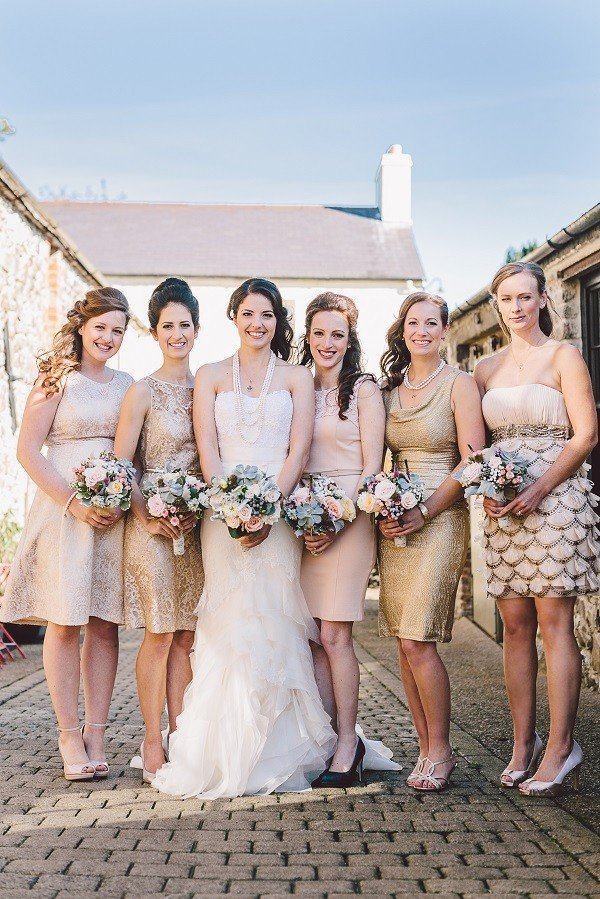 Old tradition
Guests need to take a side in the church
New twist
In a traditional Christian ceremony, the bride's family sits on the left, the groom's on the right but many couples are doing away with this old tradition preferring to mix the families rather than segregate them.  Let your guests know the policy by greeting them with a some simple signage that says 'choose a seat, not side.'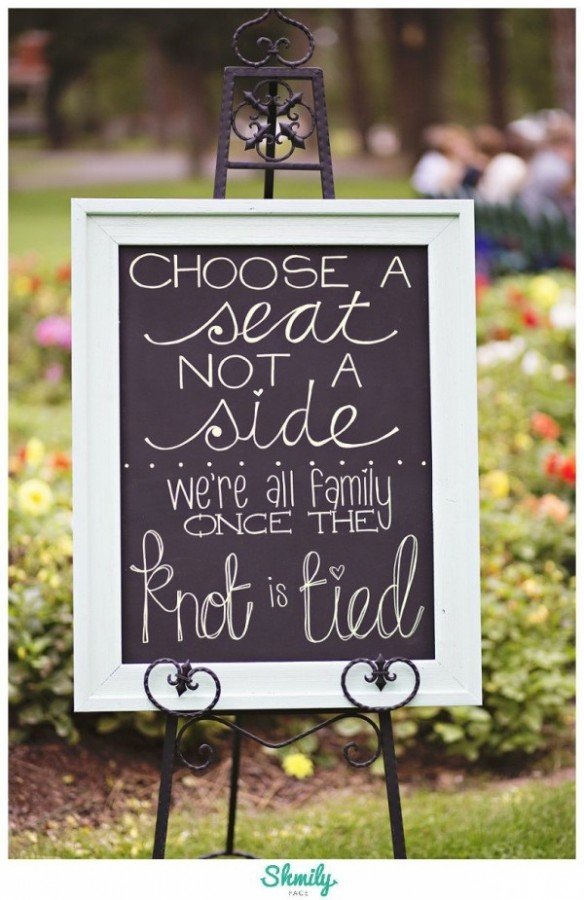 Old tradition
You need a wedding cake
New twist
Wedding cakes have been around since the Roman times and custom has it that the top tier be saved for the couple's anniversary or baby's first christening.  However, while guests still expect some sort of cake or dessert, the traditional fruit cake is facing stiff competition from innovative and arguably more delicious sponge flavours, cake pops, cupcakes and dessert tables.
Old tradition
The newlyweds must dance the first dance.
New twist
Unless you can pull moves like Olivia Newtown John and John Travolta on the dance floor, the first dance are two words that probably fill you with dread. Well take heart, we promise, this is NOT something you need to subject yourself too. Yes the music and entertainment needs someone to kick it off, but if inform your bridal party that you want them to join you on the dance floor you'll be spared the embarrassment of doing an awkward shuffle alone with all eyes on you.