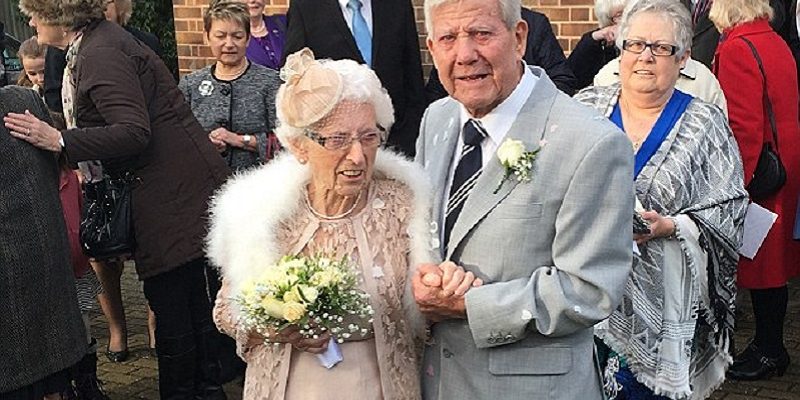 A 90-year-old groom marries his 96-year-old sweetheart
A couple with a combined age of 186 have become two of the world's oldest newlyweds. The 90-year-old groom has married his sweetheart who is 96…
A devoted English couple who have a combined age if 186 have become two of the world's oldest newlyweds after saying, 'I do' over the weekend. The 90-year-old groom Bill Griffiths and 96-year-old true love Flo Marshallsay exchanged vows in front of their grown up children and grandchildren.
After living together for the past decade, World War Two torpedo operator Bill proposed to Flo while they were sitting on the sofa drinking tea last month.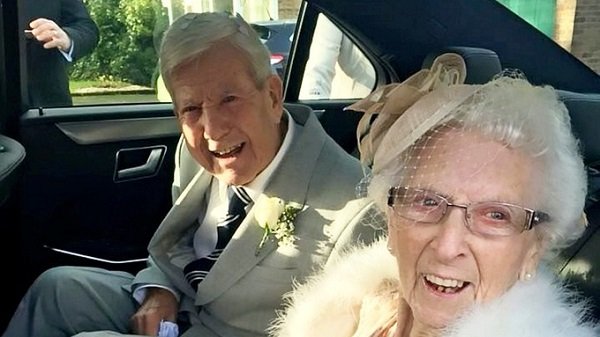 More than 50 close friends and family attended the couple's wedding at St. Hilda's Church in Smethwick to see the see the Reverend Paul Hinton marry, "two people whose combined ages would make a very good cricket score".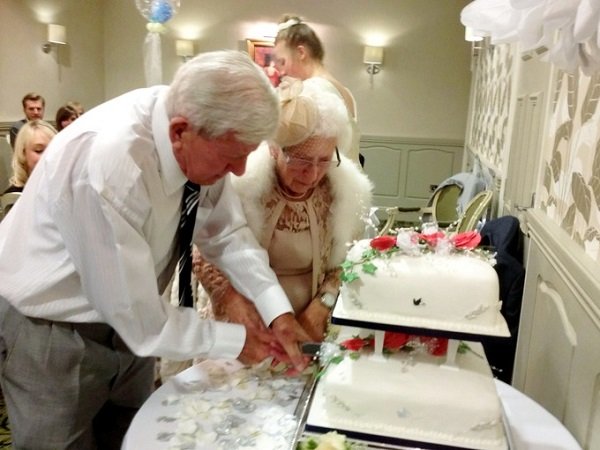 The couple left their wedding reception early after both falling asleep on the sofa, but had an 'absolutely wonderful day'. Flo joked that she would 'have to ring the pension people to change her name' and told ITV:
I guess it's a bit odd for two old biddies like us to get married.

Bill's a really loving and helpful man. He's still quite handsome too and doesn't have many wrinkles.

You're never too old to get married. You're only as old as you feel and I don't feel old."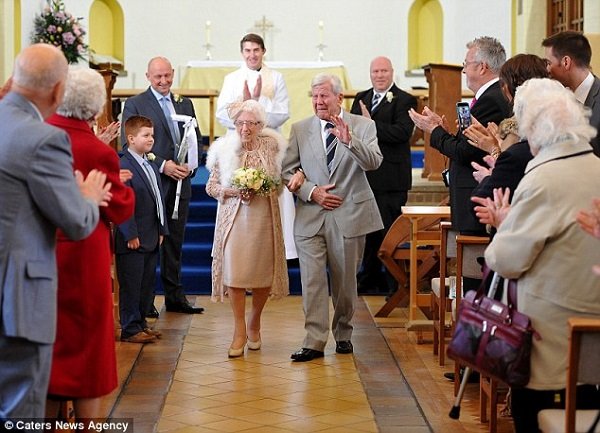 The love-struck pair first met 20 years ago at a local dance club, when Bill was 70 and Flo was 76. They became close after Bill lost his wife to cancer five years later and Flo helped him through the difficult time.