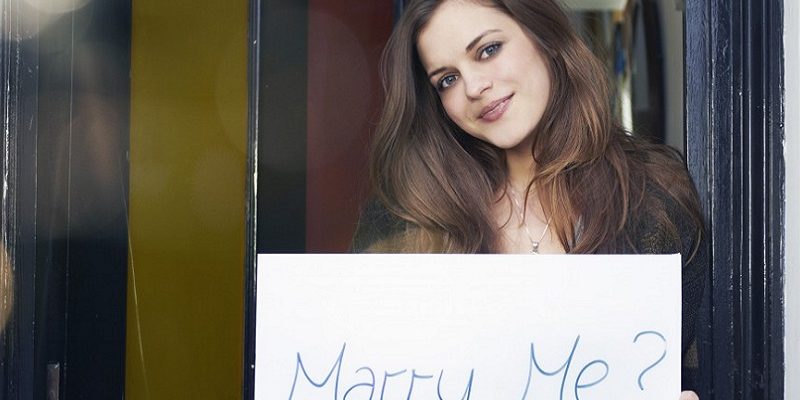 A brave woman in Dublin proposed with a giant billboard
Love is in the air in Dublin – one brave lady erected a giant billboard to propose to her other half this week
One admirable lady took matters into her own hands and instead of waiting for her other half to get down on one knee, she popped the question herself using a giant billboard.
This creative leap year proposal involved a billboard erected about Des Kelly interiors furniture shop in Dublin.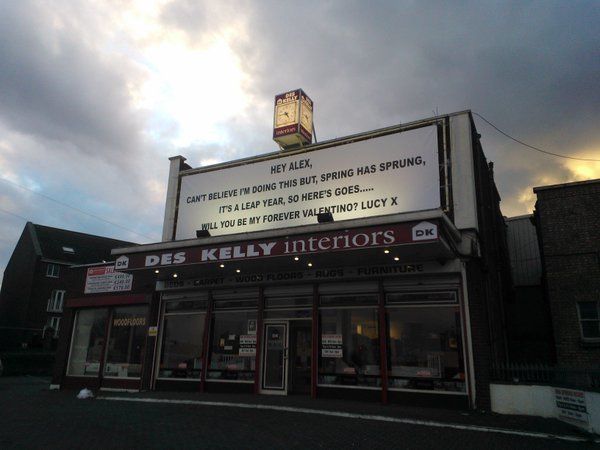 The poster which was photographed and shared by 98FM, reads:
HEY ALEX,

CAN'T BELIVE I'M DOING THIS BUT, SPRING HAS SPRUNG.

IT'S A LEAP YEAR, SO HERE'S GOES…

WILL YOU BE MY FOREVER VALENTINO? LUCY X
Following with tradition, women can propose to their other half on 29th February if they want too and the poster has led to widespread speculation as to the identity of Alex and Lucy. Meanwhile Joe.ie shared a suspiciously similar looking billboard which was erected above the exact same furniture shop four years ago. This billboard message is from a love struck good Samaritan who is trying to locate the whereabouts of 'the girl in the blue mini' whose tyre he changed, with a phone number for her to get in touch.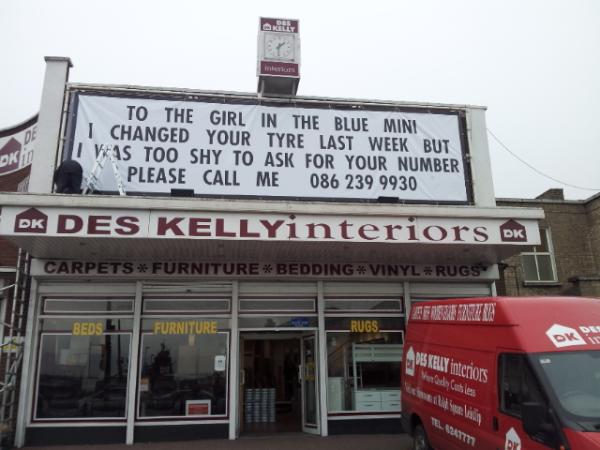 Could the proposal billboard be a marketing stunt of some sort instead of a grand romantic gesture? Say it isn't so Lucy, get in touch with us and share your love story – we are suckers for romance here at the Wedding Journal.