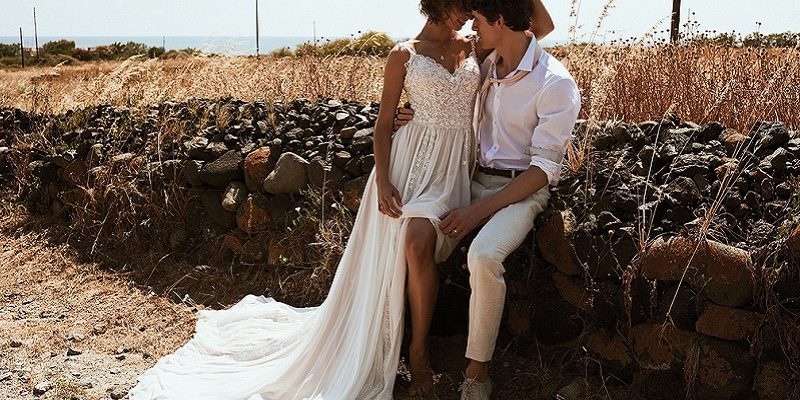 Accessorising Tips For The Bohemian Bride
Award-winning blogger Gabriella from Blossom Bride lets us in on her best style advice for accessorising as a bohemian bride
"The ultimate way to achieve a boho chic style is to take a sleek wedding dress and accessorise it,' says Gabriella. 'Stand out from the crowd with a designer costume style neck piece, stacked bangles, or even statement earrings. The key is to keep it to one or two accessories that speak for themselves.'
Dress Detailing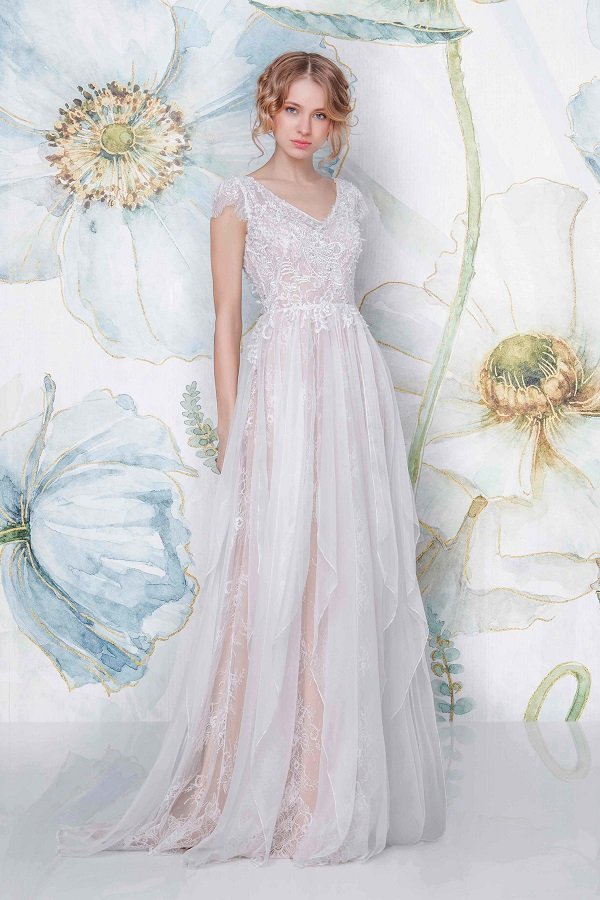 'Sometimes the perfect dress is right in front of you, it just needs some tweaking. This beautiful blush gown by Sadoni requires no alterations, but similar cap sleeves could be all you need to take your bridal gown from pretty to outstanding! Play around with your look, adding embellished cap sleeves, flower appliqué or a vintage belt until you find the boho style that is right for you.
Flower Crown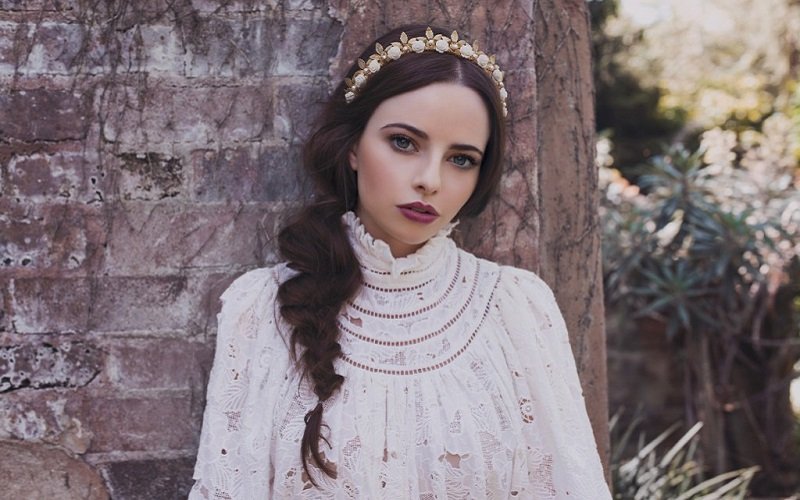 'A boho wedding is so much more than just a floral crown,' says Gabriella. 'But floral crowns are hard to resist! The Majestic Empire Campaign by Viktoria Novak provides a range of handcrafted, bejeweled crowns and headpieces that are the perfect alternative to a traditional fresh flower crown. I'm also loving the surge in popularity for leaf crowns, especially for autumnal brides.'
Bridal Separates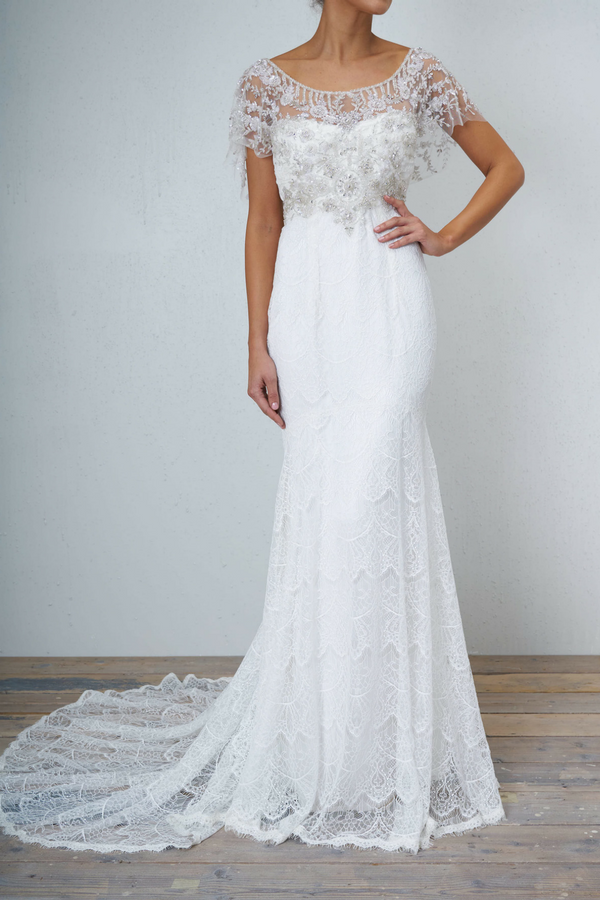 Is there anything more inspired than bridal separates? The ability to take your bridal look from day to night without a second dress is game changing! Gabriella says, 'A topper is the must have accessory for any boho bride, especially if you think your dress is too simplistic. Pair a fitted wedding dress with a topper in tulle or chiffon to add just the right amount of whimsy.'
Veil
'I love seeing brides who go for something different when it comes to the veil,' says Gabriella. 'A cap veil is yet another option for the boho bride who wants to forgo the popular flower crown. If this look isn't for you, a sheer veil tied at the nape of the neck will also looks amazing.'
Cape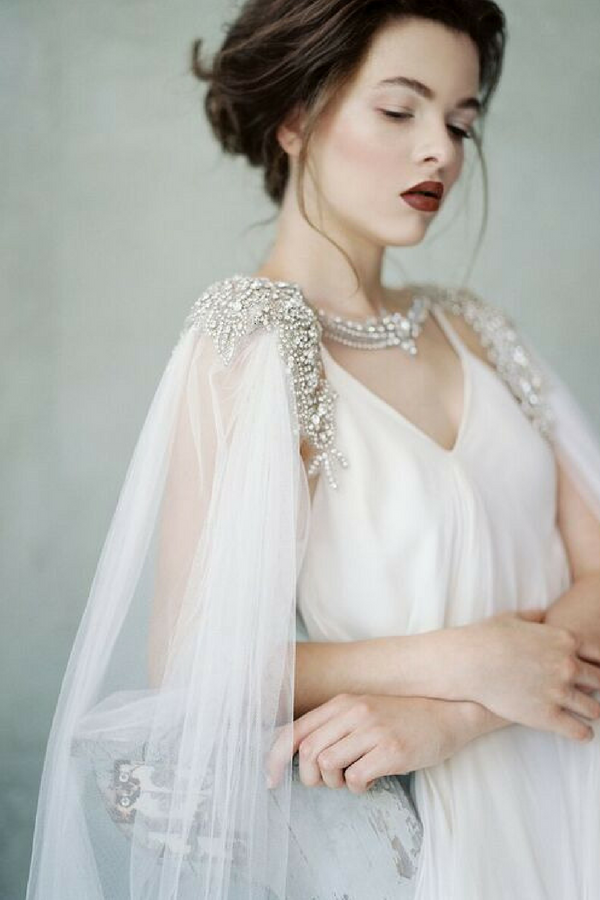 'Another go-to accessory for 2018 is the bridal cape. Whether your bridal cape is to keep you warm or to look fabulous, it is the perfect way to add a touch of the ethereal to your wedding day look. Especially if it has vintage-inspired beading like this breath-taking design from Gibson Bespoke,' says Gabriella.
For more boho style and wedding inspiration from Gabriella head over to BlossomBride.com
Featured Image – Lillian West – www.justinalexander.com/en/lillian-west