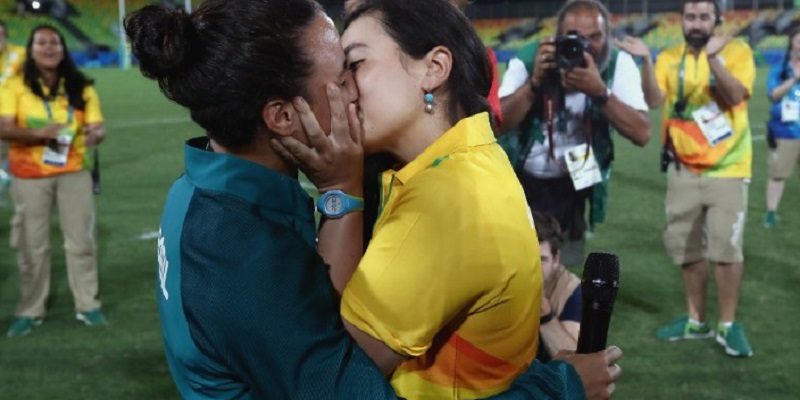 This Adorable Olympics Proposal Is Just Too Cute
Love is in the air in Rio, as girlfriend of Brazilian rugby player proposes on the pitch in sweet Olympics 2016 proposal.
The Women's Brazilian rugby team may not have won the gold but for one team member, it certainly felt like it.
Brazilian rugby player, Isadora Cerullo was shocked when her girlfriend, Marjorie Enjya entered the pitch following the women's rugby gold medal match between Australia and New Zealand.
Although most of the crowd had already exited the stadium, Isadora's teammates circled the happy couple as Marjorie popped the question.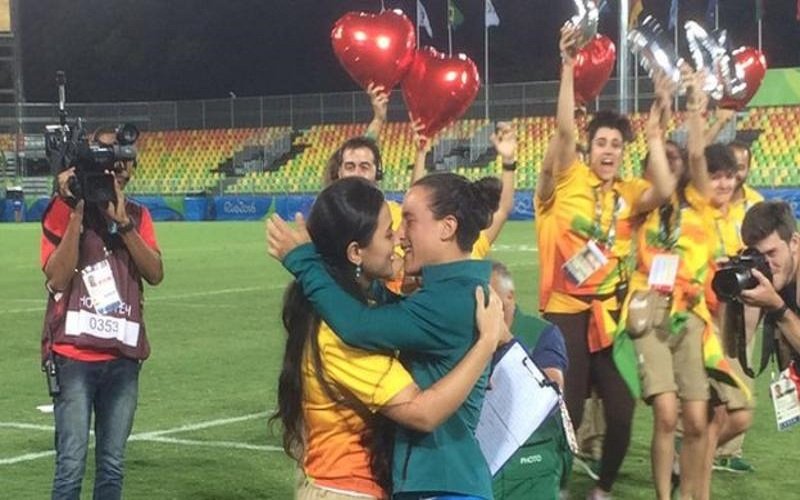 With heart shaped balloons and emotions running high, Marjorie, the manager at Deodora Stadium holds a microphone as she asks partner of two years to marry her. To signify their union Isadora then ties a strand of gold ribbon around Majorie's ring finger while onlookers cheer and clap.
Speaking to BBC Sport, Marjorie revealed she had been planning her romantic proposal since she found out Isadora had made the women's Brazilian rugby team.
As soon as I knew she was in the squad I thought I have to make this special…. I know rugby people are amazing and they would embrace it.
The proposal follows complaints of homophobic chanting during the women's football match, as reported by AOL but the scenes on the pitch as Majorie and Isadora embrace show nothing but pure happiness.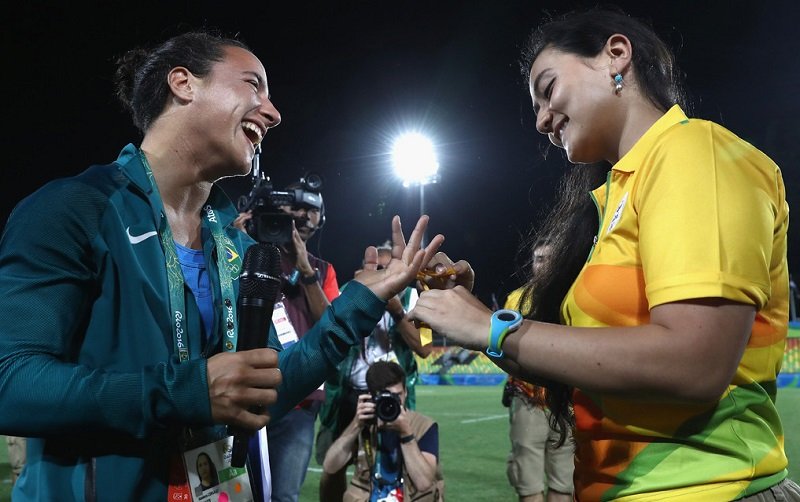 Speaking to BBC Sport, Marjorie reflects on how the Olympics may be seen as an end goal to some, but for her it's just the beginning,
The Olympic Games can look like closure, but for me, it's starting a new life with someone. I want to show people that love wins.
Featured Image- CNN