The greatest gift – is the gift of giving!
If there's one thing we have all taken from the recent coronavirus pandemic, it's that being with family and friends, celebrating love together is a beautiful thing. We expect to see more couples over the next couple of months choosing to incorporate charitable and thanksgiving elements into their big day, whether it's through donations at the table or instead of asking for gifts.
This is a precious and meaningful way to thank your guests for being there for you both, and to spread kindness onto the world. Whether you make a donation to a cause close to your heart, or you ask guests to share donate instead, it's know that a little selflessness can go a long way for many non-profits.
We've picked out some of the local Irish charities that are in need of your support and generosity…
Cruse Bereavement Care
Cruse offer support, advice and information to children, young people and adults when someone dies. They work to enhance society's care of bereaved people.Your donation will help bereaved people get the support they so desperately need. Visit cruse.org.uk/donate to see how you can help.
Macmillian Cancer Support
What better way to start your married life together, than by remembering the people that got you here, and by helping people living with cancer find their best way through. Contact our Supporter Care Hub for more information on how we can support you at your wedding on 0300 1000 200 between 9am-5pm Monday-Friday, or email us at fundraising@macmillan.org.uk
Pieta House
Pieta provides free therapy to those engaging in self-harm, with suicidal ideation, or bereaved by suicide. They rely on the generosity of the public whose donations and fundraising make up over 80% of their income. Check out their donation programmes here – pieta.ie/support-our-work/donate/
Enable Ireland
Enable Ireland is a non-profit state-funded organisation that provides free services to children and adults with disabilities and their families in Ireland. Every year, they provide services to over 8,500 children and adults with physical, sensory and intellectual disabilities in 15 counties across Ireland. To get more involved, visit enableireland.ie/
ISPCA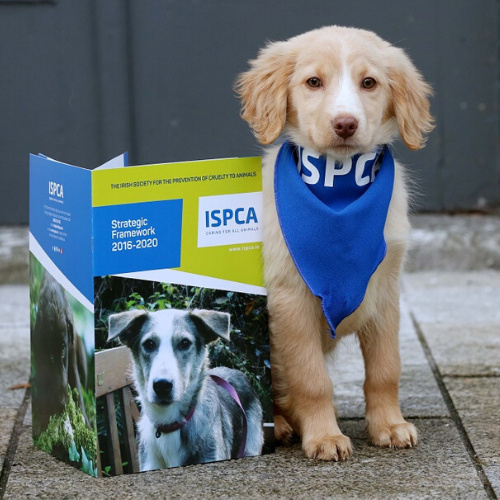 The ISPCA Inspectors are at the forefront of animal welfare in Ireland. They respond to allegations of cruelty, neglect and abuse and also to aid sick and injured animals. The Cork, Donegal and Longford Centres all aid the Inspectorate and support the ISPCA's 17 Member Societies and other animal welfare organisations throughout Ireland.
Marie Keating Foundation
The Foundation's mission is to make cancer less frightening by enlightening and our aim is to live in a world free from the fear of caner. They are committed to being there for people diagnosed with cancer, and their families at every step of this cancer journey. Your donation will help this fantastic charity reach more people with the life-saving message about cancer prevention and awareness. You can donate – mariekeating.ie/
Alzheimer's Society of Ireland
There are many types of dementia, which is an umbrella term. Dementia types include vascular dementia, dementia with Lewy bodies, frontotemporal dementia, Korsakoff's syndrome, Creutzfeldt–Jakob disease, HIV related cognitive impairment, mild cognitive impairment, and other rarer causes of dementia. Your donation to The Alzheimer Society of Ireland will go towards providing vital services to support people living with dementia in Ireland.
Mind
Show you care about mental health by supporting Mind on your big day with our wedding favours, or by asking your guests for donations to Mind instead of wedding gifts. Make an impact and choose from their extensive range of wedding favours. They have sunflower seed packs, Mind pin badges, and place setting cards to show your guests that you're supporting Mind. Order them by visiting our online shop here – shop.mind.org.uk/shop/
Temple Street Foundation
Temple Street Foundation exists to support the vital, life-saving work that happens in Temple Street – every minute of every day. With your help, we can continue to transform the lives of Ireland's sickest children. Many of our sickest kids depend on machines donated by you to stay alive. You can learn more about this charity and the ways you can donate here – templestreet.ie/donate/
Rainbow Trust
Rainbow Trust supports families who have a child aged 0-18 years with a life threatening or terminal illness and need the bespoke support we offer.They bring support and help to families who so desperately need it at home, in hospital and in the community. Any family can receive support from the moment of their child or young person's diagnosis. Their support is hugely varied and depends on the needs of the family. Learn more online – rainbowtrust.org.uk/
The Irish Blue Cross
Care is at the heart of the Blue Cross, with thousands of dogs, cats and small animals attending their Inchicore clinic and mobile clinics for treatment each year.  In addition to their small animal work, they operate a horse ambulance service that attends all Irish racecourses and main events, working closely with veterinary surgeons to assist injured horses. You can transform the lives of pets by helping to provide life-saving operations, treatments and healthcare. Whether it is a once-off or regular donation, your support matters. You can check out more information here – bluecross.ie/ways-to-help/donate/
Peter McVerry Trust
Peter McVerry Trust is a national housing and homeless charity committed to reducing homelessness and the harm caused by substance misuse and social disadvantage. The charity provides low-threshold entry services, primarily to younger people and vulnerable adults with complex needs, and offers pathways out of homelessness. Find our how you can help today – pmvtrust.ie/
Outhouse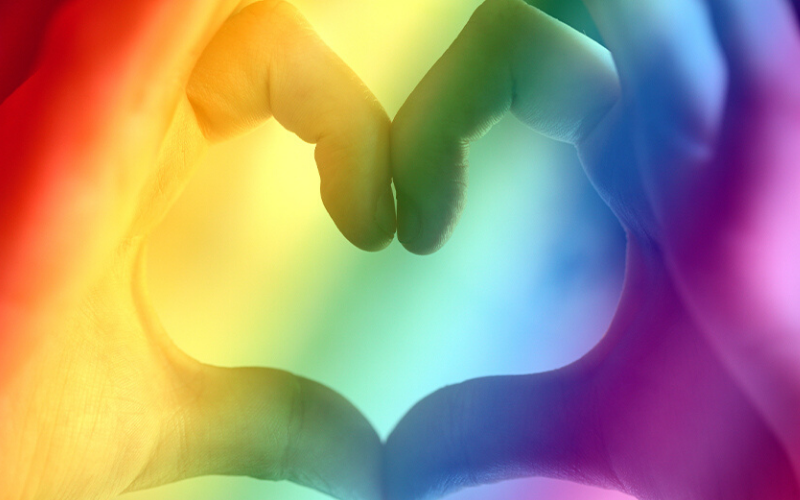 Outhouse is a community and resource centre for LGBT people, their families, and friends. The primary goal of Outhouse is to offer a safe space for people to inform, meet, organise and make things happen. Outhouse is very often the first point of contact for people into the LGBT World and also the place in which lots of groups and organisations have started off in. There are so many ways you can support this worthy cause, read all about them here – outhouse.ie/donate
Belong To
BeLonG To Youth Services is the national organisation supporting lesbian, gay, bisexual, transgender, and intersex (LGBTI+) young people in Ireland. They offer a unique focus on mental and sexual health, alongside drug and alcohol support. They respond to the needs of LGBTI+ young people in Ireland and help them thrive. To find out how your donation can make a change, visit donate.belongto.org/
Let us know below in the comments any other charities across Ireland, that you donate to or know are in need!