Autumnal wedding ideas for all the inspiration you need to throw a deliciously seasonal wedding.
It's safe to say that autumn is well and truly here, the temperature has dropped and we can feel the crunch of freshly fallen leaves beneath our boots as we do our morning commute. Autumn weddings embody rich and inviting colour schemes, natural foliage decoration and delicious seasonal treats. There's something extra romantic about this time of year making it the perfect time to throw a autumnal wedding.
Dresses
Autumnal brides have the best of both worlds; a wedding dress suitable for the milder months isn't as a distinctive as summer or winter wedding dress. Although it's best to give strapless gowns a wide berth to avoid too much exposed skin, a wedding dress with straps or cap sleeves would be perfect. New for 2016, we're seeing a lot of wedding dresses on the catwalk with detailed leaf appliqué.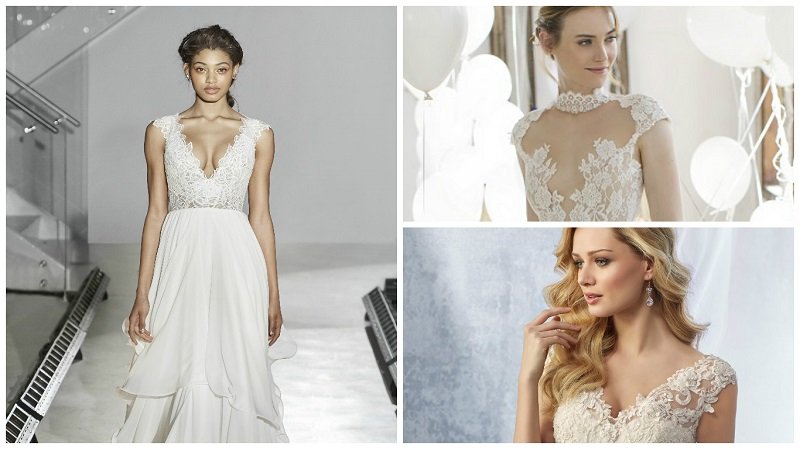 Cakes
A rustic naked cake is still the go-to choice for a autumn wedding but we can't get enough of geode wedding cakes at the moment! Made to look like a rock containing minerals and crystals, a geode cake reflects the natural theme of an autumn wedding. Alternatively, decorate a simple sweet or cheese wedding cake with deep coloured foliage and fruit. Less is more!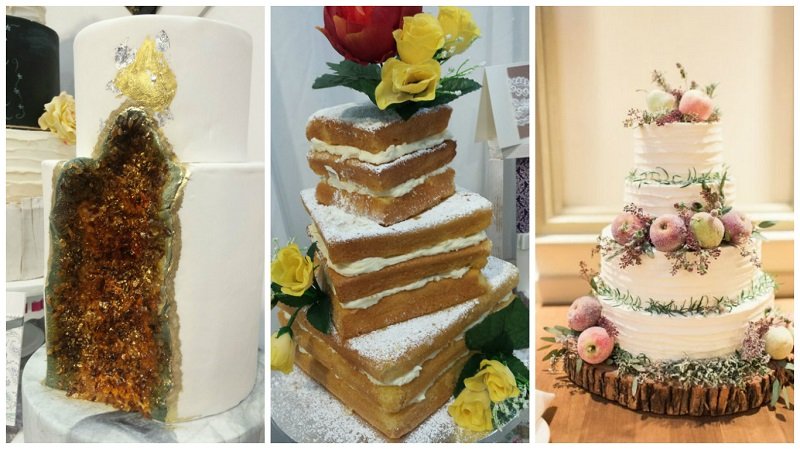 Centrepieces
In the run up to your autumn wedding enlist the help of family and friends to forage for natural artefacts to make your centrepieces pop. We love the unique mix of pinecones and fairy lights to create an ethereal charm interlaced with glamour. The warm glow from the fairy lights will reflect your autumnal colour scheme.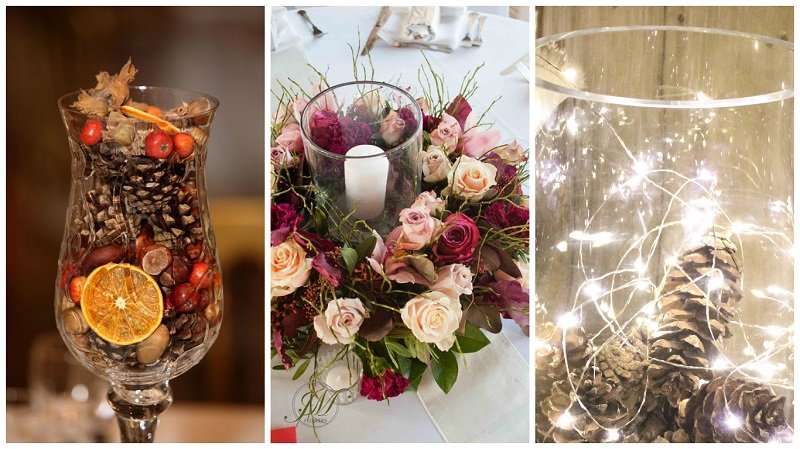 An autumnal touch
It is the extras that really make a wedding and we love a good sweet treat to keep us energised for all the dancing. While sweetie bars are popular year round, a popcorn bar makes a change in autumn. Include a range of flavours and let your guests personalise their snack with a variety of toppings. Let love sparkle with a firework display and sparklers for your guests after dark.
Flowers
Although autumnal flowers are traditionally burnt orange, we love the idea of keeping the colour palette more neutral with hues of green, blue and cranberry. A dried flower bouquet is the epitome of elegance and adding natural elements like pine cones and feathers creates that seasonal effect.