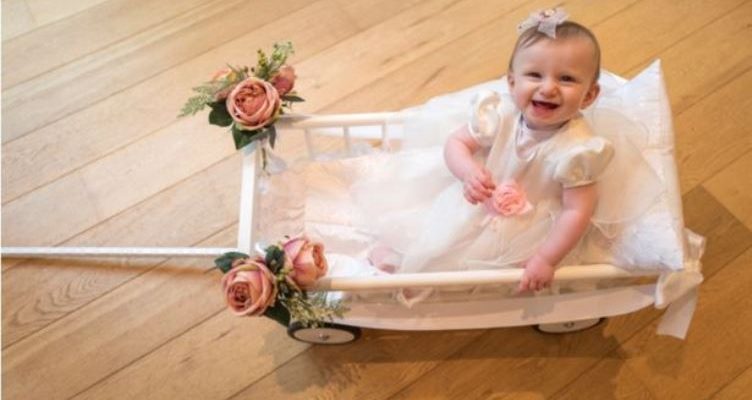 Baby carriages for weddings are now a thing!
An entrepreneurial couple have designed a baby carriage exclusively for use as you walk down the aisle.
When Sean and Collette Burke decided to tie the knot in Ireland last year, they faced a typical predicament when it came to incorporating their baby daughter in their wedding ceremony.
Do they leave her with grandma? Does she watch from the sidelines? Their other, older children were already involved in roles of bridesmaid and groomsman- but they wanted baby Darcy just as involved.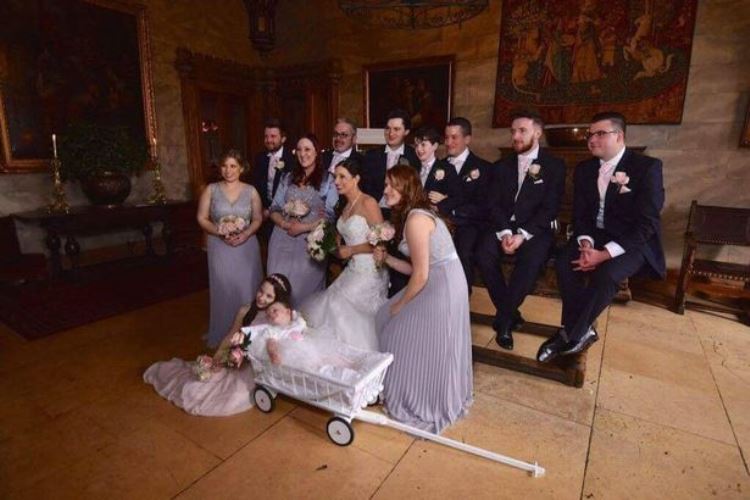 Not content with any of the traditional baby-keeping facilities, the creative pair came up with a whole new addition to the wedding- the Baby Wedding Carriage.
The four-legged contraption features a plush interior, decor such as flowers or signs, space for toys and a handy 'pulling' feature for bridesmaids to tote down the aisle. Sean and Collette were thrilled with their creation at their wedding- which took place in Ireland- and have since gone on to trial the invention with other couples at a local wedding show.
Speaking to Manchester Evening News, Sean said: "Because of all the time and hard work that went into creating our own baby wedding carriage, it dawned on us there is a definite gap in the market for couples like us. So we've bit the bullet, expanded the stock and made it ready for hire."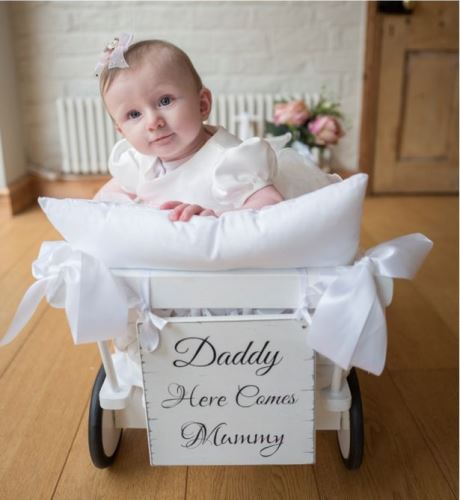 Now the couple can already boast of a bevvy of orders for the new baby carriage, both in England and over here on our Irish shores.
But what next?
Collette said: "We've only just started but we're already looking at expanding into providing Carriages for pets at weddings because of the response we got from people who wanted to include their dogs in their wedding."
We can't wait to see the pictures.