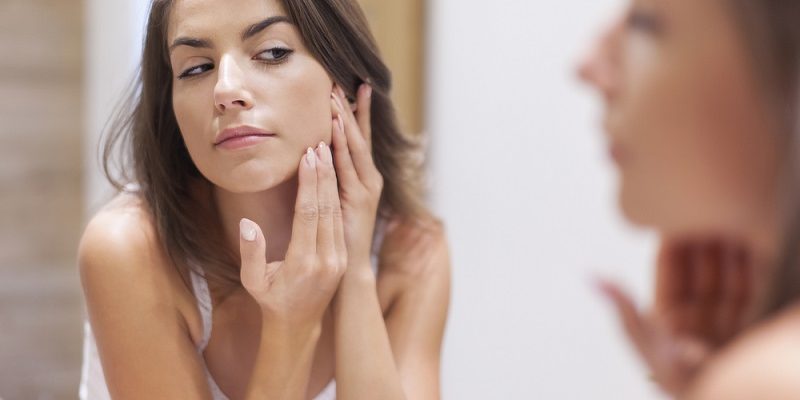 Beauty products for stressed out skin
Feeling the effects of the post-party season, editor Tara Craig puts beauty products designed for stressed out skin to the test…
It's the new year and your skin has had a tough few weeks – what with you eating all that chocolate and drinking all those bottles of wine!
Your reward for all that misbehaving? Stressed out, spotty skin.
I feel your pain, I was in the exact same boat just a few months ago when magazine deadlines sent my  blood pressure soaring and caused by skin to rebel with a riot of pimples.
In need of a fast solution (Christmas party season was just around the corner) I visited the guru of all things beauty – Paddy McGurgan, make-up artist extraordinaire and owner of the Make-Up Pro stores in Belfast, Newry and Londonderry.
Not one to mince his words Paddy took one look at my blemished face and diagnosed stressed-out skin.
To be honest I'd had never heard of stressed out skin, I mean skin's a thing right, so how can it get stressed out? Without going too deeply into the biology of it all, skin is a living thing and so it reacts to the levels of stress hormones in your body.
If they rise, so do the levels of sebum your skin produces. This oily substance then mixes with dead skin cells and bacteria to clog the pores and cause spots. Bingo!
Paddy's advice was two-fold – tackle the cause of the stress in my life, and the infinitely easier alternative – follow a prescribed skincare routine designed to calm my skin and banish those blemishes.
As I actually love my (at times) stressful job, I opted for option two and waited for Paddy to conjure me up his magical formula for clear, healthy looking skin.
I was a little shocked when he handed be over a bag big enough to be called to suitcase packed with the products I would need.
While I've always been a believer in cleansing and moisturizing my skin, this new regime was on another level – cleanse, tone, moisturise, apply treatment masks twice weekly and use a topical treatment.
Could I handle the commitment Paddy asks. 'Hell yes!' I replied.
My stressed-out skin products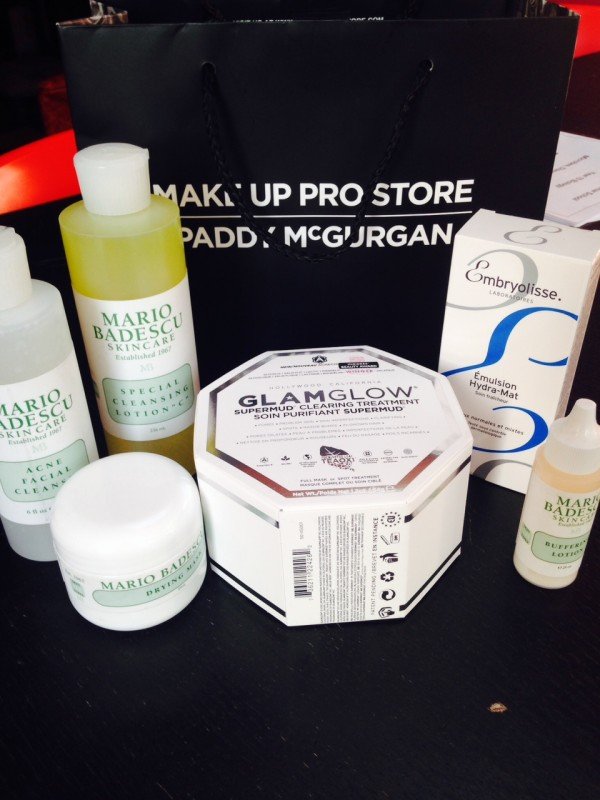 Mario Badescu Acne Facial Cleanser – usually I like a cleanser that foams, this one doesn't but the wash off formula still did a great job of cleaning my skin (even removing eye make-up) and my skin never felt dried out after.
Mario Badescu Special Cleansing Lotion – applied like a toner, this left my skin feeling wide awake and totally refreshed.  If there were any traces of dirt or grim left after cleansing, this wiped them away.
Mario Badescu Drying Mask – once you get over the awful smell, this mask does work wonders at clearing out your skin. I wouldn't recommend it for dry skin through as I found I had to apply lots of moisturiser after to leave my skin feeling comfortable.
Mario Badescu Buffering Lotion – designed to help reduce large erupted areas of skin, thankfully I haven't had much cause to use this much, but I do dab it onto any spots that do dare to appear and inflammation and redness is definitely reduce over night.
Glam Glow Supermud Clearing Treatment – my absolute favourite product. This mask feels cool and soothing when applied (my skin tingles) but be warned, after 10 minutes with it on you don't look pretty (ever pore on my face seems to open up). As the mask starts to dry out my skins get a little bit itchy but it is easily washed off and my skin glows after each weekly application and looks but brighter for  a couple of days after. FAB!
Embryolisse Hydro Mat Emulsion  – I loved the lightness of this moisturiser which soaked into my skin really quickly and provided a great matt base for my make-up.
The results
Ok, I'm going to totally honest here – yes I did see an improvement in my skin but it wasn't the overnight miracle I had expected. Perhaps I was naive to think that my skin could be fixed by a few expensive products and a bit of applied effort on my part, but it seems that just wasn't enough. While the spots did diminish and my skin does look clearer, pimples continue to return when I;m feeling stressed.
I'm still using the products today so I'm totally committed to my new regime, in fact a couple will remain part of beauty routine for life ( I wouldn't give up Glam Glow for anything!) but I'm starting to believe that really great skins comes from within which means major lifestyles changes in terms of exercise and diet for me and  I'm not quite sure I'm ready to do that. Sorry skin.