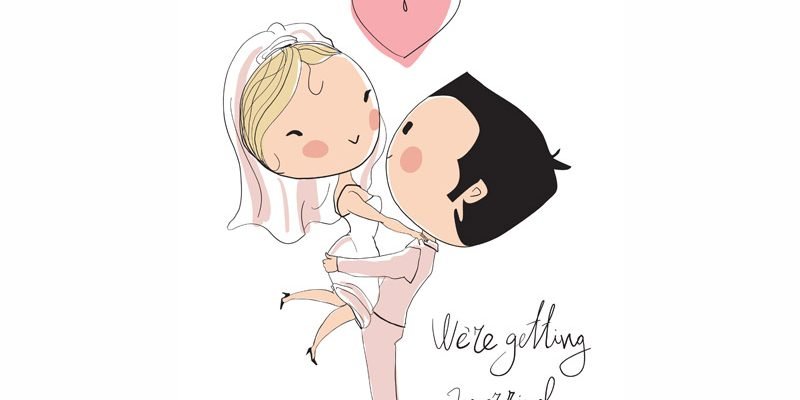 Belfast Live reveal Win a £25,000 wedding finalists
Congratulations to these five couples who are through to the final of the £25,000 wedding competition at The Wedding Journal Show Belfast
Hundreds of hopeful couples submitted their love story to Belfast Live in the hope of securing a place in the live final of the £25,000 wedding giveaway at the Wedding Journal Show in the Titanic Exhibition Centre on Sunday 31st January.
Ten couples were shortlisted and then it was over to public to vote for the five that would make it into the competition finale.
Thousands of votes were cast and we are delighted to share with you the names and details of the five lucky couples who stole the publics' hearts and are now in the running to win a dream wedding…
Luke Toner & Nicole Curran
From: Castlewellan/Hilltown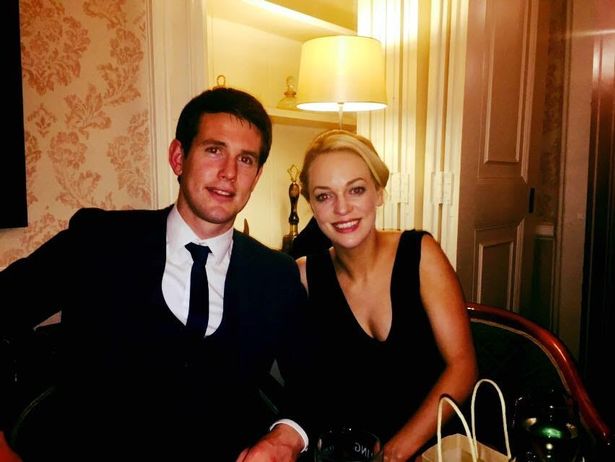 Luke and Nicole both thought the first time they met was in a dingy student bar in Belfast.
But in a twist of fate, the lovebirds discovered they had actually met before they fell for each other as students.
Nicole told us: "In what turned out to be an amazing twist of fate, it later transpired that, unbeknown to both of us at the time of that Belfast meeting, we had indeed met at an earlier date."
Nicole's father was a well-known Gaelic footballer in Co Down when he was tragically killed in a car crash in 1995.
The community rallied behind the devastated family and the Down GAA county board paid tribute to him by renaming the ''Down minor football championship' the 'Collie Curran Cup'.
Since then his children have presented the trophy to the captain of the winning team, on the biggest day of the year in the Down GAA calendar.
Nicole's only time to date presenting the trophy was in 2006 and it just so happened that Luke was the captain of the winning team, a young Castlewellan side who lifted the trophy for the first time in over 20 years.
Nicole said the realisation of this – confirmed later by video footage – seemed to almost confirm the belief held by both Luke and herself that their relationship was 'meant to be'.
Luke is a qualified primary school teacher and Nicole, the 2011 Down Rose and current chairperson of the Newry Junior Chamber of Commerce, is close to reaching her ambition of becoming a chartered accountant.
Currently living in Bryansford village, at the foothills of the Mourne Mountains, the couple are now hugely excited at the prospect of having their dream wedding to mark the beginning of their very own 'happily-ever-after'.
Mark Gourley and Amanda McKeagh
From: Monkstown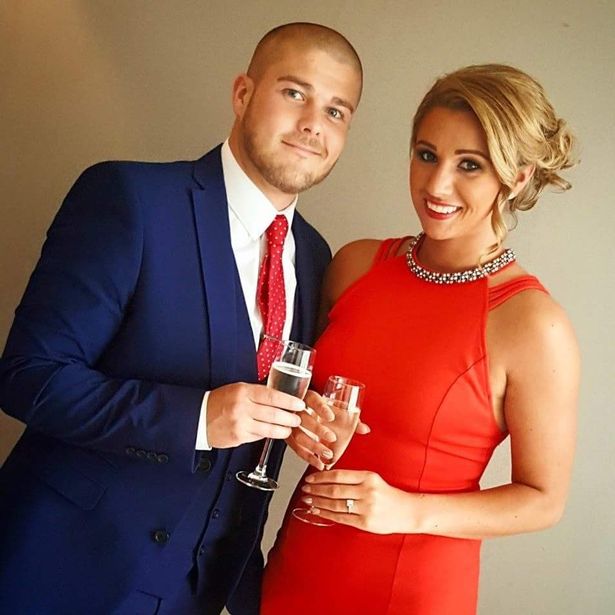 Mark contacted us to put himself and his fiancee forward for the chance to win their dream wedding.
Amanda is a devoted mum with 15-year-old Racheal faced with a number of obstacles.
Mark explained: "We've been together since December 2005 and engaged since October 2010. One of the reasons I guess we have never tied the knot over the past five years is purely down to finance. Weddings don't come cheap.
"I work full-time and Amanda is a stay-at-home carer for her 15-year-old daughter Racheal along with my 11-year-old son Tyler. Racheal suffers from cerebral palsy, scoliosis, complete deafness and several other medical conditions which can make the smallest day to day tasks rather difficult.
"Amanda has always been the rock of our family, she does absolutely everything and anything for the kids.
"I guess I'm entering us as I would love the chance to surprise her with the fairytale wedding she's always dreamt of and in my eyes deserves.
"Most of all, I'd finally be able to call her my wife!"
Craig Mawhinney and Catherine Young
From: Castledawson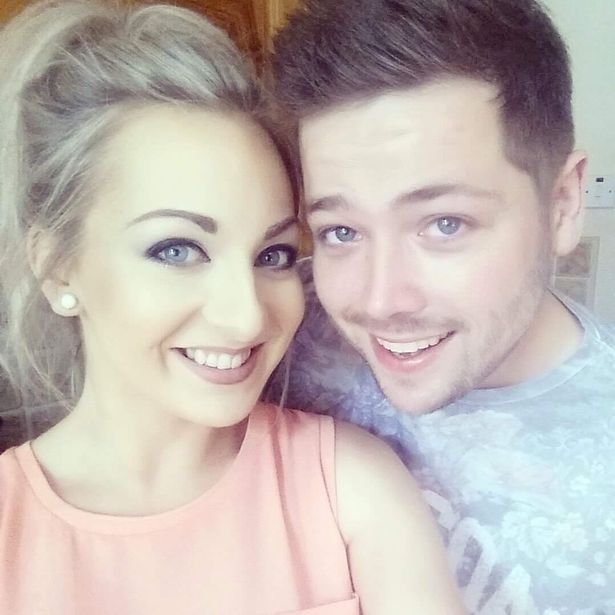 Craig contacted us to nominate the young couple to have their special wedding after coming through so much in recent years.
Craig explained: "In March 2013, at the age of 25, I was diagnosed with Acute Lymphoblastic Leukemia in Belfast City Hospital which shocked us both.
"Through the following four months I underwent a high dose of chemotherapy to be then told I was in remission but at a high chance of relapse. We accepted the inevitable and I battled on with Catherine by my side.
"In September 2013 I had my bone marrow transplant in The Royal Free Hospital, London to hopefully finally put this behind us both and move on with a relatively normal life – the perfect possible outcome in my eyes.
"It was a success and everything was getting back to normal after months of hardship for us both; Catherine had now started her new nursing job in children's paediatrics in the RVH which had been put on hold until for a few months until I was back to full health.
"Unfortunately in December 2014, a week before Christmas, we were informed that after 14 cancer-free months it had returned. Yet another major blow had been dished out and a lot of things had to be put on hold again as we were unsure as to what treatment was ahead of us to fight this all over again.
"In January 2015, I was accepted on to a trial in St James Hospital, Dublin and have been receiving my treatment to fight it ever since then.
"I knew that my fiancée deserved so much having stuck by me through thick and thin and I couldn't offer her too much given my situation at the time.
"I proposed in February 2014 and thankfully since then we have got into a nice little routine where we can deal with everything going on with hospitals, work, running a house and still find time to feel excited about getting married.
"I think she deserves this in my eyes because without her by my side I wouldn't had been kept so positive and for that I will forever be in her debt.
"I just hope that this gives me that opportunity to give her that touch of happiness back which she lost whilst being so strong for me."
Patrick Gray-Sloan and Aoibheann Downey
From: Warrenpoint/Rostrevor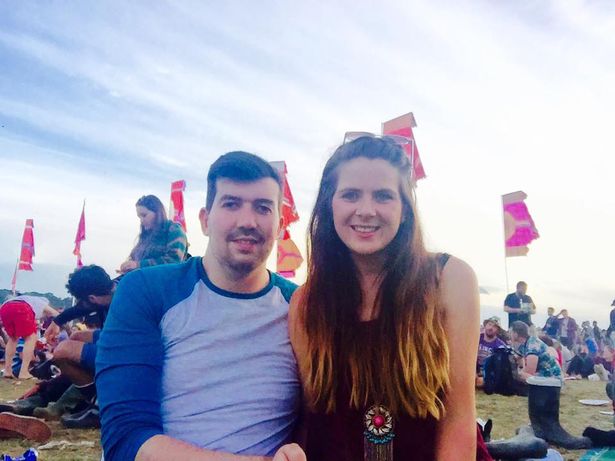 Patrick and Aoibheann recently got engaged and for this couple it was definitely a case of love at first sight.
They first met when travelling to school together and have been going strong for eight years.
Aoibheann says that they are proof "childhood sweethearts are not just a thing of the past and not just something you see in the movies".
She explained: "My fiancé and I first met when we were travelling to school together back in 2008. I was 16 and Patrick was 18.
"From the moment we met, we knew that was it and that we would be together forever. Obviously based on our ages, everyone thought we were absolutely mad and assumed our relationship would be nothing more than a passing high school fling… But I knew we would prove them all wrong.
"We have now been together for over 8 years, and are still as in love as we were in the beginning.
"Throughout our time together we've both faced incredible challenges but we quickly understood that together we make an incredible team, and can get through anything together and in doing so, we have achieved an incredible amount of milestones with one another by our sides.
"As we were young when we got together, we both knew what we wanted to achieve before getting married, and 8 years later… we've both graduated from university, travelled and eventually began our careers.
"We've been through absolutely everything together and I couldn't have imagined my life any other way!
"I believe that we have proved that childhood sweethearts are not just a thing of the past and not just something you see in the movies.
"I've grown up with my best friend by my side and simply cannot wait to spend the rest of my life when my very first, and only true love."
Paul Cooke and Lynsey Ennis
From : Bangor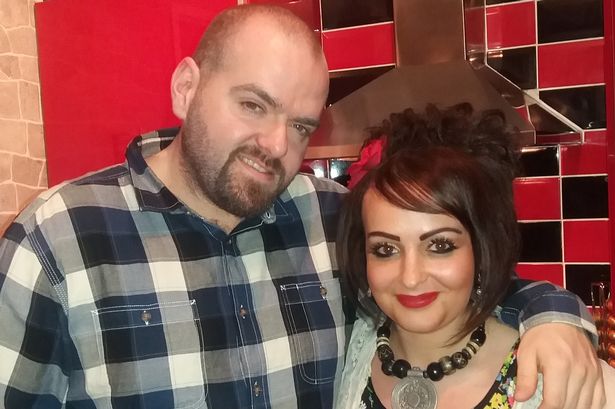 Here's a couple who have come through so much – and continue to smile and be totally devoted to one another.
Shortly after they got engaged, Lynsey fell pregnant and to their delight they discovered they were expecting twins.
However, as she went into early labour one of the wee babies sadly died. Lynsey had an emergency C-section.
She takes up the story: "Emily was so ill when she was born she had to be resuscitated twice as she had stopped breathing. They were also worried about brain trauma as she was starved of oxygen so they packed her in an special ice blanket and cooled her body down to prevent swelling on her brain for 72 hours.
"But we were told she wouldn't make it through the night so we had her christened that night – it was a terrible time.
"I was still really sick after I had our babies and they couldn't understand why so they did a CT scan and found out I had a tumour in my soft tissue of my large intestine.
"I was rushed into theatre and it was removed. Later they found out it was a rare cancer called a ewing scarcoma, a bone cancer, but it was in my soft tissue. I was 26. It took me seven weeks in hospital before I was able to come home.
"Emily was doing well, getting stronger every day, and came home also.
"We had two weeks together before I started my intense chemotherapy. In that two weeks we buried our daughter Cerys and then I had to stay in hospital for a week every three weeks and had nine hours of chemo every day which was awful.
"It lasted a year – the worst year of my life. I lost my hair eyebrows, eyelashes, everything and being a hairdresser this was my worst nightmare. The chemo was tough and we all had some really bad days but my family had to bring Emily up to see me in hospital as Paul had to work to pay for our house and at the weekend we stayed at his mum and dad's with Emily so we were together.
"I was so ill through my treatment but got there in the end. Emily had to attend a development centre for two years to see her progress but she is doing amazing now and is a great wee girl who is a miracle.
"This is just a bit of what happened to Paul and I and we are so lucky everything is going well now. He is my soul mate and we really have been to hell and back and are stronger than ever together.
"It would be our dream to get married and have the perfect day – he is my whole world and I love him to bits"
All five couples will be on stage for the live final of the £25,000 wedding giveaway at The Wedding Journal Show in Belfast's Titanic Exhibition Center.
They will be joined by five couples from Q Radio and two chosen from entries collected at the show.
Buy tickets to The Wedding Journal Show