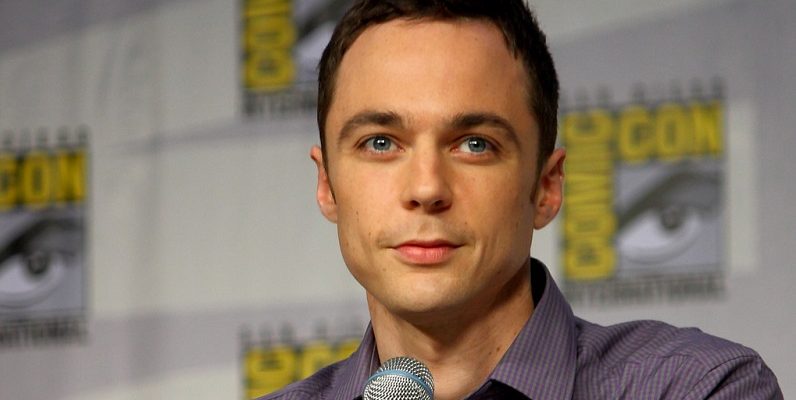 Big Bang Theory's Jim Parson Weds
'The Big Bang Theory' star, Jim Parsons married his long term partner Todd Spiewak in the iconic 'rainbow room' in the Rockefeller Plaza, New York.
The pair have been together 14 years, with Parsons gushing on Instagram on their anniversary "I met this guy … 14 years ago today and it was the best thing that ever happened to me, no contest." Jim first came out to the press in a 2012 New York Times profile, stating he had been in a 10 year relationship at the time. He had been quoted speaking to Ellen De Generes in 2014, that he was 'in no rush' to tie the knot, however the Hollywood actor must have had a change of heart as he recently married his beau on Saturday in a glamorous celebration.
https://www.instagram.com/p/BUInGO5hE1K/?tagged=jimparsons&hl=en
Jim shared images on social media of the lavish affair with the loved up duo sporting matching Tom Ford Tuxedos , reciting their vows in a stunning floral arch.  The 44 year old Sitcom star, also captioned a few special details about his day on Instagram, paying heartfelt tributes to his wedding planner and 'best friend' Melissa McNeeley. He said:
"She's our best friend, she was our wedding planner, she was our officiant and she played all three parts brilliantly this past Saturday: thank you and love you, @melissamcneeley (that Chuppah ain't bad, either, @doan_ly!)".
The happy couple then changed into more formal evening attire for the reception, with Spiewak in a white tuxedo blazer and a trendy velvet burgundy jacket for Parsons.
https://www.instagram.com/p/BUI3b98he3Z/?tagged=jimparsons&hl=en
Parson is one of the highest paid actors in the world, earning around $1million per episode of 'The Big Bang Theory' playing character Sheldon Cooper. Parsons co-star and on-screen girlfriend Mayim Bialik (Amy Farefowler) attended the ceremony, where she reposted an image of the newlyweds with the caption:
"What a wedding. Not a cell phone in sight. Everyone was so present which sounds pretentious but it was truly powerful for us all to just want to be there fully. Todd and Jim, you are so loved."
Mayim and Jim have formed a close friendship over the years, having worked together since 2007.
Set Featured Image Credit: Jim Parsons, Flikr