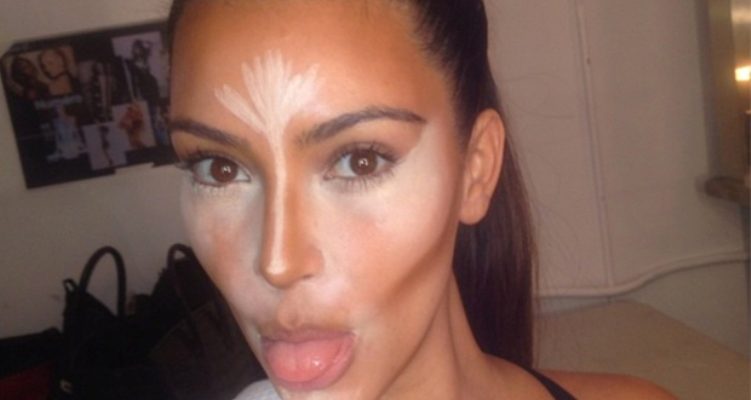 Body Contouring: The Beauty Trend for the Party Season
We've all heard about contouring our face… but what about contouring our bodies? Here's how to get the look for the holiday season and even on your wedding day.
Kim Kardashian arguably paved the way for us all to become masters at contouring our cheeks and noses. Her now infamous 'behind the scenes' snap of her beauty regime put contouring on the map and soon every makeup-conscious lady out there was giving it a go with the result being carefully sculpted cheekbones featuring hues of bronze, cream and shimmer.
But there's a new contouring trend creeping onto our radars- body contouring and the results are pretty intriguing…
Now you may be thinking:
… but hear us out.
We don't recommend body contouring every day but for special days like your wedding day, your honeymoon, or a big night out this beauty trend may be an easy way to make the most of your curves and highlight some areas you'd like to define- particularly your chest, arms, or tummy.
Plus if you end up looking like the models below, it may just be worth the effort.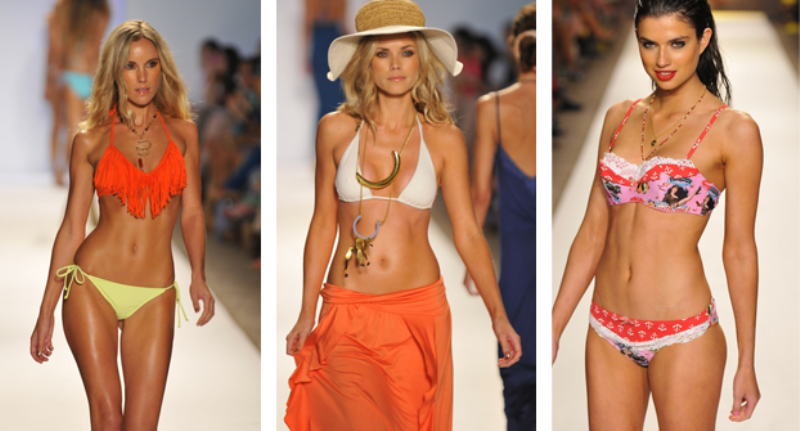 If you'd like to give it a go, here's some things we'd recommend investing in beforehand:
Exfoliation Mit
Foundation/Buffer/Blending Brush
Tan Application Mit
Gel Bronzer
Spray/Gel Fake Tan
Now you're good to go once you've primed your body by exfoliating EVERYWHERE. Here's how to do it..
Top Tip: Make your own DIY exfoliate by mixing one tbsp olive oil, one tsp lemon juice and one tbsp salt/sugar. Mix well and scrub onto arms, knees, wrists, ankles- everywhere! The key to a streak-free tan is always exfoliation. 
Chest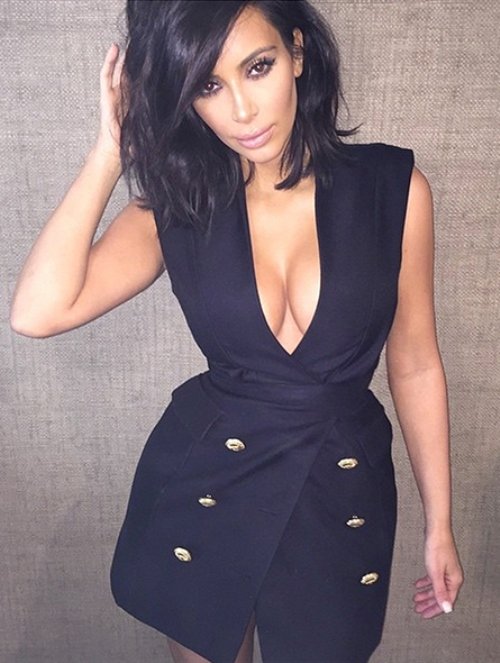 If you want to emphasise and define your chest to pull off that daring, low-cut wedding dress you've always dreamed of then adding a bit of contour may be the solution. Start by investing in a great push-up bra or wedding dress with built in support to give your chest a sturdy lift. Once you're in place, use a hint of spray tan across the tops of your breasts to highlight in the shape of a V (which they should naturally fall into). Buffer in to make sure there are no streaky lines and add shimmer to complete the look.
Arms
Flex your muscles before contouring your arms to figure out where your natural definition is. Once revealed, work either gel bronzer or a good fake tan into the definition line to deepen and emphasise it. Remember that areas you want to appear slimmer are the areas where product should go. Buffer in to blend with your natural skin tone and voila- instant muscle definition.
Tums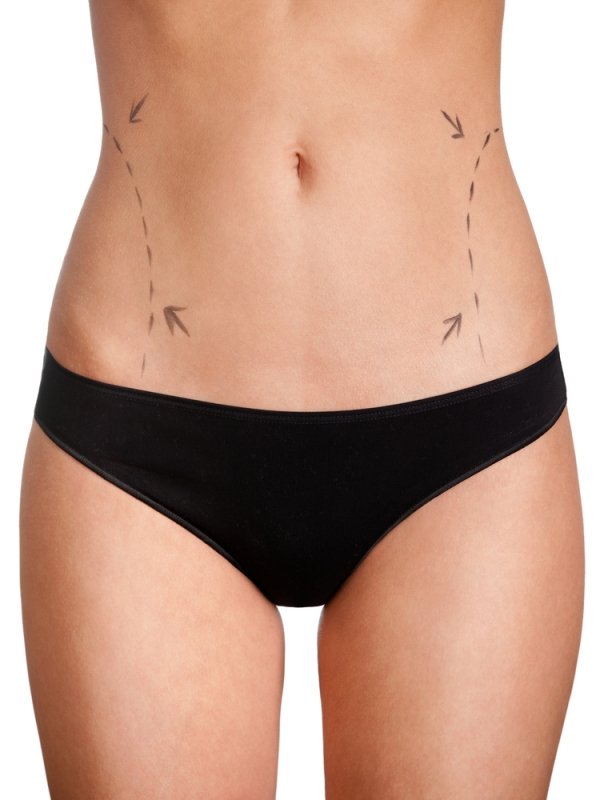 We have to admit, this is perhaps the most difficult area to contour naturally and effectively. If you're off on a tropical honeymoon and want to create the illusion of a taut, toned tum then give it a go but be sure to take your time to ensure it doesn't look fake.
Use spray or gel tan to run a curved line down either side of your stomach from your ribs to your hip bones (see image above). This should define your 'ab' area and bring focus to your inner stomach.
Spray over your natural abdomen lines within this area. Don't try to create a faux six-pack or abs that aren't there as this really will ruin the illusion of reality! Stick only to the curves you can already see and work on increasing their definition.
Finally, buffer in all sprayed areas with an exfoliating mitt to create a healthy glow and a natural look.
Brands we love: 
For tips on how to contour your face… click here.