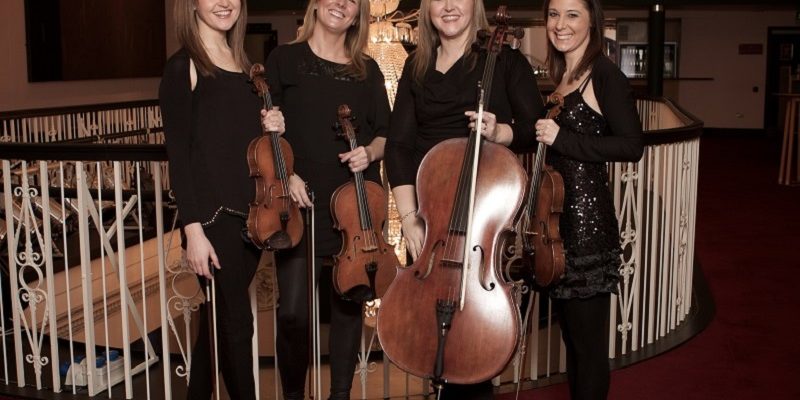 For professional orchestral players, choose Bowmusique
Bowmusique specialises in the provision of string ensembles – quartets, trios and duos – for events across the country
Drawing from a pool of professional orchestral players, Bowmusique can provide musicians of the highest quality for your wedding.
We offer a professional, reliable and friendly service.  Our extensive repertoire of classical and contemporary music played by our skilled and experienced musicians will ensure that your wedding sounds and looks, as it should.
Founded by Síofra Grant and Sandra Mason, individually and collectively they have performed with George Michael, Michael Bublé, The Doors, Westlife, Boyzone, Il Divo, The Coronas, Colm Wilkinson, Andy Cooney, Daniel O'Donnell, Crystal Gayle, Maxim Vengerov, Declan O'Rourke, Josh Groban, Sharon Shannon, Jack L, Paddy Casey, Cathy Davey, The Priests, Alfie Bowe, Katherine Jenkins and many more.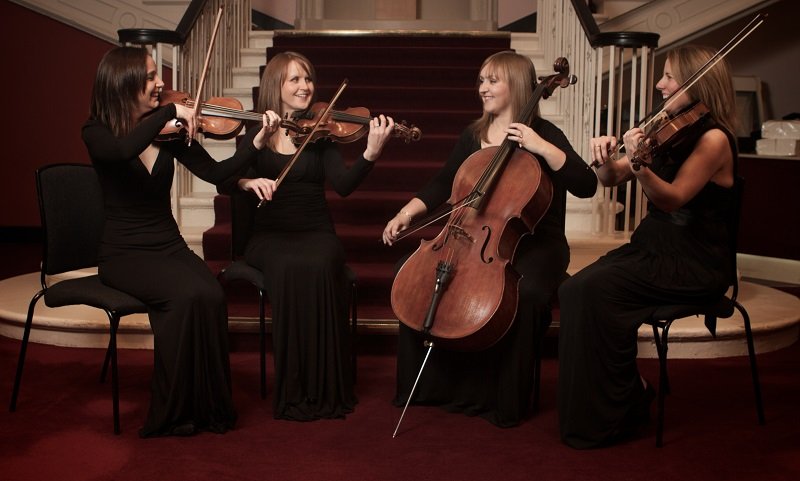 Bowmusique wants your wedding to have the perfect musical accompaniment.  We can provide an ensemble to suit your venue and your budget, and we can accommodate any choice of music.
We are happy to book and work alongside other musicians you may want to include in your day.  Strings can be paired with voice, and many instruments including flute, trumpet, oboe or harp.
Bowmusique has a wide-ranging repertoire to suit all tastes.
For all your music needs nationwide call Síofra Grant 086 8472143 or Sandra Mason 086 0516898, or visit www.bowmusique.com.