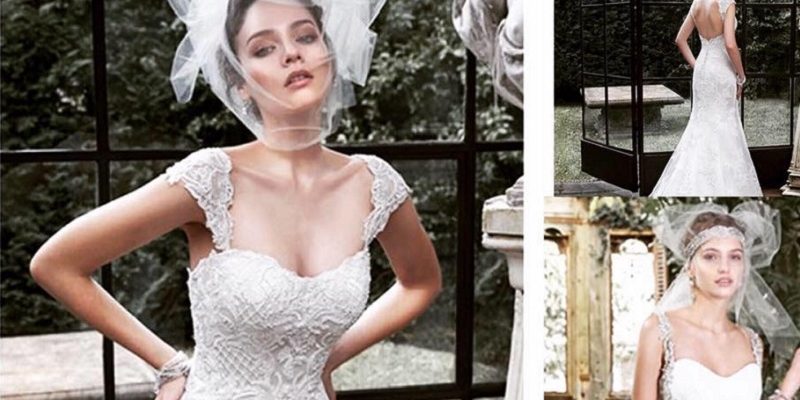 Bridal by Nikki Kavanagh – The story so far!
Wedding Journal get the lowdown from Bridal by Nikki Kavanagh
So how did it all start?
Having spent the last seven years working closely with brides planning their hair and makeup looks not to mention music! I developed a good eye and a passion for styling and wedding gowns that just burned inside me, I had to explore this and it led me to here, opening my own bridal boutique, I've been following closely the trends that are coming and going and most importantly I feel and undeniable desire to help brides on what can be a very daunting experience! I then hooked up with business partner and now close friend Ita and off we went on our journey!
When brides leave my boutique regardless whether they get their dress or not, I want them to feel amazing. A warm welcome, a glass of prosecco, an hour and a half appointment with just them and their chosen possy!
Who do you stock?
Currently for bridal we are showcasing Madeline Gardner for Mori Lee, Maggie Sottero 2015 Collection only, Lambert Creations, WHITE ONE, Callista, Jolies from Nicole Sposa and Christine Dando. We are also stocking the fabulous DESSY bridesmaids, Ebony Rose & our very own label… literally the best in the land!

What's the price point?
Our Dresses range from €1,200 to €2,800, we will be bringing a new label in later in the year for the €800-€1,000 budget.
What sizes do you stock?
We currently stock sizes 10 to 28.
How do brides book?
Bookings are by appointment only, we half an hour and a half to spoil you! You can call Nikki on 086 1501325 OR Ita 086 8119082 or email bridalbynikki@gmail.com we'll get back ASAP!
Tell us about your sample sale
Our fantastic sample sale takes place on February 18th to 21st and features a stunning range of wedding dresses at knock down prices, starting from as little as €299!