You've got the sparkling engagement, now it's time to start planning your special day!
But where on earth do you start? It can feel overwhelming with so much to organise, but it's best to remember there's no right or wrong way to do it.
The average bride plans her wedding in 14 months, so with so much to do, breaking down your wedding to do list into monthly chunks can make everything seem that little bit more manageable.
Our wedding checklist starts at 12 months before the big day and will take you through every step right up until you walk up the aisle. Here you can see what you should book and when, but don't forget this isn't set in stone! You can condense or stretch pieces to suit your wedding date,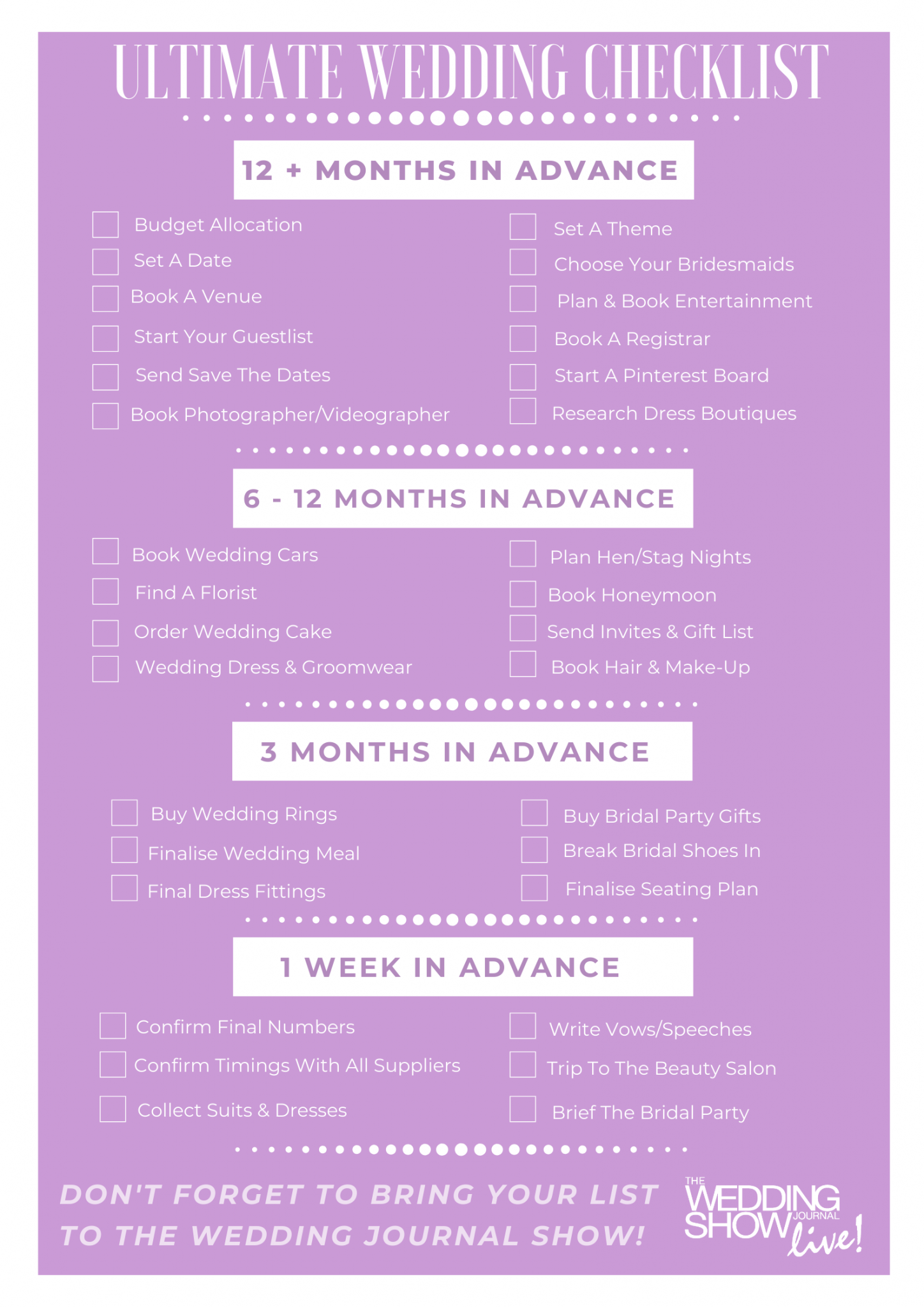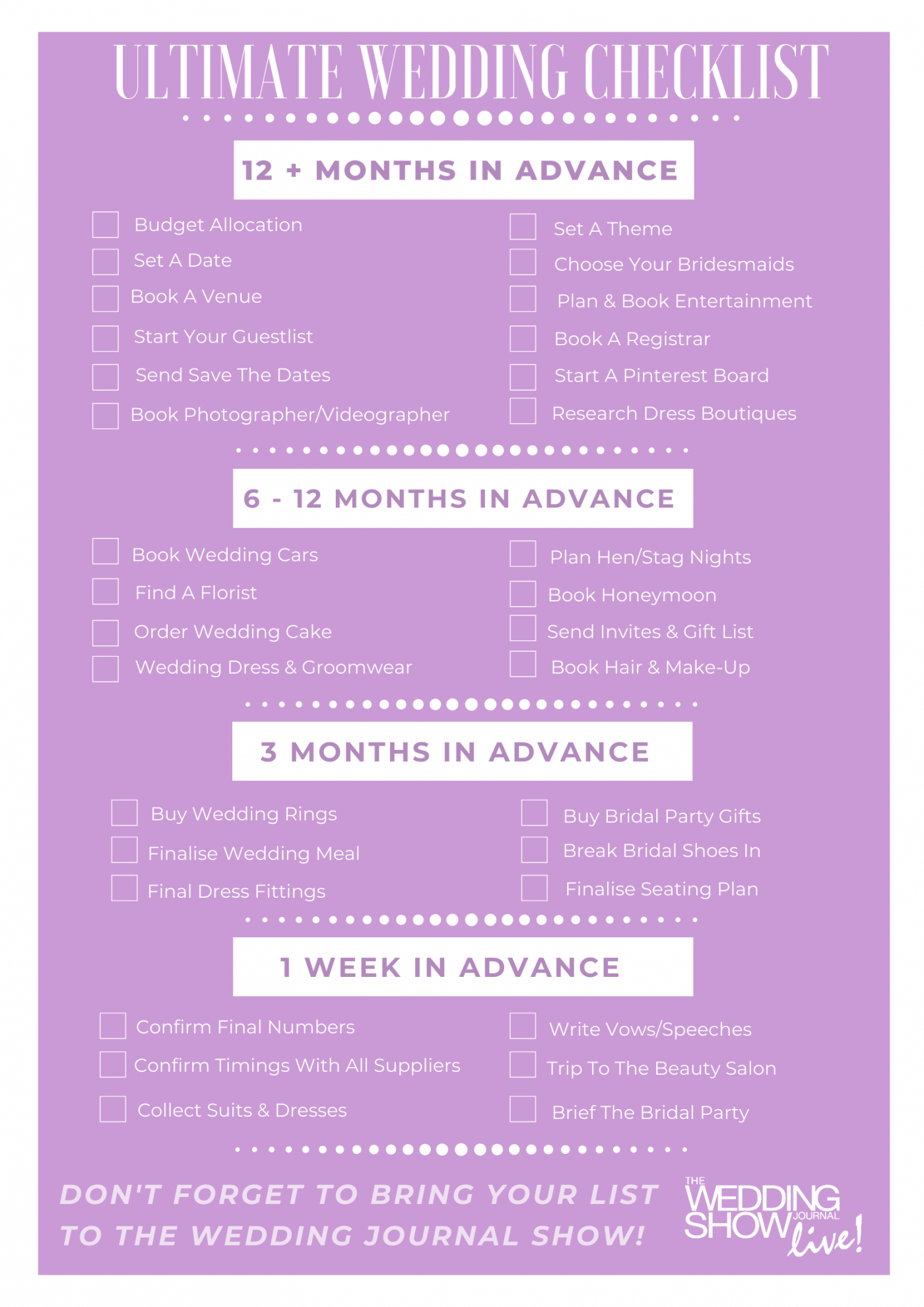 You can download and print this helpful wedding planning checklist for FREE! Simply click this link to start – Ultimate Wedding Checklist.