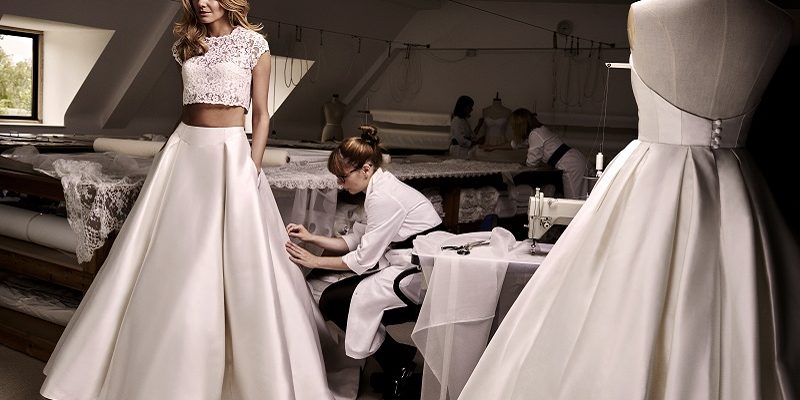 Bridalwear inspiration – 32 two-piece wedding dresses
Our top 32 two-piece wedding dresses for the fashion conscious bride-to-be
Crop top
If you've got it flaunt it, with one of these midriff baring wedding dresses.
2016 bridal crop tops are considerably more modest that last year's styles and feature a relatively small section of skin as opposed to their more revealing predecessors.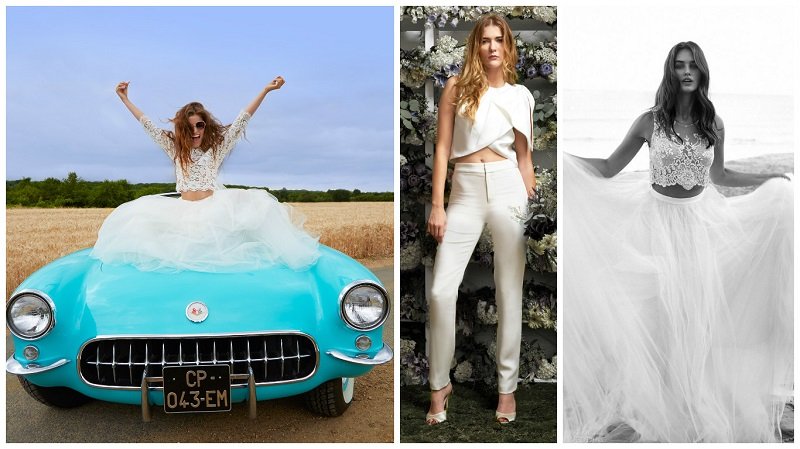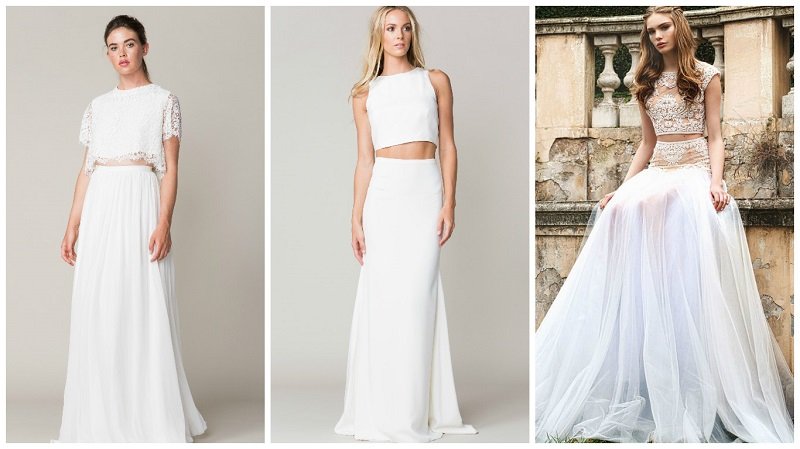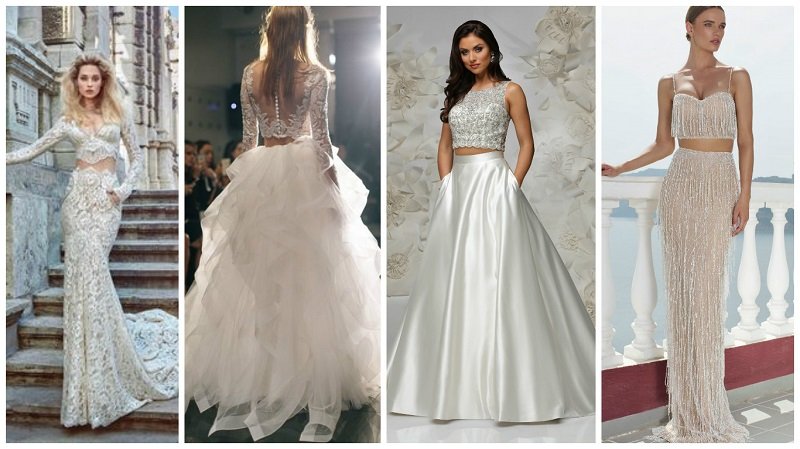 Hint of skin
For brides who are happy to reveal only a hint of skin, there are plenty of longer tops available which skim the waist and stop just above the skirt.
We've noticed lots of full ball gown skirts featuring pockets which not only look stylish but are also pretty practical.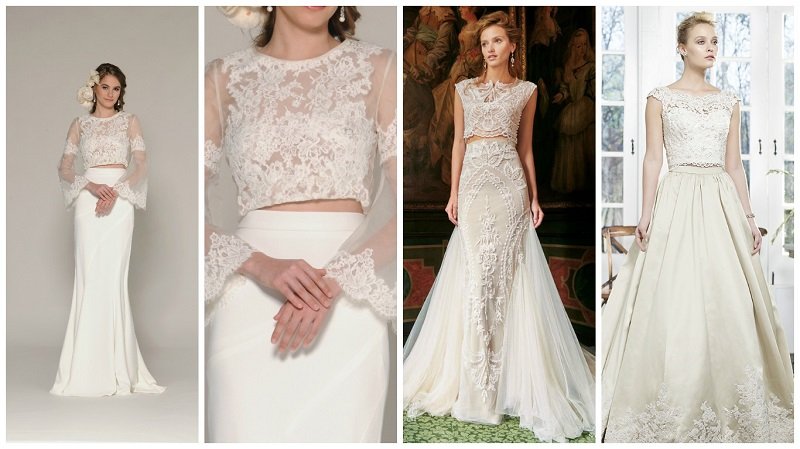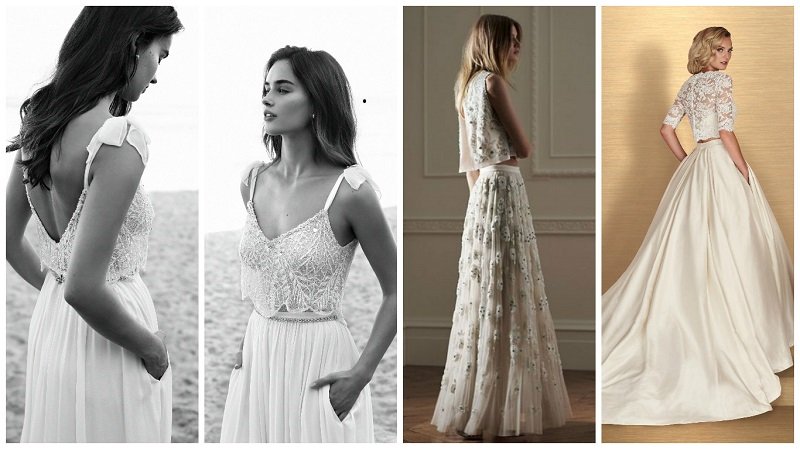 Seamless style
Are they are or aren't they? The styles pictured below are deceptive as they look like dresses, when they are in fact all skirt and top combos.
Catherine Deane specialises in bridal separates and her gowns feature soft tulle and chiffon skirts, floral lace overlays and dreamy silk satin bodices. The collection enables brides to mix and match tops, skirts and belts to create their own unique bridal look.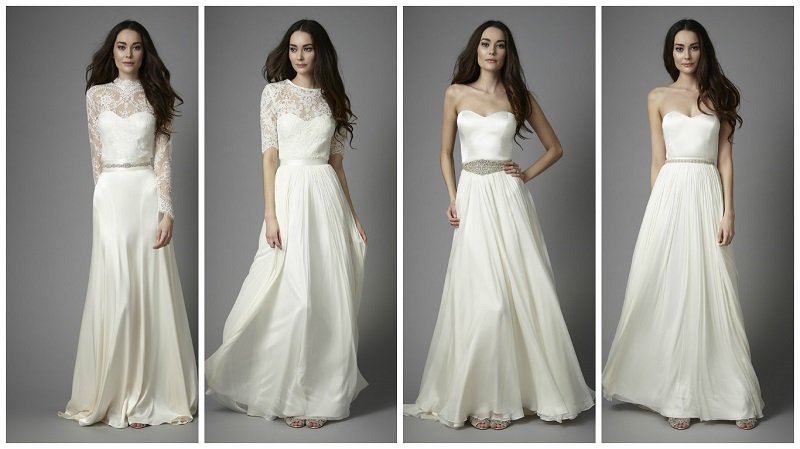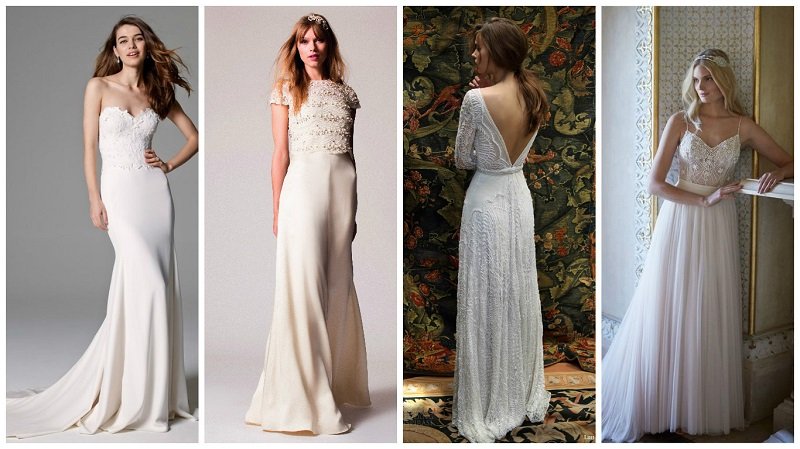 Something different
If you are not committed to the two-piece trend you could go for a dress that looks like a two-piece but isn't, such as the caped Yolan Cris dress and mesh-detail Angel Sanchez styles below.
If you are looking for something REALLY different check out the Houghton Bride styles pictured – with these two-pieces it's guaranteed that your bridal look with be a talking point!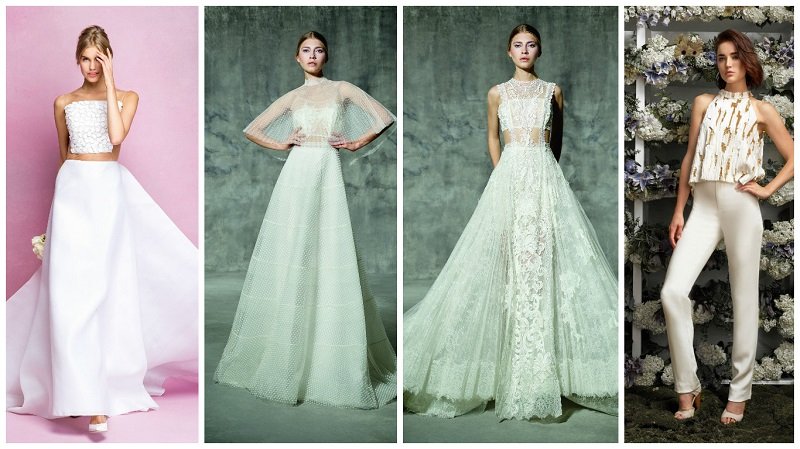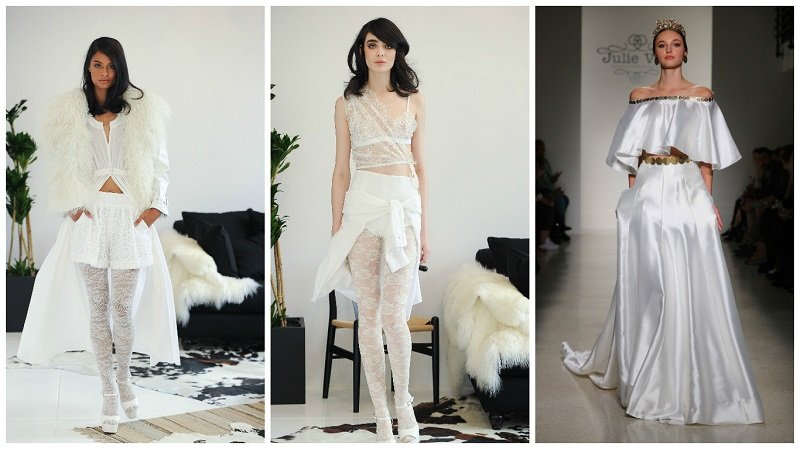 Featured image: Caroline Castigliano