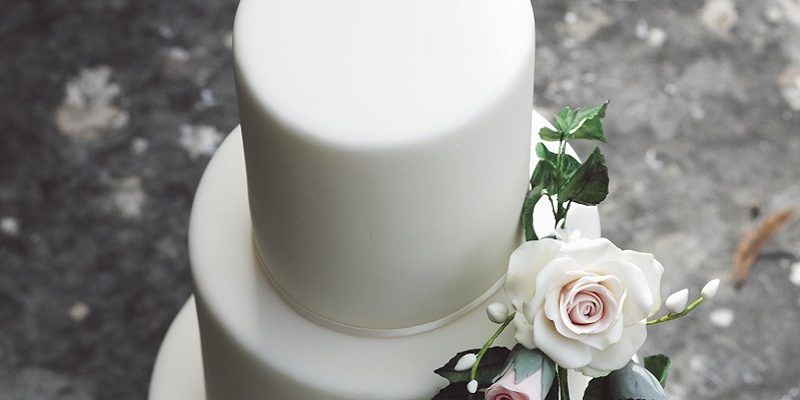 Broken Spoon Cakes
Broken Spoon Cakes create cakes that are that unique to your special day
Broken Spoon Cakes is a Cork based cake studio where we adore creating bespoke wedding cakes. Tara draws inspiration particularly from bridal couture fashion and nature for design concepts. Our designs are contemporary with a vintage elegance. We work very closely with you to ensure your wedding cake incorporates your theme and enhances your day. Hand painted cakes are something we particularly love at Broken Spoon Cakes. This adds a very different element to your cake and allows great design scope. It literally is edible art.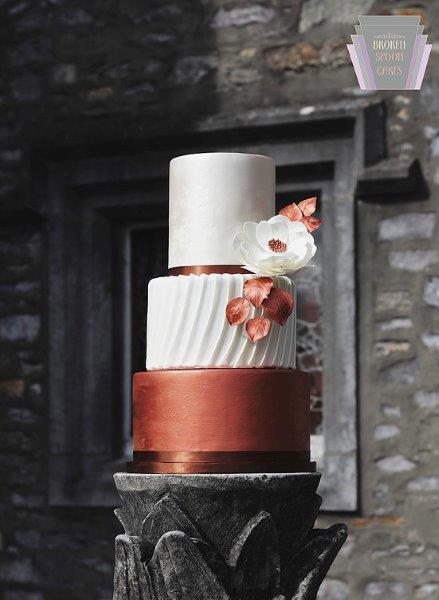 At Broken Spoon Cakes Tara aims to create cakes that are that little bit different and unique. Wedding cakes have a very long history and meaning for the wedding celebration so, why not have a centerpiece that will be remembered for all the right reasons. Tara is highly focused on details that are personal to you and aims for perfection with each creation, which is why a large part of the design would be handmade.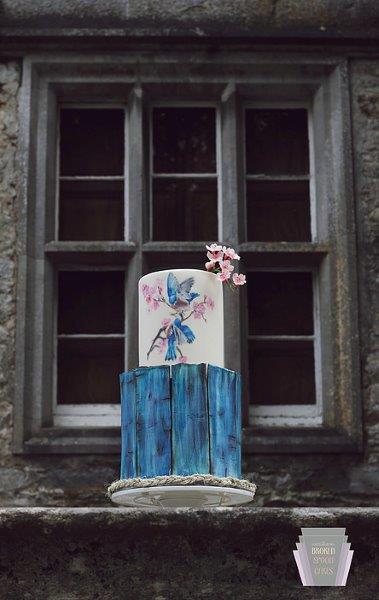 Tara endeavors to create as much of a design as possible from sugar including sugar flowers, sugar figures, cupcake toppers etc. Sugar flowers in particular are designed to resemble the real thing. We are currently in love with fondant aged wood effect that is hand painted and baked before becoming part of your cake design. It is a beautiful, versatile and dramatic effect that can be adapted to any colour scheme and theme.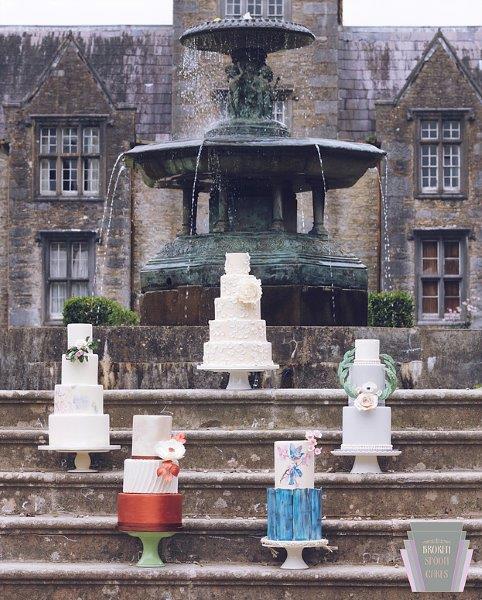 The inside of the cake is just as important to how a cake looks which is why we use quality ingredients. This is extremely important to Broken Spoon Cakes as, in addition to the cakes and cupcakes, we make our own chocolate ganache, curds, Italian meringue buttercreams, butterscotch, truffles and more. Because of the bespoke nature of our cakes, at Broken Spoon Cakes we only take on a very small number of wedding cakes per week allowing us to devote time and attention to each creation.
We are always inspired and always creating at Broken Spoon Cakes, which is one of the reasons, why our cakes are distinct and individual. We cannot wait to talk cake with you and would be honoured to be part of your very special day. So, let's get creating!