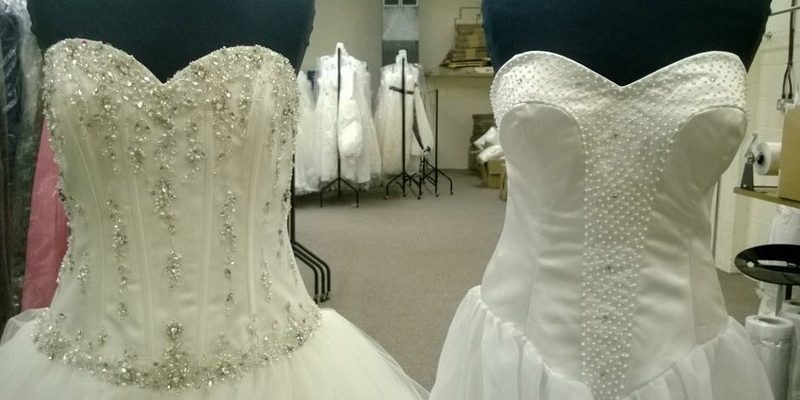 Buying a Wedding Dress Online Fails
Brides Beware: why buying a wedding dress online can be a BIG mistake….
Don't be fooled by pretty pictures of cheap wedding dresses online, they aren't always what they seem…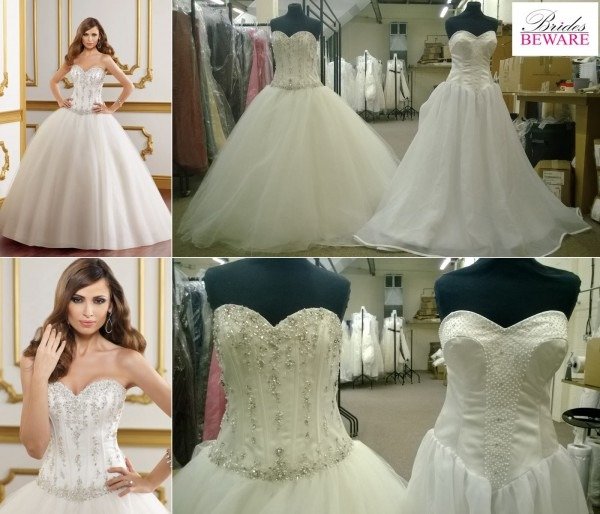 The bridal world has recently been inundated by an influx of discount wedding dresses available to buy online at jaw-dropping low prices and available to ship globally. Don't be fooled by these 'too good to be true' gowns, as more often than not they result in disappointment.
Here's why you shouldn't buy your wedding dress online
Wedding dress shops offer a bespoke service
Wedding dresses are tailor-made for every bride which is why they cost more than your average high street dress. Taking around nine months to carefully craft the perfect gown, your dress shop works with your body shape and will organize carefully timed fittings to make sure they take on board any changing features in the run up to your wedding day. If you buy your dress online you are giving up the opportunity to work one on one with dress experts who understand even the most minute details about the design.
Every body shape and size is different
Most women can agree that the same dress does not look great on everyone. Ordering something online without trying it on first means you aren't giving yourself the opportunity to see which elements of it work on your body, and which don't. Sizing of dresses also differs worthwhile, means that something which would normally be a size 12 in the UK, doesn't necessarily mean it is going to be a size 12 overseas. There's nothing worse than your dress arriving and you finding out it's the completely wrong shape and size for your figure.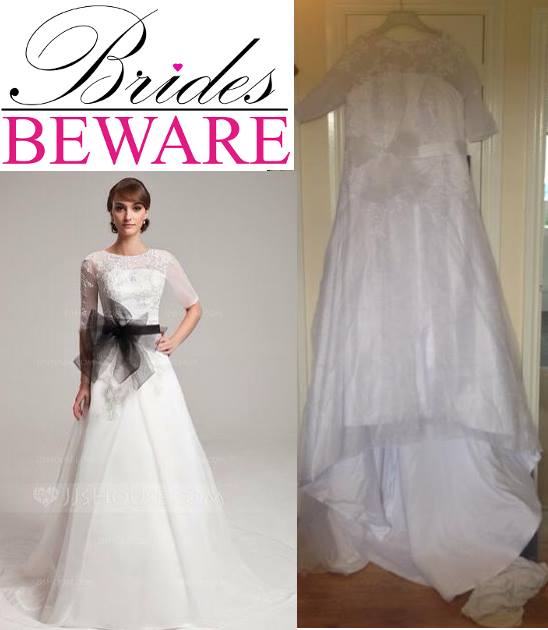 Pictures are deceptive
We live in a world of Photoshop, which means most sales images are colour corrected, smoothed out and altered to create the 'perfect' picture. Don't be fooled by the illusion of a stunning dress on a website. Until you see the opportunity to see that dress in person you really do have no idea what it's really going to look like.
Fabrics are unpredictable
Fabrics play a significant role when it comes to choosing the right dress. Many can look cheap in person, when in pictures they can appear elegant and classic. They also can differ in terms of give and stretch, making certain dresses more fitted than others. Fabrics like lace are particularly tricky, as its difficult to gauge lace patterns until you see them up close. Trust us, you don't want to look like a table cloth on your big day.

You aren't guaranteed your wedding dress will arrive
We've all been there. You order something online and it either never arrives or arrives too late. Wedding dresses bought online are no different. If you decide to buy from a website, you are taking the chance that your dress will turn up on time and that you will love it immediately. This is a dress you will wear once and it's a big risk to take for such an important day in your life.
Wedding dress shopping is a right of passage
Last, but certainly not least, wedding dress shopping is meant to be a right of passage for every bride. Its an emotional experience which adds to the excitement of the 'big day'! Buying your dress online means forgoing the opportunity to try on dresses with your friends and family, and finding that 'perfect fit'. Don't abandon the experience in favour of a cheap alternative- make the most of every fun aspect of wedding planning!
For more information search Brides Beware on Facebook, a group working to raise awareness of online companies selling cheap copied wedding gowns, prom & bridesmaids.