One thing that shouldn't be forgotten on your wedding day is an emergency survival kit, stocked with tools to fix everything from a torn dress to a blistered heel.
Fingers crossed its smooth sailing, but just in case you're covered for any spilled drinks, accidents and beauty meltdowns!
We spoke to Sasha Treanor, a renowned wedding photographer based in Co. Armagh.
Sasha has developed her own emergency wedding survival kit, after discovering first-hand the inevitable issues brides face on their big day.
When you book Sasha, you can avail of this fun and practical bag of tricks, helping ease your wedding worries, knowing everything is covered from your photography to paracetamol.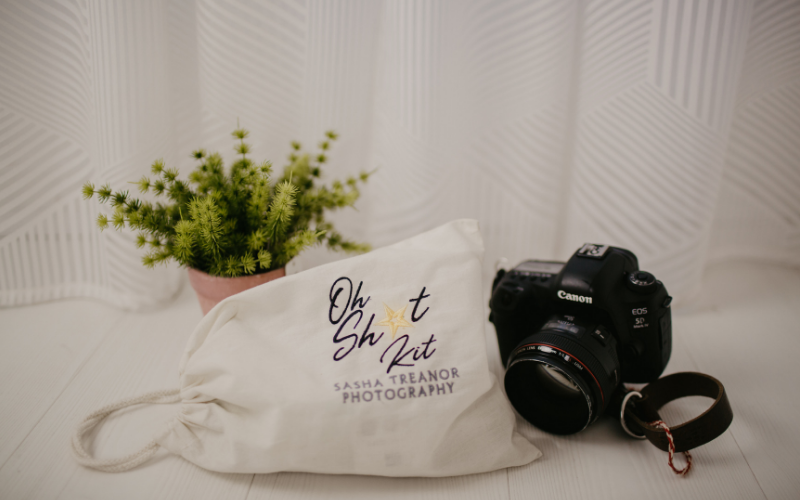 'My experience as a wedding photographer has taught me to expect the unexpected when it comes to weddings and this little bag of tricks will have your back through most of the unexpected, or at least ones I've encountered.'
One of the most used items in Sasha's kit are the Safety Pins; for anything and everything, more commonly used to secure loose buttonholes or adjust a bridesmaid's cleavage.
Another well used item is her crotchet hook. These are a lifesaver for bridal prep, with all those buttons along the back of dresses it can take a long time to secure, anything that can help get your dress on in the least amount of fuss is a win!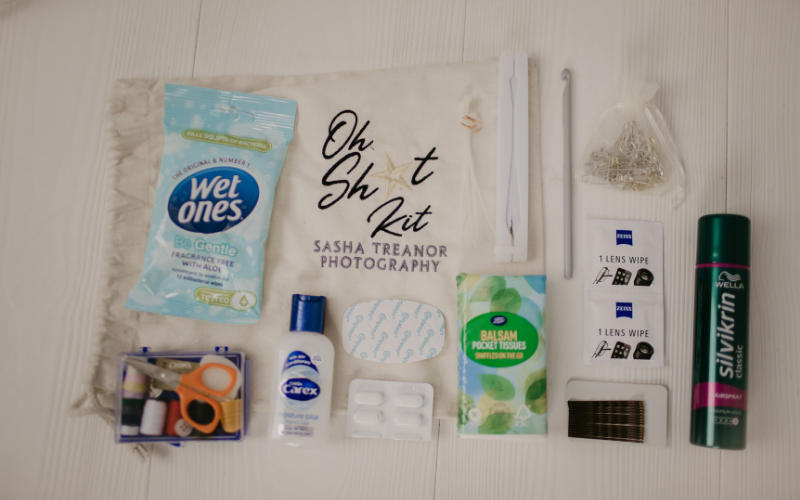 'My top tip for your day is not to forget a trusty bag of tricks to look after yourself and your bridal party as well as your guests. And if you don't have time to do that any supplier who's been at their fair share of weddings will have seen it all before and can hopefully lend a hand, so do not panic!'
Summary List:
~ 

Blister Patches

~ 

Tissues

~ 

Paracetamol

~ 

Hand Sanitizer

~ 

Safety Pins

~ 

Sewing Kit

~ 

Wet Wipes

~ 

Lens Wipes

~ 

Bobby Pins

~ 

Hairspray

~ 

Crotchet Hook

~ 

Cable Ties

~ 

Chewing Gum
For more information on Sasha and how to get in contact with her, please click here.