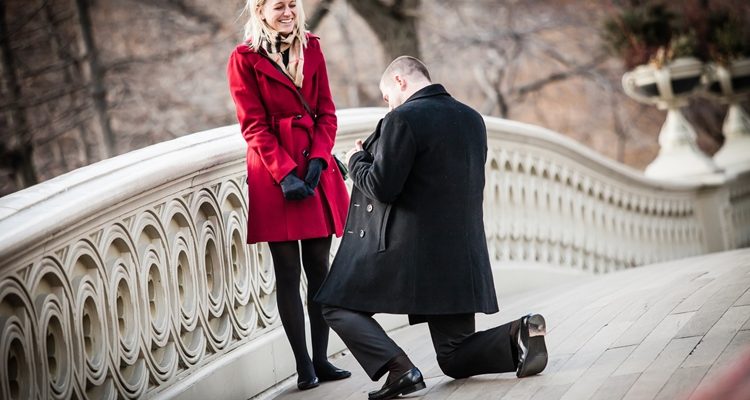 Christmas Eve is the most popular day of the year to propose!
According to a new survey, winter is when marriage proposals reach their peak with Christmas Eve the preferred day to propose on.
Ladies, abandon thoughts of unwrapping a diamond ring under the tree on Christmas Day this year as its the day before you should be keeping your eye on. UK-based company ChilliSauce.co.uk quizzed over 10,000 people as to their proposal plans and the resounding agreement was to pop the question on Christmas Eve.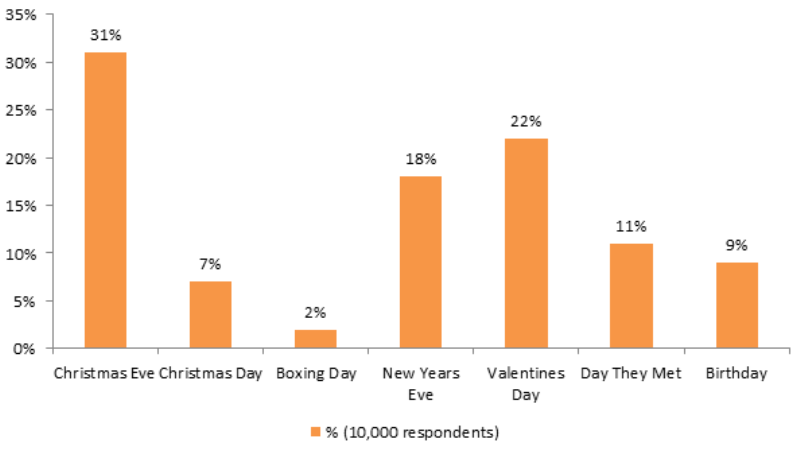 31% agreed that proposals should come the day before Christmas, with only 7% implying they were going to propose the day of. Meanwhile Valentine's Day still proved a popular day to pop the question with 22% of people surveyed agreeing the Day of Love was most appropriate.
It really does come as no surprise that this festive period is the preferred proposal season as the majority of people are on holiday and in a jolly state of mind. It is expected that 40% of all marriage proposals this year will take place over the next month meaning jewelers better be ready to act on the increased demand for engagement bling!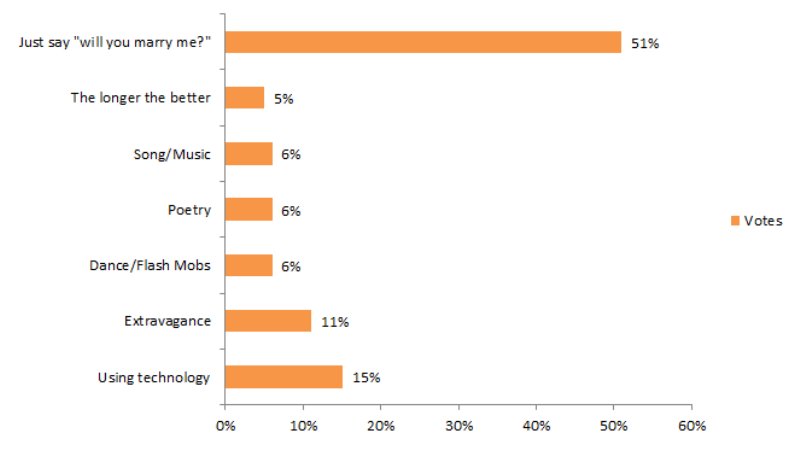 Women surveyed were also asked what they thought was the best way to propose, with over HALF declaring that simply asking the question was all they wanted. Lads, take note. If you've got an extravagant proposal planned featuring flash mobs/Shakespearean poetry, we suggest you revise your method and simply get to the point.
Though that said, the majority of Irish women surveyed apparently wanted poetry involved in their marriage proposal. Who knew?
Men were then asked what their reaction would be if their girlfriend proposed with 65% admitting they would say NO if she popped the question. It appears this age-old tradition is still firmly in place with boys wanting to lead the way to the wedding, and its a good thing too as 79% of women said they wouldn't dream of doing it.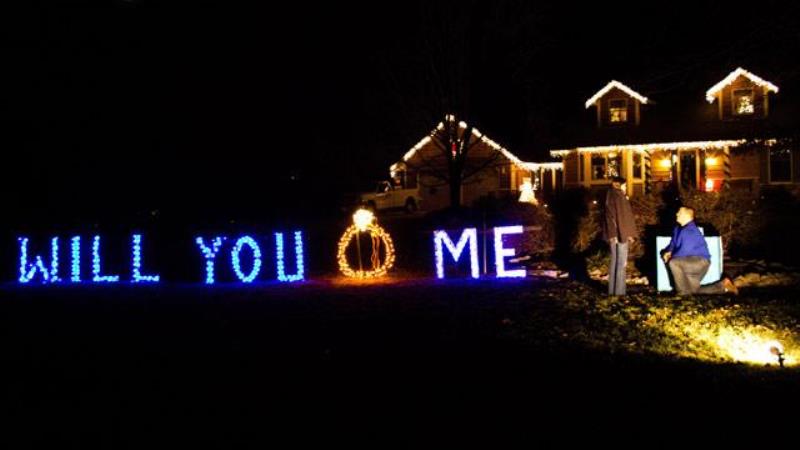 Whatever way you chose to propose, and whoever plans to do it, remember that it takes a lot of courage to get down on one knee and ask someone to spend the rest of their life with you. If it's not how you dreamed of it being it really doesn't matter because its the act itself that counts.
And ladies who were expecting a little red box under the tree Christmas morning… Keep an eye out for it the night before instead.