Colourful rainbow wedding inspiration
No matter what the season (or the weather), a rainbow wedding is guaranteed to brighten up even the dullest of days.
As a bride-to-be, one of the hardest choices you'll have to make is the colour of dress to wear.  Then you need to colour co-ordinate the bridesmaid dresses, bouquet and wedding flowers, cake and of course room dressing.
It's all a bit of headache. So image the joy if you didn't need to choose just one colour.
How about if you could use EVERY colour under the sun and still have a fabulously co-ordinated wedding?
Well you can with a magical rainbow wedding!
Rainbow themed weddings are our latest wedding crush and this wedding trend is really easy to pull off as you mix and match all the colours you love.
Keep colours bright and bold for the perfect results.
Wedding dress
Have fun with colourful layers – tulle and organza work best.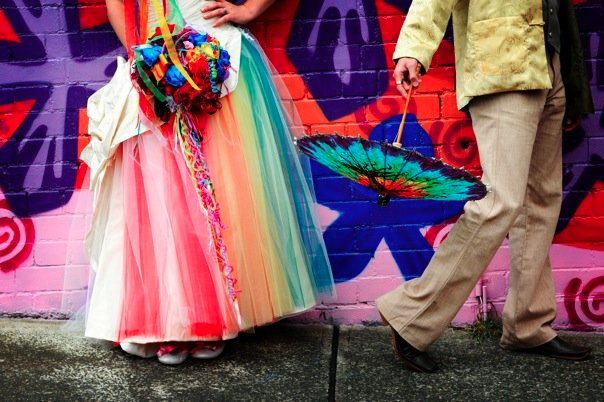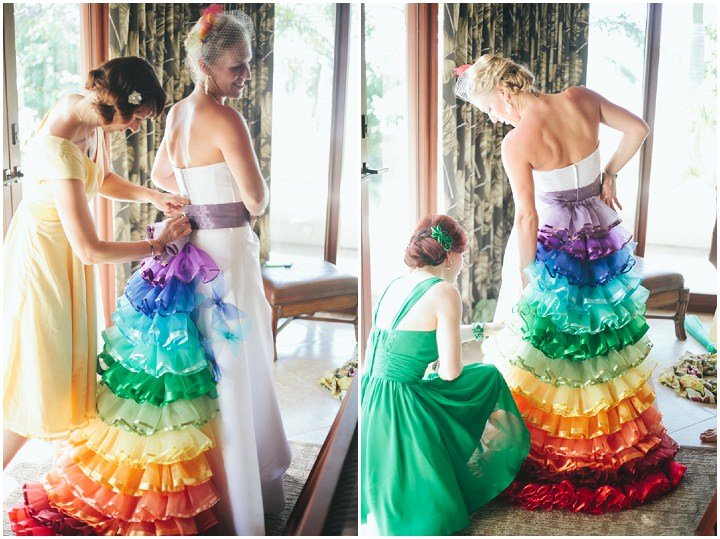 Bridesmaids and flowergirls
Mix and match your bridesmaid dresses colours, styles and even hem lengths for a really fun wedding party look.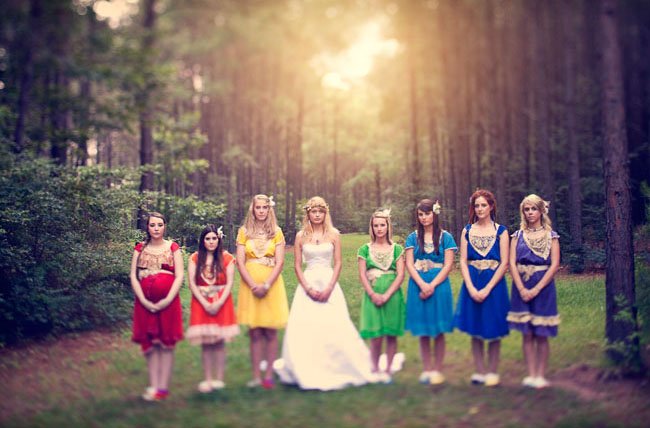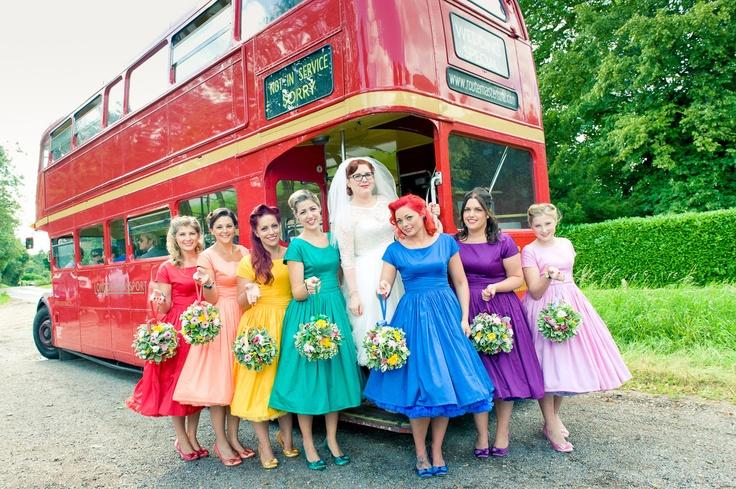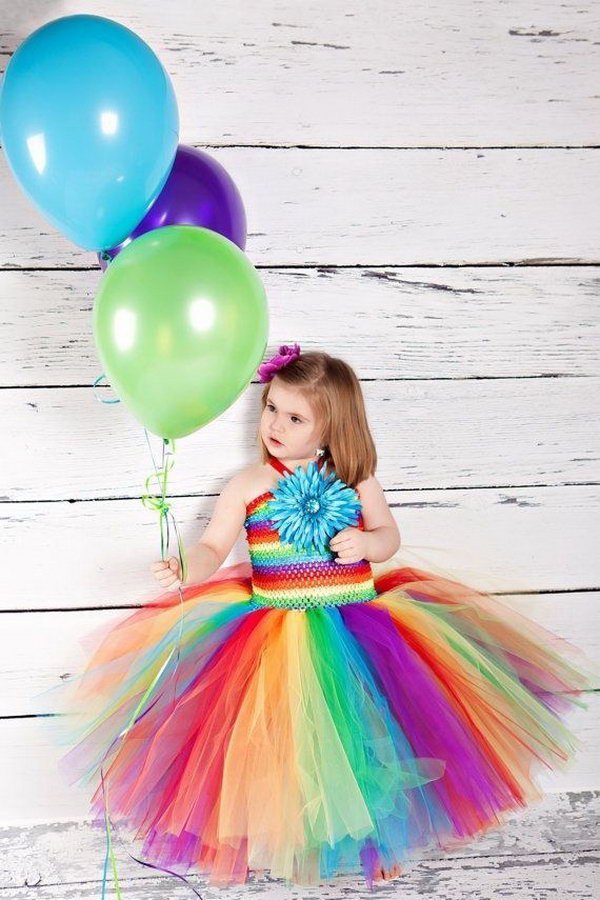 Hair & accessories
Seriously, who thought mlti-coloured hair could even look so pretty?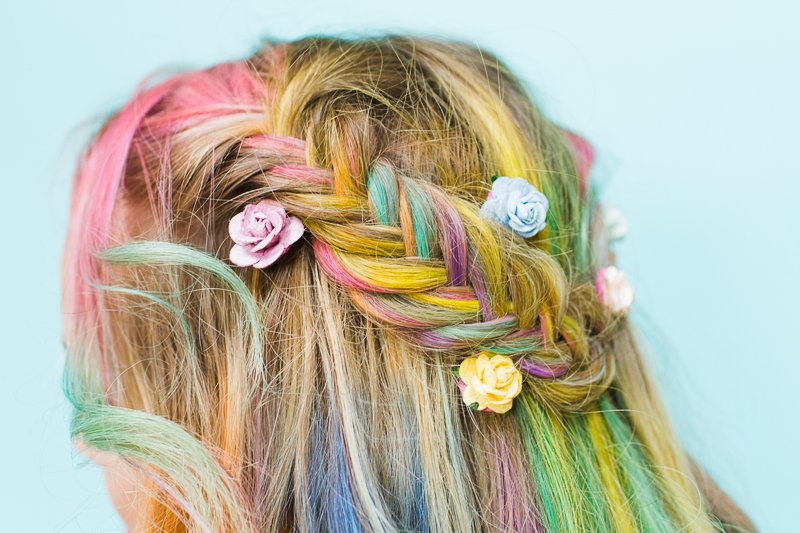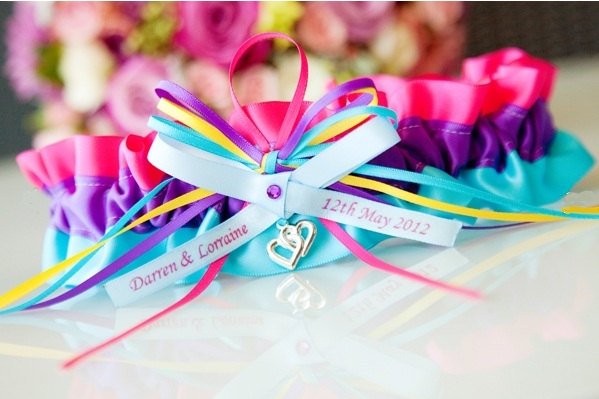 Room decor
This is where things get really fun as you go crazy with colour! Ribbons are a huge wedding trend right now and look great running along tables or hanging from chairs and balloons. Bunting and origami in shades that pop will brighten up even the dullest of reception  rooms.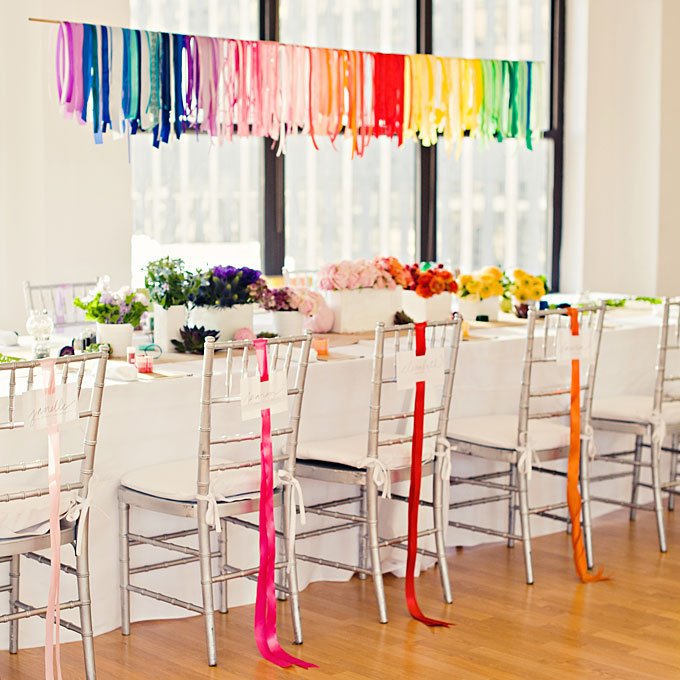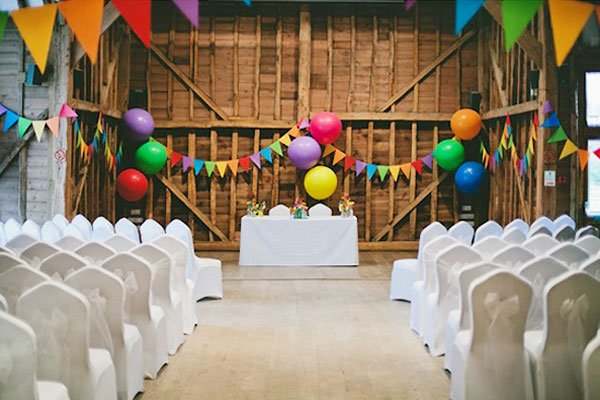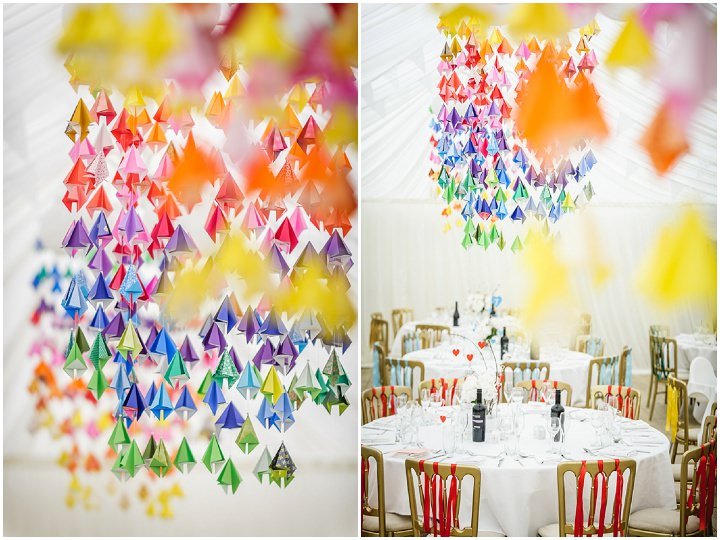 Feature Wall
Because every wedding needs one…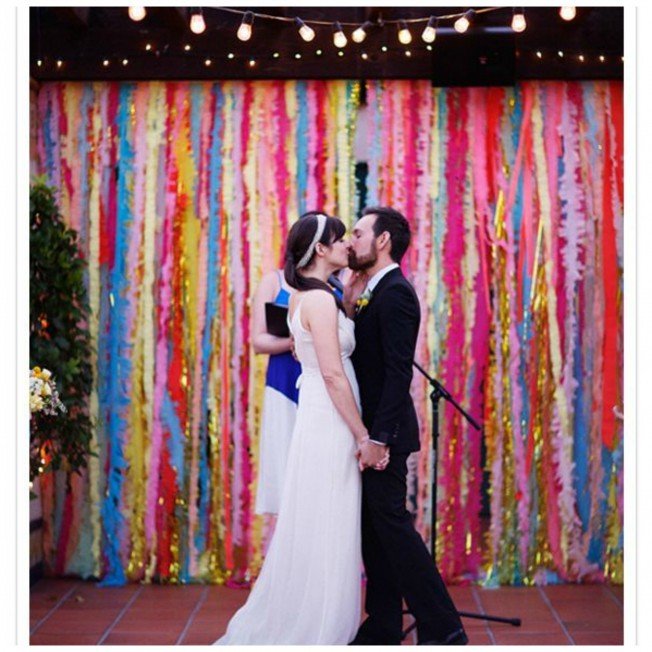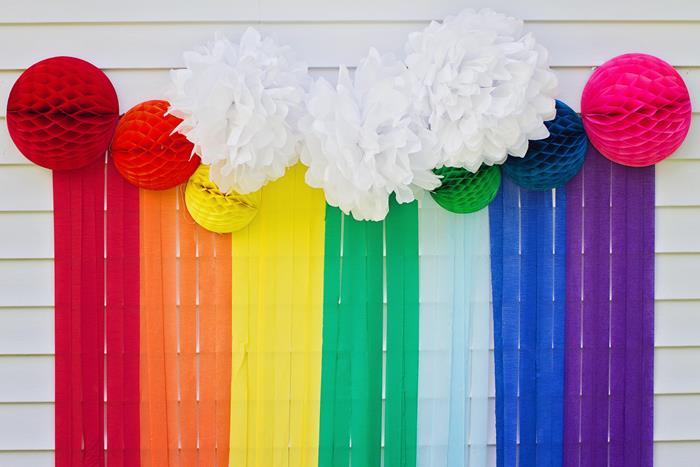 Lighting & details 
Simple DIY ideas that look great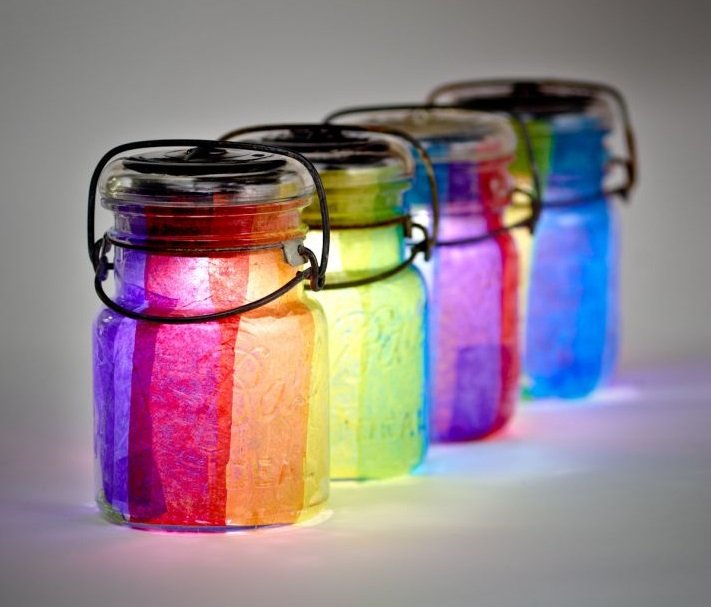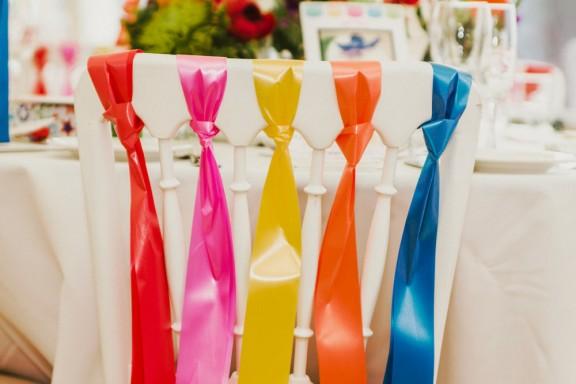 Wedding cake
Oh my, these are possibly the prettiest wedding cakes we have ever seen.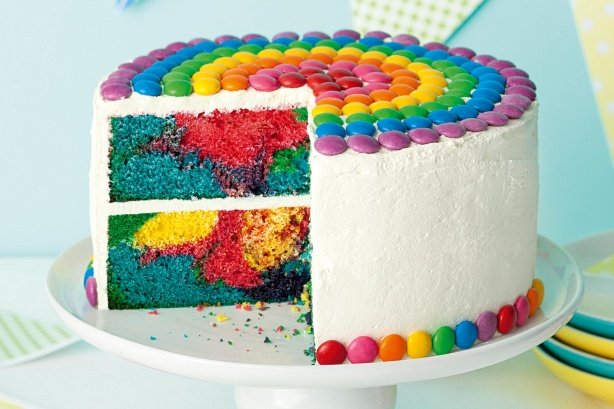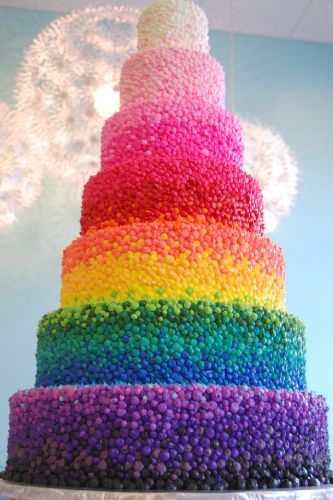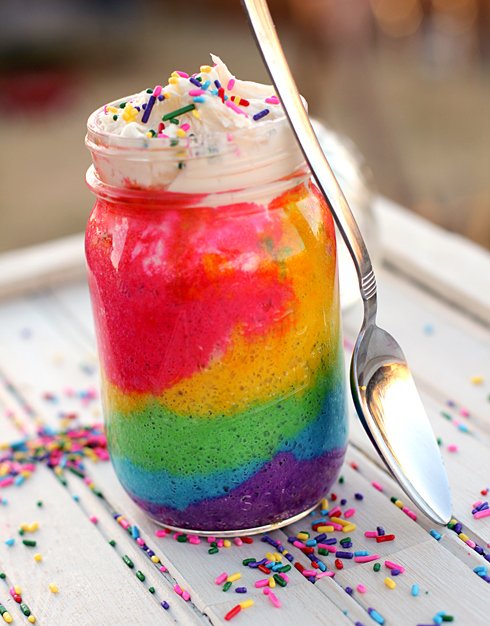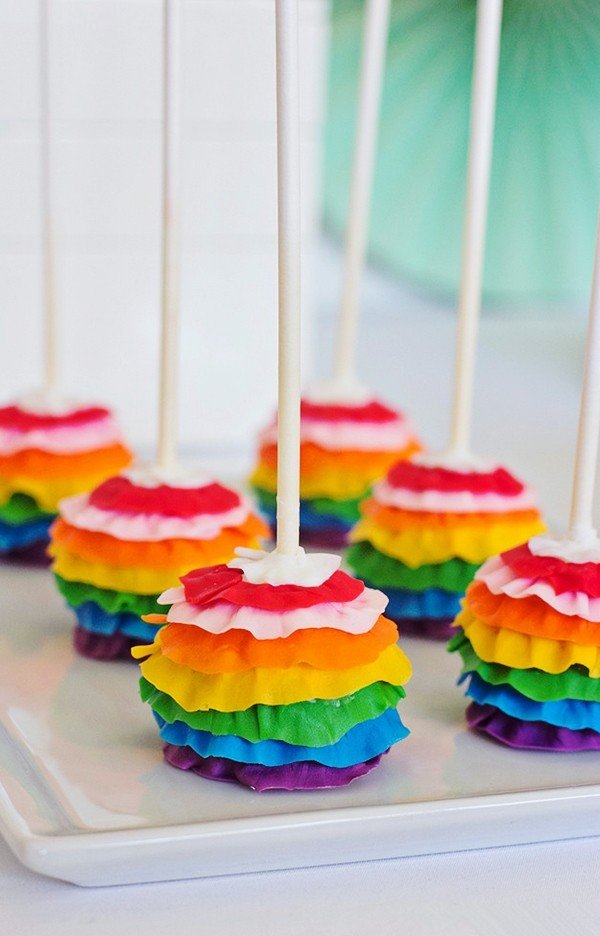 Bridal bouquet
Colorful flowers – some real, some not, but who really cares because they all look so darn preeeeety!!