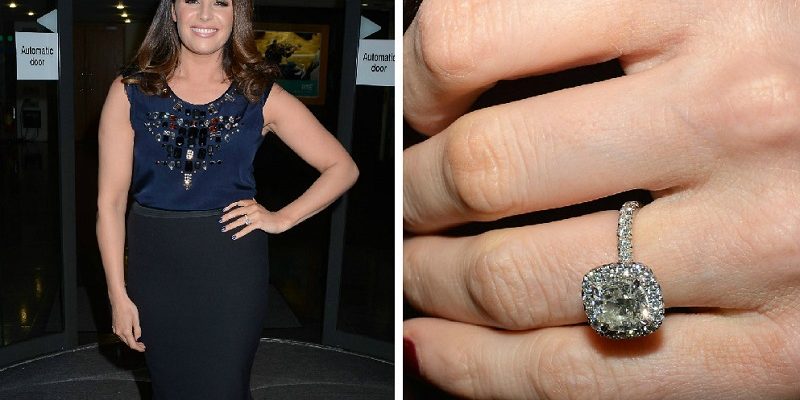 Congrats! Lisa Cannon announces her engagement
Xpose presenter Lisa Cannon announces her engagement, following rugby player Richard Keatley's romantic Parisian proposal six weeks ago…
Keatley got down on one knee in the French capital at the end of October. He took her to the famous gardens of the Palais Royale, where he had arranged for a busker to play an acoustic version of the Snow Patrol song, "Just Say Yes" – which Lisa did.
"We had an audience because all these passers-by had gathered and they started clapping. It couldn't have been more romantic," Lisa told the Herald.
"It was also very emotional and definitely the happiest day of my life so far. It was the perfect proposal and I have been beaming from ear to ear ever since."
Apparently the presenter couldn't stop smiling as she announced her happy new- n'awww.
The 30-year-old admitted that she kept the engagement a secret for six weeks in order to enjoy the time privately. She said:
  "I just wanted to enjoy this special personal time with my family and very close friends first. I've been on cloud 9 for the last six weeks and am just so happy and thrilled that its happened, I just felt now was the right time to let everyone else know too so we can all celebrate and share this joyous news at Christmas time."
It also gave Richard time to have Lisa's late mother's art deco engagement ring from 1972, redesigned in New York, so he could re-propose again this weekend at home in County Wexford.
There must be something in the water over at those TV3 studios, as fellow Xpose star Glenda Gilson was also spotted wearing an engagement ring last week.
Featured Image courtesy of evoke.ie