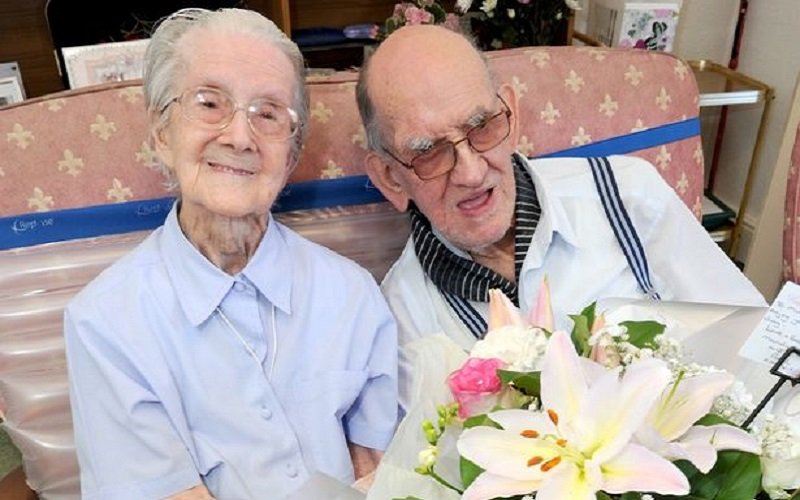 Couple celebrate 75th anniversary despite having same row 4,000 times
Despite decades of arguing about the same thing, this couple have just celebrated their 75th anniversary
Fred and Marjorie Mawby have been married for an incredible 75 years despite arguing about the same thing approximately 4,000 times. The cause of all their tiffs leads back to one thing; money.
Fred and Marjorie, both 95 and from the East Midlands, were married on March 29th 1941 and have had the same disagreement about money on average once a week since then, with each thinking the other spends too much of it.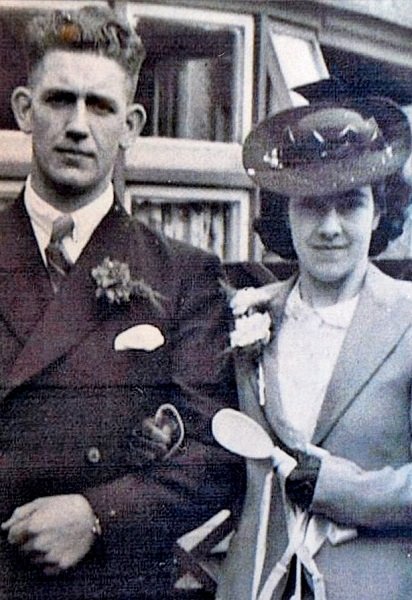 The couple met in 1938 when they went on a blind date, a friend of Fred's was taking Marjorie's sister out on a date and asked if Fred wanted to come too. The pair went on to marry and have four daughters together.
Fred told the Mirror:
We've had the same argument about the cost of living and providing for the family a lot over the years – at least once a week.

I wasn't able to go for a drink or have a smoke because I had to use all my wages to provide for my wife and daughters, and Marjorie loved to spend our money out shopping.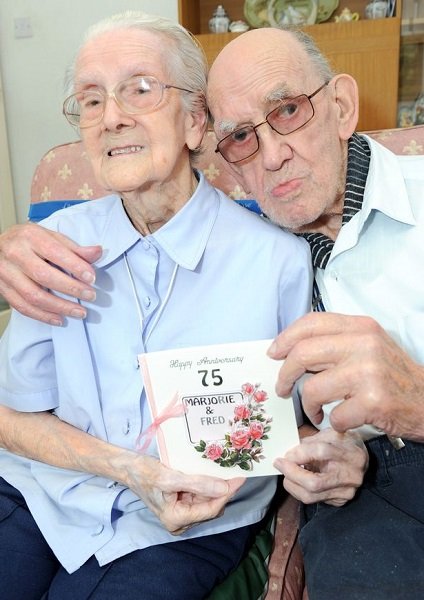 Marjorie and Fred are not the only couple not to see eye-to-eye about money. According to a study published by Science of People, money ranks among the top five issues married couple disagree on:
Top 5 Issues Couples Fight About
Free Time
Money
Housework
Physical intimacy
Extended family
Marriage and Family counsellor Dr. John Gottman told Science of People 69% of marriage conflicts are never solved. Can you relate to any of the bickering in the hilarious clip below?
Featured image: www.mirror.co.uk