Concert goers may not be the only ones getting engaged at an Adele gig- rumour has it she is too!
Since her world tour kicked off in Belfast on February 29th, Adele is getting a reputation for bringing loved up couples together. In Belfast she invited one superfan to propose to her boyfriend live on-stage, and now she has gone and done it again with another couple popping the question in the crowd.
Last night in London's O2 arena, Adele was partway through her hit single 'Make You Feel My Love' when she noticed two of her visitors had gotten engaged. She called out: "Did you just get engaged?" and when she received a positive response she immediately invited them to come up on stage with her.

She gushed further: "That was one of the most beautiful things I've ever witnessed at one of my shows!" The pair joined her centre-stage as she hugged and congratulated them. Emotions ran high as you can imagine.
This new proposal comes whilst it has been rumoured that Adele herself has decided to tie the knot. While she has been quoted previously that she doesn't see a need to get married, her views may have changed as she was spotted wearing two sparkling rings at her latest gig.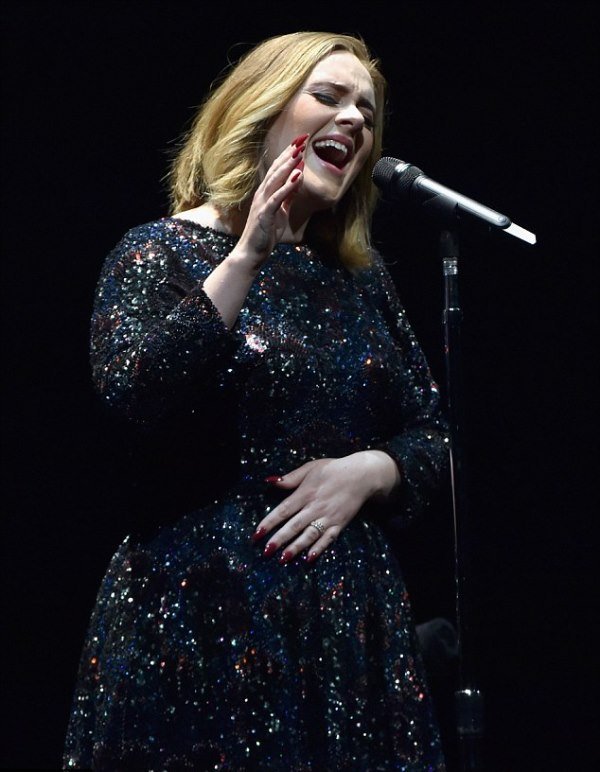 An unnamed source revealed to the Daily Mail that Adele's beau Simon Konecki popped the question over Christmas and she only recently let the news slip backstage before one of her international gigs.
Apparently the proposal wasn't glam at all, but if it were over-the-top it just wouldn't be Adele, would it?
The big question is, if Adele gets married who on earth would she have to sing at her wedding?! No one beats her for romantic, tear-jerking ballads!
Video Credit: John Clover via YouTube