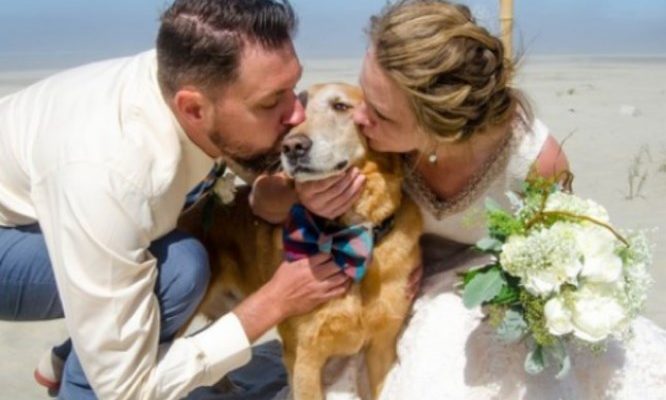 Couple plan wedding around their dying dog
Grab the tissues, because the story of one American couple planning their wedding around their dying dog is guaranteed to have you weeping in no time.
When Cassidy Williams, 29, found out her five-year-old pup Dood was terminally diagnosed with bone cancer, she decided she couldn't walk down the aisle without him. She was due to wed fiancee Matthijs Reinders in Manzanita, a town by the coast in Oregan, but lived with Dood in Utah- a 12 hour drive away. Dood was meant to be staying with friends while the couple were off getting hitched, but his horrible diagnosis meant Cassidy wanted to spend as much time with him as possible before the inevitable happened.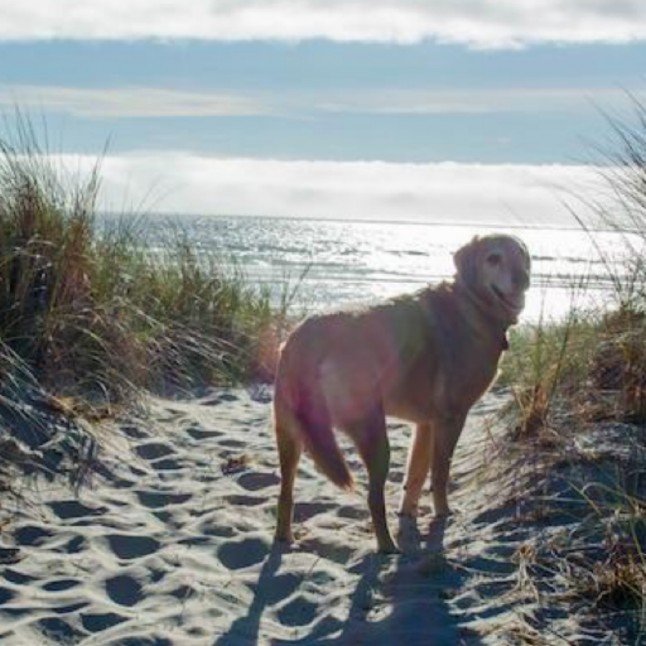 In a story that perfectly demonstrates the bond between human and animal, Cassidy's father cancelled his pre-booked flight to Oregan for the wedding and instead drove the 12-hour journey with Dood by his side.
When the pooch arrived at the coast, he experienced what would be a once-in-a-lifetime adventure when he frolicked in the shore for the very first time. Once playtime was over, he helped the couple get down to business by becoming ring-bearer for the wedding and performing a role they would remember forever.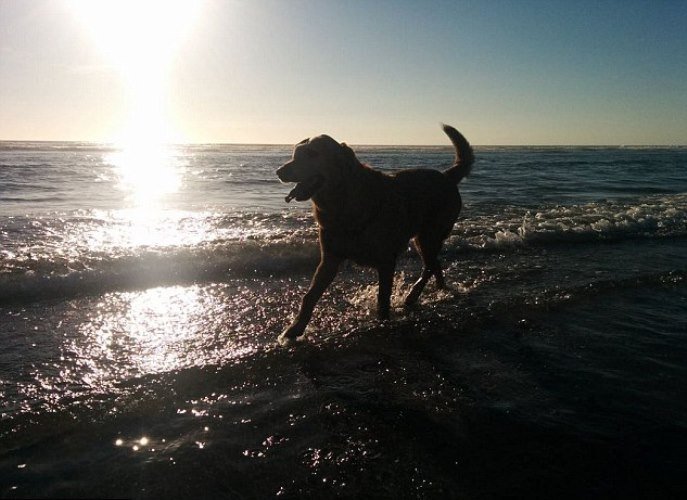 Photographer for the couple, Natayla Jenney, said that her brief was to focus more on Dood and his experience on the big day than on the newlyweds themselves and so she managed to capture so many dramatic moments in what would become the lasting memories of Dood for Cassidy.
Changing wedding plans for anyone is a big undertaking, but we can't help but shed a tear at Cassidy's devotion to her precious pup.