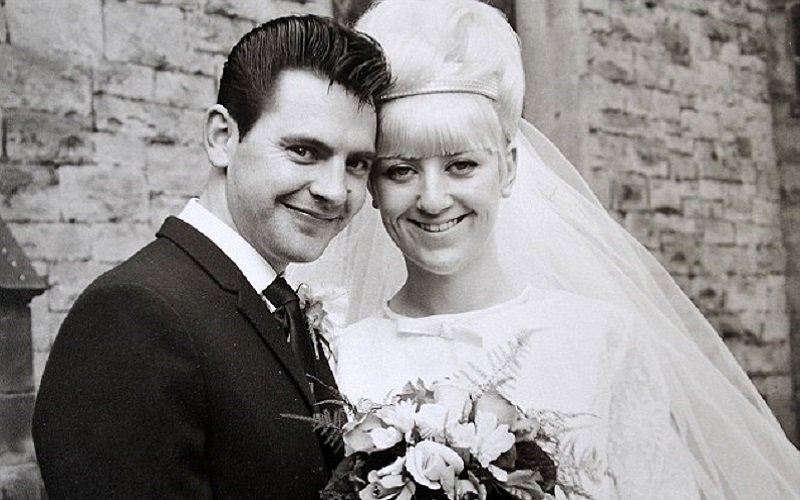 Couple wear wedding clothes to celebrate 50th anniversary
A couple from Staffordshire wore the same clothes they got married in on their golden wedding anniversary.
50 years on from their wedding day Carole- Ann and Jim Stanfield celebrated a long and happy marriage wearing the same clothes they wore on their wedding day.
When granddaughter Hayley came to visit she explored the loft in search of family photographs and came across the outfits. Although the happy couple were reluctant to try their wedding attire on, Hayley begged and they finally relented.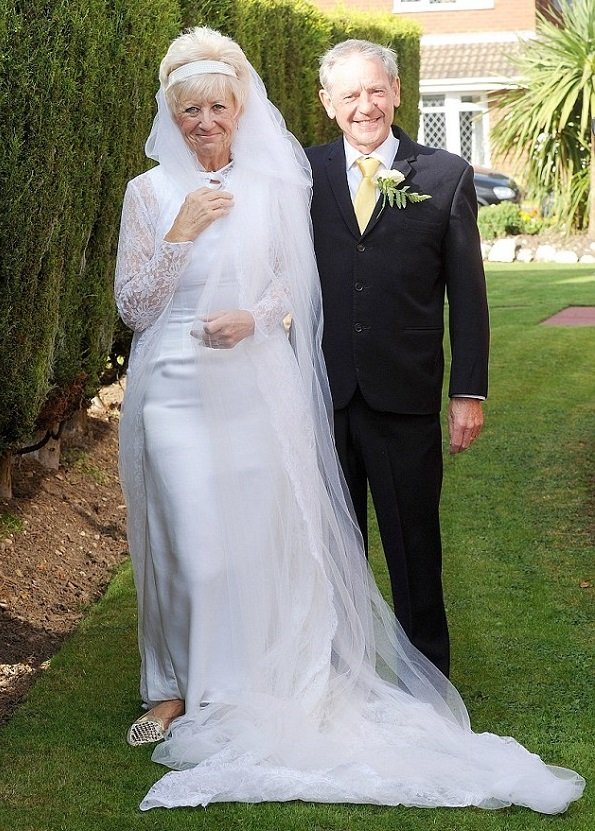 Everyone was shocked to find that they still fitted and Hayley persuaded her grandparent to throw a party to celebrate their anniversary wearing the garments.
Speaking to the telegraph Carole- Anne said,
A lot of people knew we were going to wear them, but they were still stunned to see us in them.
The duo had last worn their outfits on their wedding day, October 1st 1966.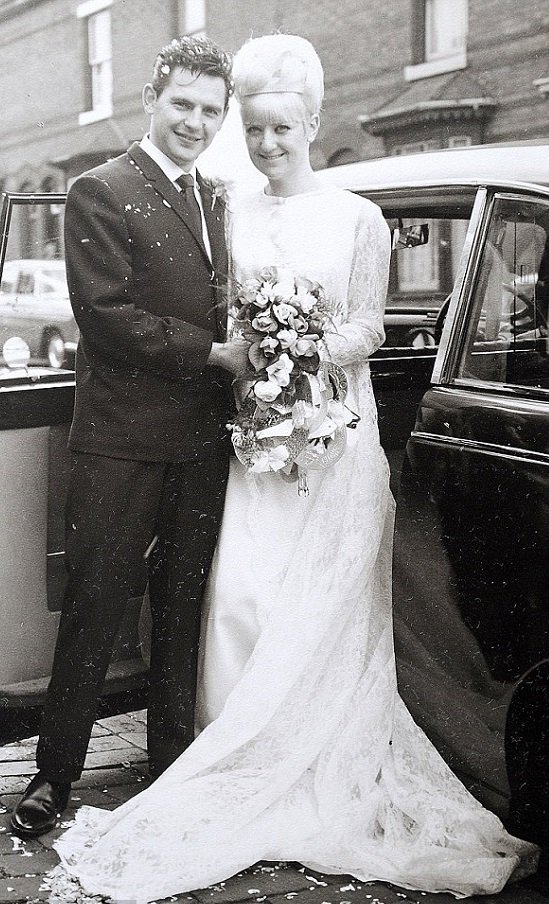 Speaking of the key to a happy marriage Carole- Anne said,
Jim loved my big blonde hair, and I loved his humour – he is such a comedian and always makes me laugh. I think that's the key, we have very different interests and hobbies, but the laughter is what keeps us strong.
Featured image-Daily Mail