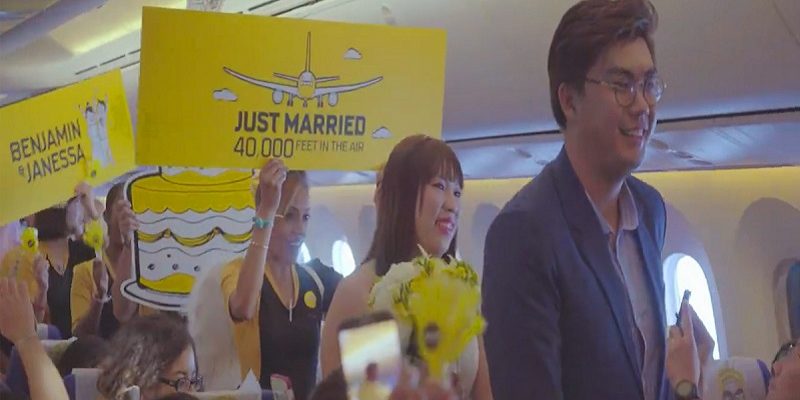 Couple wed on a plane moments after mid-flight proposal
A couple married 40,000ft in the air aboard a passenger jet following a mid-flight proposal
When Janessa Li described her partner Benjamin Lee as "the most unromantic man in Singapore", following a very unromantic proposal he decided to take matters into his own hands and show Janessa just how romantic he could be and how much she meant to him.
Benjamin proposed for the second time aboard a five-hour flight from Singapore to Perth, a proposal which was swiftly followed by a wedding organised with the help of Scoot Airlines.
The inflight wedding was the result of a search by the budget airline to find 'the most unromantic person in Singapore', and the crew helped Benjamin to pull off the stunt.
At the beginning of the flight the groom dropped to one knee and asked his girlfriend to marry him. Janessa made her way to the back of the aeroplane to change into her wedding dress while the crew arranged flowers in the overhead lockers.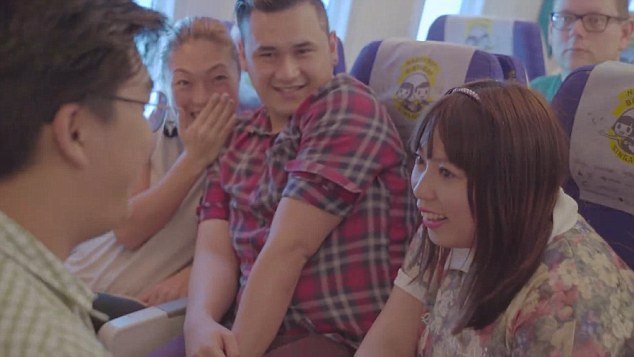 Next the couple made their way up the aircraft aisle followed by hostess 'bridesmaids' carrying Just Married signs. The crew filmed the ceremony and the passengers can be seen cheering as the couple say 'I do'.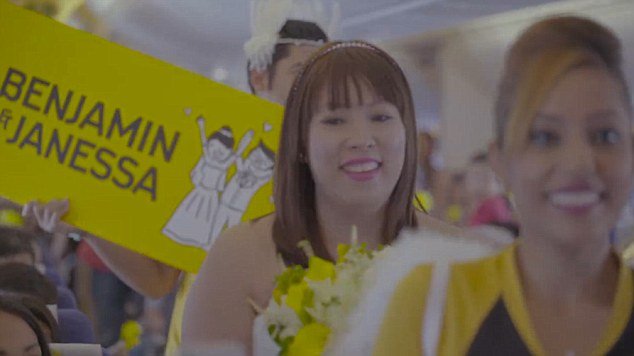 We're guessing Janessa probably wouldn't describe Benjamin as Singapore's most unromantic man anymore!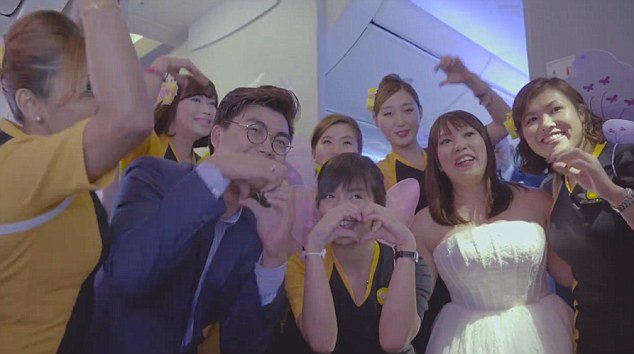 Featured image: news.asiaone.com