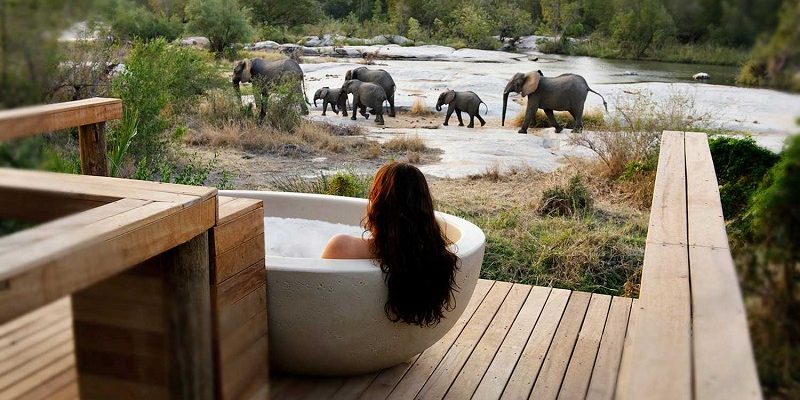 A dream wedding and safari honeymoon in South Africa
Luxury wedding accommodation options in South Africa are endless, with destinations, venues and safari honeymoon packages to suit every taste and budget.
Johannesburg, more commonly known as Jo'burg or Jozi is a rapidly changing city. After years of decline this burgeoning city is now looking confidently towards the future and eager to please!
The city offers wedding accommodation in luxury hotels that make an excellent base from which to start your South African wedding and safari honeymoon journey.
A romantic wedding at Four Seasons The Westcliff
Perched on an elevated hillside location, floating above the city's vast green canopy of trees, The Westcliff (now a Four Seasons) has been reborn following an extensive redevelopment including a complete redecoration of all 117 guest rooms, suites and public space plus the addition of new contemporary restaurants, lounges and a newly-built Spa complex.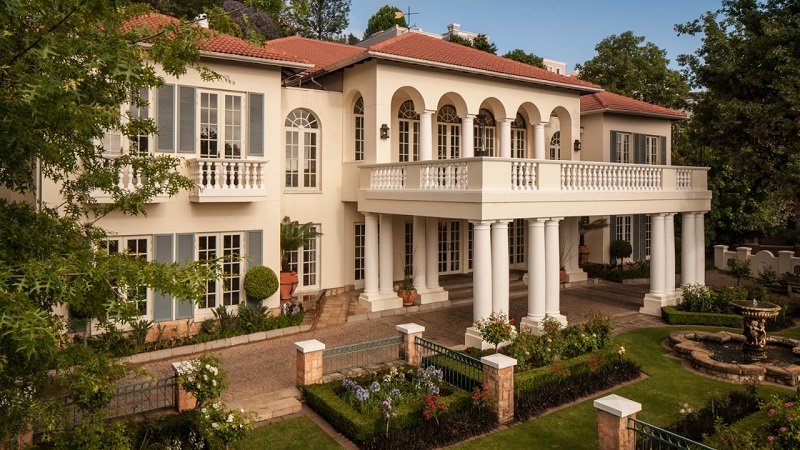 Created from the ground up to the exacting standards of Four Seasons worldwide, the Spa encompasses nine treatment rooms and men's and women's facilities including ice fountains, saunas, steam rooms and two outdoor pools. Four Seasons Hotel The Westcliff also offers an array of indoor and outdoor spaces suited to everything from an intimate family affair to a lavish society wedding.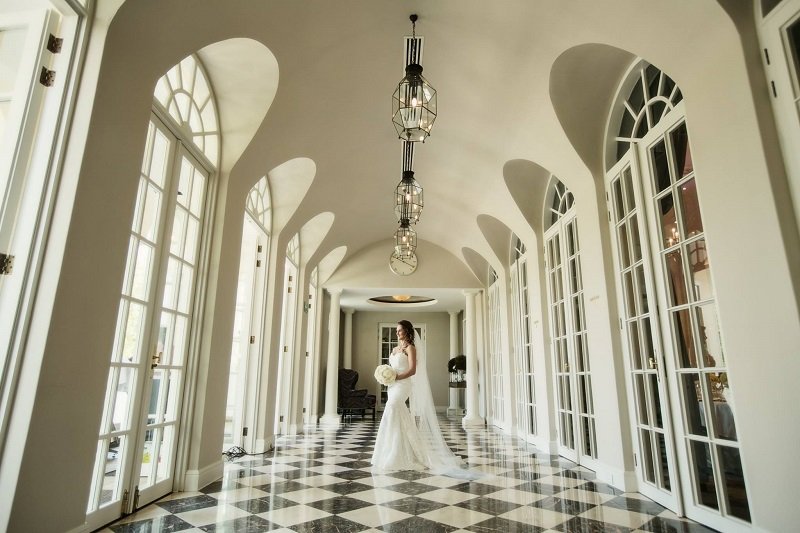 Four Seasons wedding experts work with each couple to create their dream wedding and with the utmost attention to every detail, brides, grooms and their families and friends can relax and enjoy the event knowing everything is absolutely perfect. Meeting planners can also count on expert assistance and state-of-the-art facilities, including naturally-lit event spaces, highlighted by the 615 square metre (6,620 square foot) Arcadia Ballroom.  With panoramic views and its own terrace, the room is spectacular and features a pre-function space. The Royal Suite covers more than 2,000 square feet across three floors — more than enough room for couples who want to spread out and relax. Guests enter through a private elevator and can relax in the study or lounge, grab a snack or meal in the dining room and work out in the gym.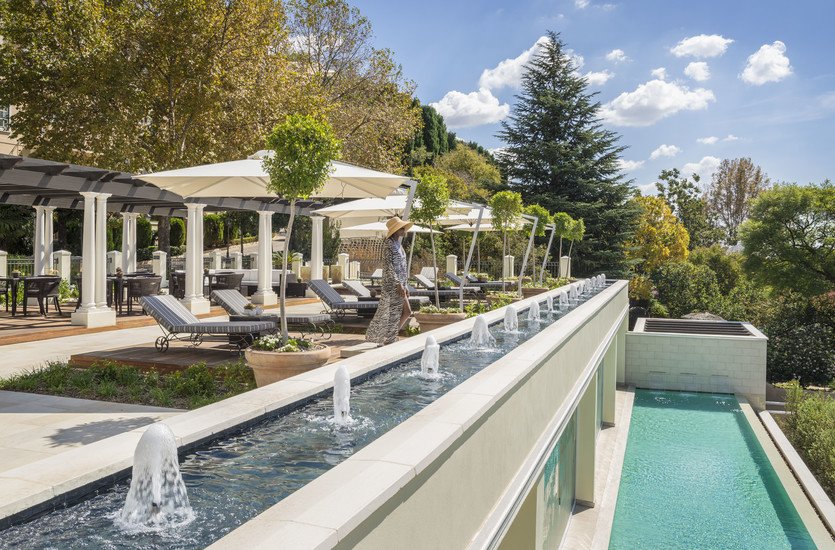 Jo'berg City sight's
With just 48 hours in "Jozi", I found so much to see and do. Many areas were regenerated for the 2010 World Cup, but there are still some dodgy suburbs on the northern edge of the Central Business District (CBD); avoid casual exploration of Hillbrow, Berea and Joubert Park.  Up on a hill overlooking the CBD is Constitution Hill. The original building here referred to as the "Fort", functioned mainly as a prison. It was notorious for the harsh treatment of prisoners incarcerated for disobeying first Colonial, and then Apartheid laws. In 1987, it stopped functioning as a prison and fell into a state of neglect until the mid-90's, when it was chosen as the site for the Constitutional Court.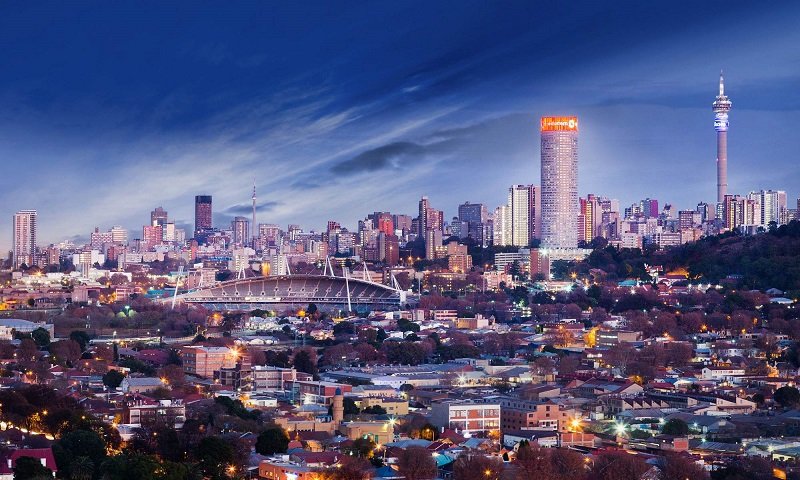 Johannesburg's Apartheid Museum is a must-see destination for local and foreign tourists. Beautifully designed and carefully curated, a number of exhibitions lead the visitor through the harrowing story of Apartheid and those who fought so bravely for its demise.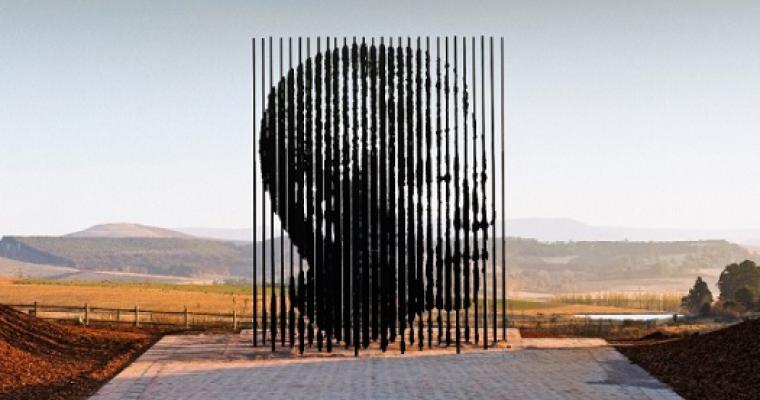 In nearby Soweto the Hector Pieterson Memorial and Museum was erected as a memorial to a 12 year old child, who is believed to have been the second school pupil shot by police but the first fatality during the Soweto Student Uprising in June 1976. The Carlton Centre – the tallest building in Africa has an observation deck on the 50th floor offering a 360-degree view of the city.
Wilro Tours offer excursions around the city & nearby Pretoria.
Heavenly Safari Honeymoon in the Bush
When it comes to honeymoons in South Africa, one of the most popular to choose from is in the bush. There's barely a corner of the country that doesn't have a wildlife or nature reserve, be it a national park or a privately owned game farm.
The world-famous Kruger National Park straddles two provinces. The southern and northern sections, in Mpumalanga and Limpopo respectively, are quite different in ambience. The south is busier with more facilities, the north more remote with some species of game not found in the south.
In addition to South African National Parks-operated rest camps, both sections have privately run lodges where the standards are more superior. On the borders of the Kruger are two reserves noted for a clutch of upmarket lodges, namely the Sabi Sand Reserve in Mpumalanga and the Timbavati Private Nature Reserve in Limpopo. Renowned names such as Londolozi, Mala Mala, Sabi Sabi and Ulusaba among others are synonymous with these reserves.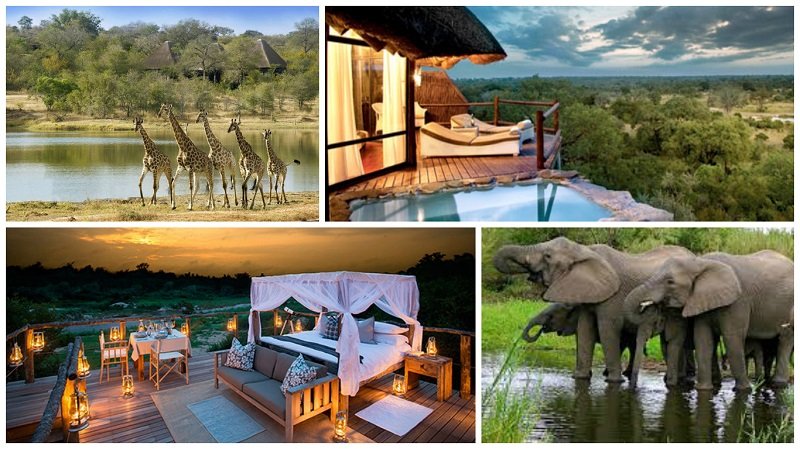 In general, all bush areas in the country are year-round destinations. Winter months (May to August) are often a better time to venture out as the sparser vegetation makes it easier to view game, the temperatures are milder and the lack of rain in most parts of the country reduces the occurrence of malaria.
Getting There:
Turkish airlines fly daily from Dublin to Johannesburg via Istanbul. Their business class service is by far the most impressive of the Middle Eastern carriers departing Ireland. Rather than just serving a "restaurant service", "Flying Chefs" make you feel like a star with "Turkish Hospitality" above the clouds. In fact all business class meals are served in porcelain dishes on flights. For great fares visit www.turkishairlines.com
Author Robert Walshe is a travel broadcaster with Q Radio
Feature image: Londolozi Game Reserve