Emirati Royal wedding is simply breathtaking
Zoomarts
We bet you've never seen a wedding like THIS before, the Emirati royal wedding is a wedding planner's dream…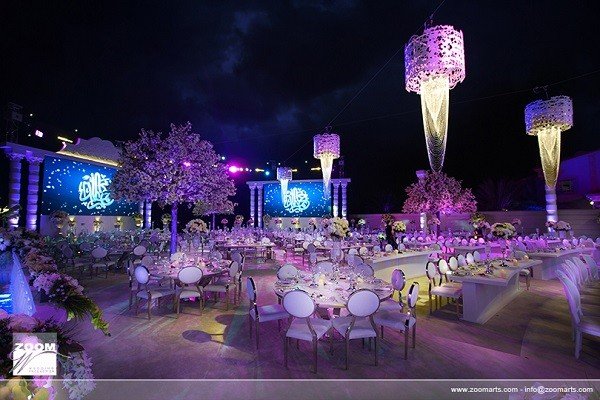 The stunning Emirati Royal wedding is an amazing spectacle of light and incredible wedding design  with elaborate wedding flowers, seating and chandeliers all with a fantasy wedding theme.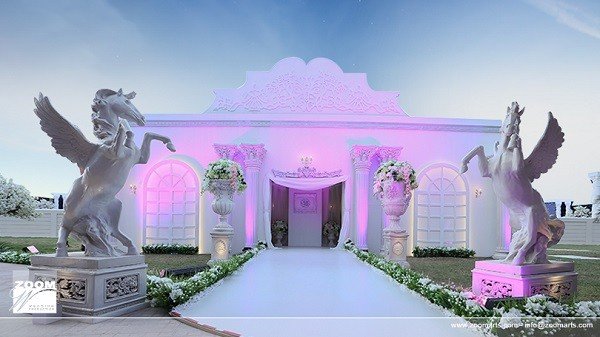 This unbelievable location has been designed for the Royal family of the State of Qatar by Hussam Maatouk  from Zoom Wedding Production.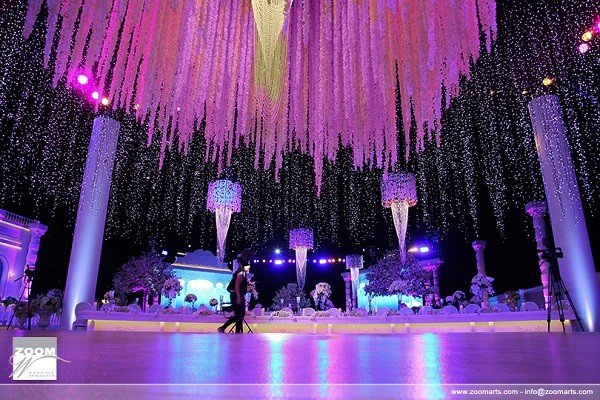 Combining breathtaking colours and limitless imagination, this is what a WOW wedding really looks like –rarely have we seen such extravagance or opulence at a wedding before.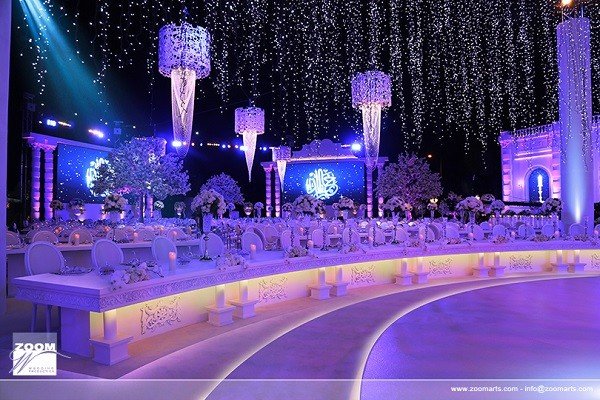 Speaking about the challenge of working on a Royal wedding Hussam said:
"It has been a great trust and a big challenge because of the large area and nature of the location. The mission was carried out on an open space where we arranged everything from A-Z"
And what a great job they did!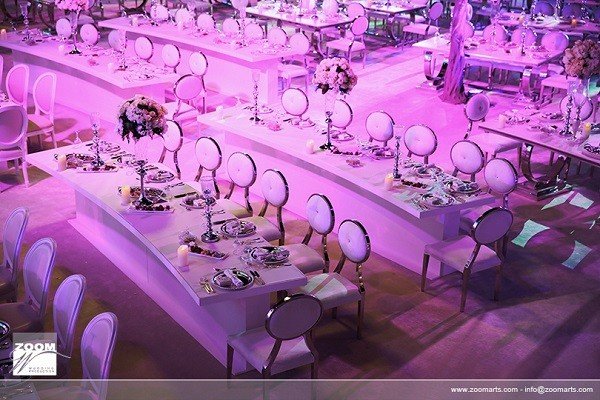 The design had a medieval European style with an aesthetic touch of legendary  fantasy, along with wedding accessories that were designed and executed especially for the occasion. Unusually the bride chose to have long tables facing out towards the dance floor giving the wedding yet another unique spin.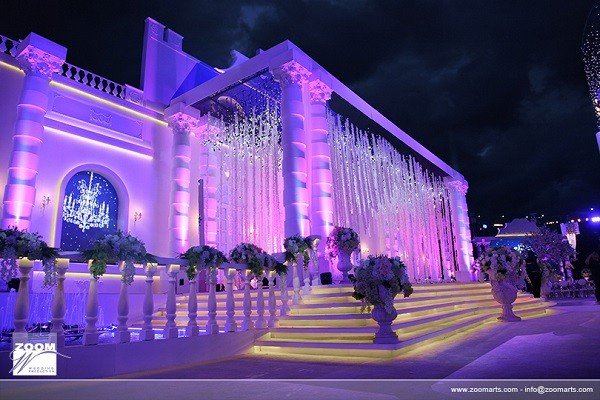 Everything was especially designed for the wedding including the luxurious tables and seating. They even went as far to have accessories, plates and the hanging chandeliers commissioned from bespoke designers. The girls at Wedding Journal just can't get enough of the wonderful Japanese rose trees that line the entrance to the venue where guests would be walking in. We can't imagine how many lights it took to get this palace elegantly bathed in a purple glow!
What a stunning and unique royal wedding, we'd love to know what kind of budget it took to put on such an amazing spectacle of design!