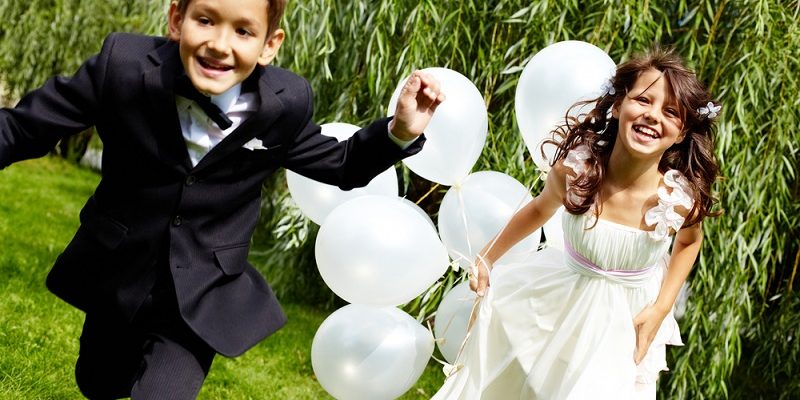 10 Brilliant Children's Wedding Activities & Entertainment Ideas
Childcare and parenting expert Kristen Harding shares her top wedding entertainment ideas to keep children happy at weddings
Nowadays, many people are choosing to get married later in life, or second marriages are becoming more commonplace, so frequently children are being incorporated into wedding ceremonies. As a bride and groom, choosing not to include children may result in absent friends if guests can't find a babysitter in time. Rather than opting out of inviting children to the wedding altogether think of unique ways of keeping them busy and entertained.
Keeping Children Entertained At Your Wedding
Children are children and have short attention spans. Keeping the kids quiet while they sit through two hours of speeches is pushing your luck! Including them in parts of the day and providing them with break out times and spaces is a lifesaver. There are different ways to do this so here are my golden rules for having children at your wedding and how to keep them entertained.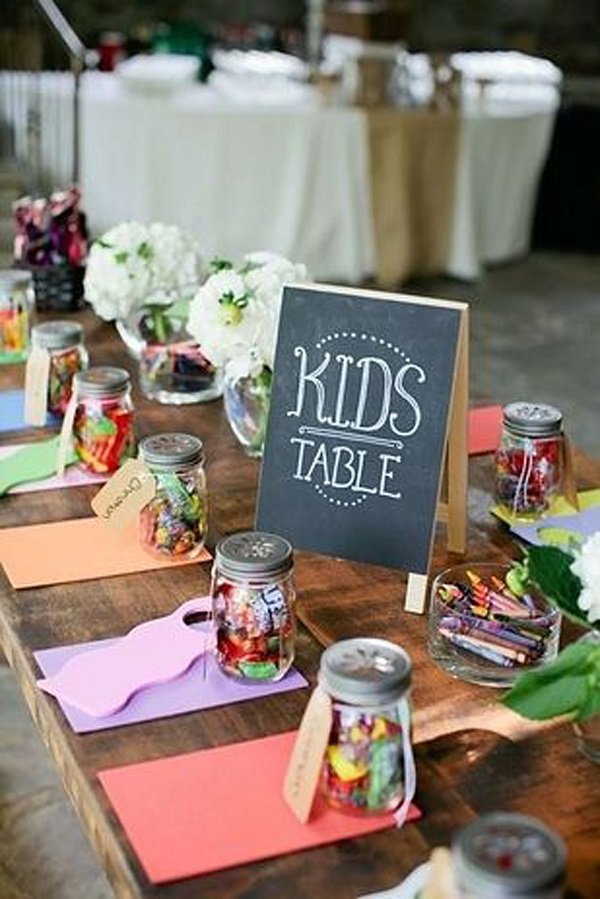 Children's Wedding Activity Ideas
Silent Scavenger Hunt
Create a tick sheet of things to listen out for or observe during the wedding – what colour are the bridesmaids' dresses, what songs were sung, did the best man remember the rings, how many were wearing hats.
Book Corner
Have a range of books to cover differing ages of children and teenagers attending the wedding. Put these on tables or set up in a corner with bean bags – great for sleepy ones later in the evening too!
Box of Tricks
Create boxes of simple toys such as bubbles, board games (travel ones are cheaper and smaller), jigsaws, and play dough – hassle free distractions for children without the need for too much adult help.
Children Only Room
Create a child only space with TVs and DVD players, games consoles, books, board games, dressing up and role-play toys, craft activities/painting, sand trays and play dough.
Children's "VIP" Games
Create tasks for children involved in the wedding to earn VIP badges – roles can range from marshalling guests to the right place to holding the bouquet up the right way for younger bridesmaids.
Tinies Crèche Service
Whether you have 25 nieces and nephews or a few little ones of your own, inviting them to the wedding can often be an added stress – and we all know that's the last thing a bride needs! Hiring an outside service such as a mobile crèche to come in and care for the children may be the ideal option for you to allow the children to take part in the celebration while not being a burden to you or your guests. Not only can your friends enjoy your wedding, but it can also eliminate the necessity for babysitters, which all of your friends will appreciate.
Outdoor Games & Activities For Children
Organise walks around the grounds or do nature searches using small bags to collect what is found. Also provide simple sports equipment such as balls, Frisbees, or cricket sets.
Entertainer
A more expensive option and one that tends to work best only if you have another room or space is an entertainer. But, unlike a crèche, parents will still be responsible for supervision of their children.
Babysitters
Babysitters work well if the wedding is being held in a hotel. The babysitters can look after individual children or families in their hotel rooms, bringing some basic equipment and also putting the children to bed.
Food
When it comes to food – go simple! While there are a few children who like mango and lime flavoured chicken sandwiches on sourdough bread, most will look at you like you're an alien from a planet far, far away! Go simple in your food choices for children and don't expect them to eat the same thing as the adults – especially if they are really little. Having said that, AVOID Ketchup! Nothing ruins a wedding dress faster than condiments!
Author Kristen Harding is childcare and parenting expert at Tinies (www.tinies.com) the UK's leading childcare agency