Are you looking for the perfect wedding venue? Look no further than the Royal Marine Hotel
If you are looking for a unique venue with stunning views, elegance and history than look no further than the Royal Marine Hotel Dún Laoghaire, Co Dublin. Dating back to the 19th Century, The Royal Marine Hotel has panoramic views of Dún Laoghaire Harbour and Dublin Bay giving you the perfect backdrop to your perfect day.
The hotel is considered one of the most romantic venues in Dublin with a marvelous sense of history and character found in all nooks and crannies. The hotel boasts many of the traditional features of a 19th century building including high ceilings, sophisticated detail on the cornicing and the magnificent Victorian staircase.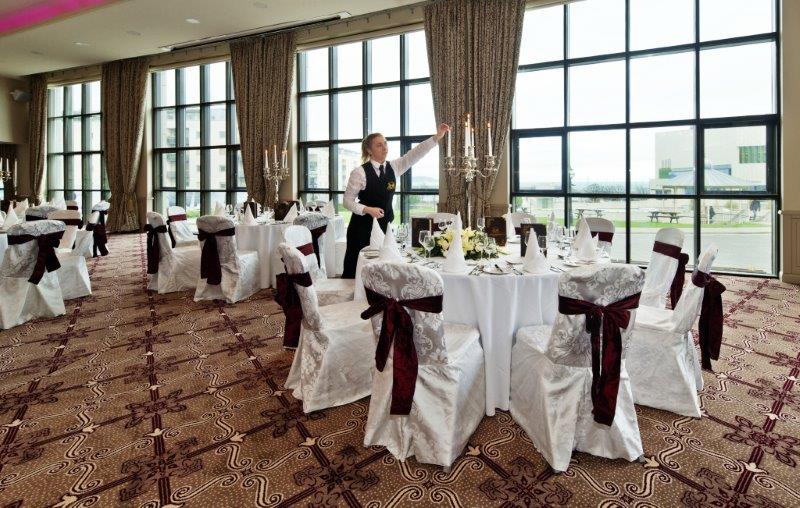 The Carlisle Suite is the perfect venue with the flexibility to cater for numbers of 120 – 400 guests. Overlooking Dublin Bay, you and your guests will enjoy the scenic views for the duration of your special day. For your Pre Dinner Drinks, the Pavillions Bar is exclusive to you and your guests and is located directly beside the Carlisle Suite.
For over a century, our team of experienced and dedicated staff have been rolling out the red carpet for happy couples and we are passionate about making your wedding reception unforgettable for both you and your guests. Set on 4 acres of gardens with direct access to Dún Laoghaire Promenade and Pier, allows your photographer to explore every vantage point to capture those unforgettable moments.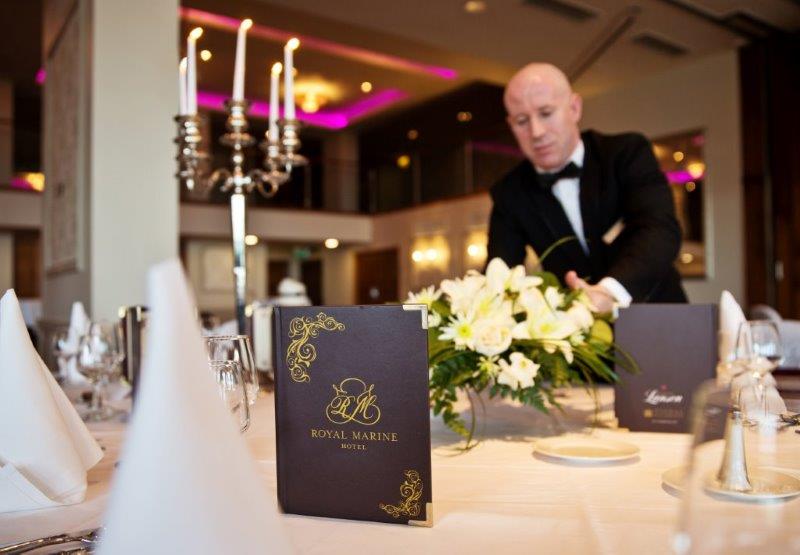 Whether you wish for ~ large or intimate, formal or casual, a soirée, a luncheon or a civil ceremony, our Victorian settings is perfect for a unique memorable day.
Appointments & Enquiries
Email: events@royalmarine.ie
Tel: +353 (0) 1 230 0030
Royal Marine Hotel | Dún Laoghaire | Co.Dublin