The Step House Hotel will hold their Summer Wedding showcase on Sunday 27th May from 2-5pm
Brides and grooms-to-be can visit and view the boutique beauty in all its festive glory, glowing in the twinkling fairy lights that bedeck the hotel at this magical time of year. There will be bubbly and canapés and the chance to view the stunning ballroom, gorgeous garden, honeymoon suite and a selection of guest rooms.
The Step House Hotel is on the Main Street in Borris, bringing together a lovely old Georgian house, a pub which has been in the family for 5 generations, and some chic contemporary additions to create a cosy and elegant boutique hotel full of character, and a continuing story of a genuine family enterprise, undertaken with enthusiasm and passion.
The attractive ballroom is a graceful backdrop for polished weddings, a room with fluted columns, cut glass chandeliers and touches of rich brocade that can seat up to 180 guests, filled with style, and with light from the floor to ceiling French doors out onto the lawns. The Step House Hotel is owned and run by Cait and James Coady and their family with passion, flair and energy. It's a much-loved luxurious gourmet hideaway, and a hospitable and welcoming kingdom.
A big draw for wedding couples is the beautiful food created by Head Chef Alan Foley and his team. Alan, formerly of Peacock Alley, Sheen Falls Lodge and Chapter One, thinks, talks and breathes food and has a philosophy of using the best local ingredients in his classical and sophisticated cooking.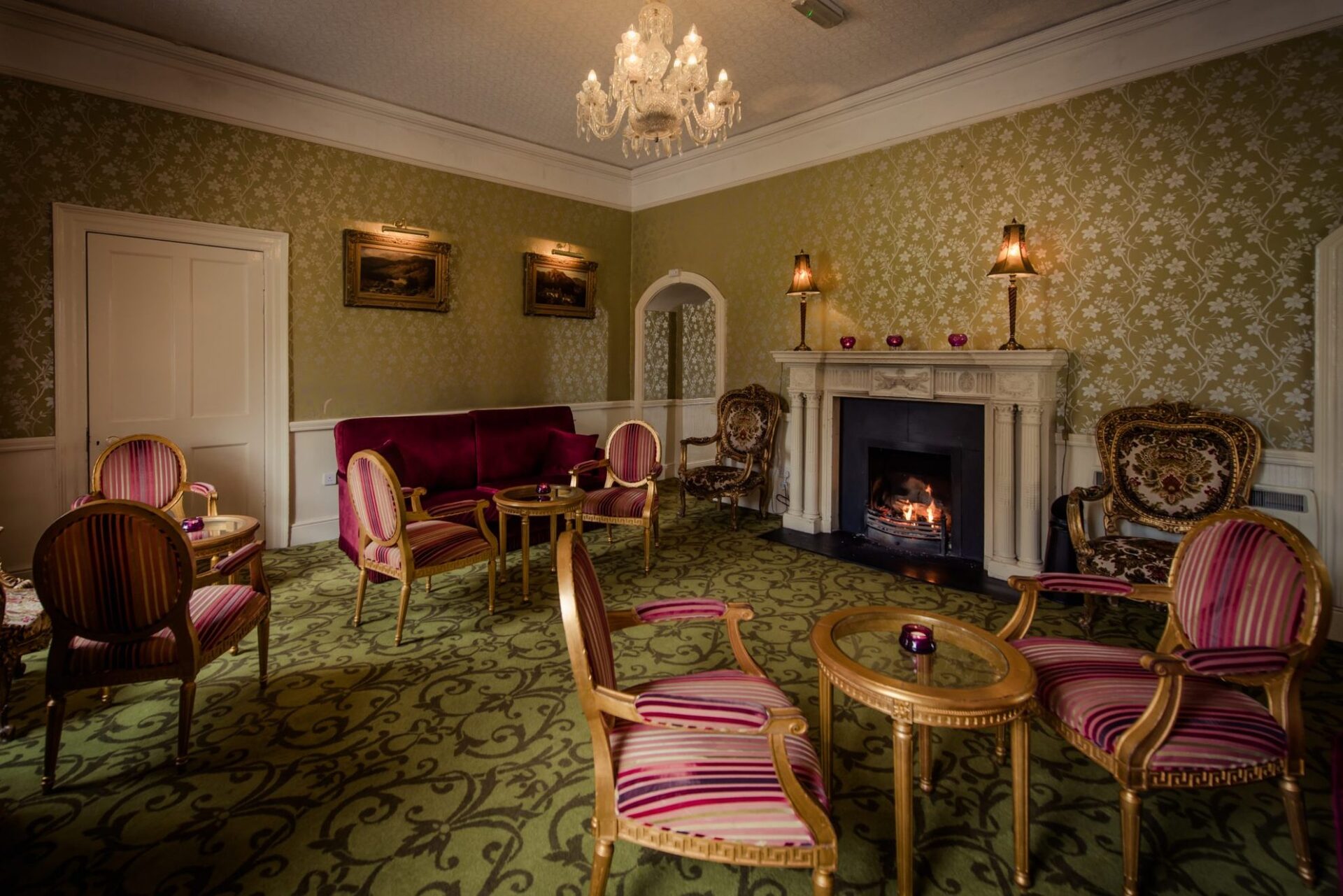 Brides and grooms are lucky enough to stay in the marvelous penthouse suite on the night of their wedding, an impressive series of rooms with fabulous views at the top of the house, with a private terrace, sauna, and a living area with a sweeping curve of floor to ceiling windows, with Mount Leinster as the backdrop.
Come and check out the Step House Summer Wedding Showcase on Sunday 27th May from 2-5pm
One lucky couple will win €500 which will be deducted from their overall wedding bill (any couples who attend the showcase and pay their deposit within a 2 week period will be entered into this draw).
For more information, visit the website here: www.stephousehotel.ie