Getting married at the Europa Hotel, Belfast – all you need to know
The Wedding Journal team sit down with Leon O'Keeffe from Europa Hotel to get the lowdown on getting married at this iconic hotel. Here's all you need to know…
How are viewings of the Europa Hotel arranged? Do I need to book?
Simply call one of our dedicated Wedding Co-ordinators, who will arrange a suitable date and time for you to meet. We try to offer appointments to suit the busy lives of wedding couples, offering the flexibility of evening and weekend appointments, as well as day appointments. They can give you a wealth of advice and relevant information to help make your decision to book this fantastic city centre venue much easier. Your viewing will include a tour of the hotel facilities, function and bridal suites available.
 
What is the minimum/maximum number of guests that you can cater for?
With an impressive choice of banqueting suites the Europa can host weddings of all sizes and styles. From an intimate marriage ceremony in The Rotunda or a lavish banquet in the magnificent Grand Ballroom to a gourmet dinner in the Opera Room, or stylish cocktail party in the stunning Penthouse Suite. Suitable for 120 guests, our Penthouse Suite on the 12th floor has stunning panoramic views over Belfast, and is certainly the most popular choice for our brides.
Do you provide a special rate of accommodation for wedding guests?
Absolutely! We have many wedding guests that come from overseas and we offer a preferential rate for wedding guests to take advantage of.  We encourage wedding guests to book early and also directly with us to ensure they receive our best attention and best rate available.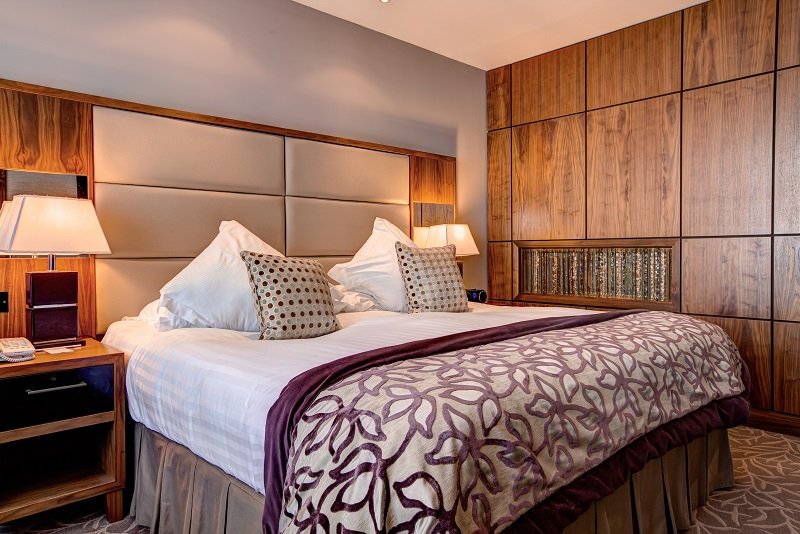 Can your chefs cater for a range of different menu choices?
The Europa's creative team of chefs is able to offer an extensive range of delicious menus to choose from, all featuring the finest and freshest local produce.
We are a popular location for weddings from various cultures and we always recommend that our award winning team of chefs cook and prepare requirements for our wedding banquets. Both Head Chef, Adrian McDaid, as well as Executive Chef, Mark Begley, provide much experience and flair of cooking that ensures perfection every time. Or if you wish to create your own menu, our chefs will work with you to tailor something entirely unique. We also have a fabulous selection of wines, champagnes and cocktails to complement your dining choices — you will be spoilt for choice!
If you had some words of advice for newly engaged couples starting out on their planning what would they be?
Planning a wedding is the most exciting thing a couple can do together – so enjoy every minute of it! First thing to always research and book is the venue, as this is an integral part of your day in which your plan everything else around. The venue is where your fairy tale wedding will truly begin, and once you have a date chosen it's all systems go after that. Always spend time researching and checking reviews of wedding suppliers, and make sure they are legitimate. Make sure both of you are making the decision about everything, this is a day for both the bride and groom after all, so make sure you enjoy the experience together.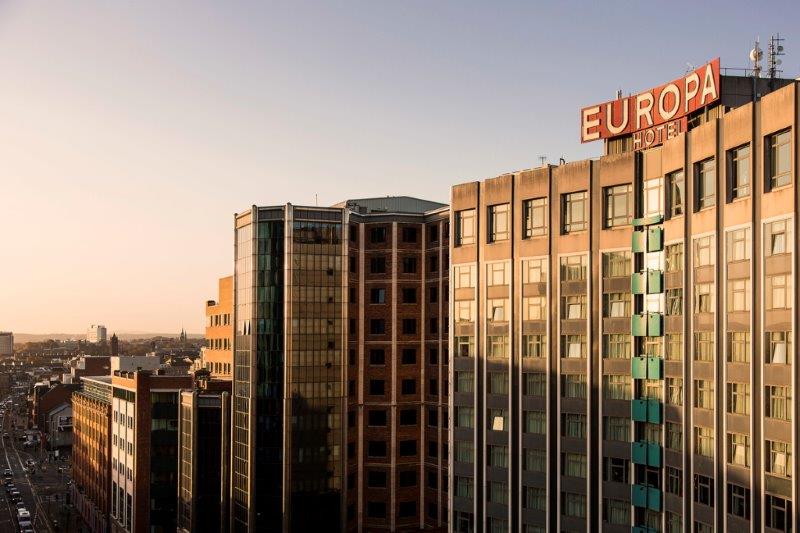 You have probably seen a lot of nervous brides and grooms on their wedding day! What is a good way for them to keep calm and collected?
Good planning and communication with your venue in the lead up to the Wedding Day allows you to build confidence in what we offer and allows us to provide you with a fantastic experience.  We are available at every step of the process and will ensure that we have everything prepared in advance to ensure perfection of delivery of service and expectation.
What do couples love most about the Europa Hotel Belfast?
Couples that host their wedding here are looking for that city centre location, and where better than the World Famous Europa Hotel, Belfast!
Our exquisite cuisine, excellent service level and delivery of our flexible services; and the friendly and professionalism of our team; are just a few comments and complements we receive.  What we love most is that we make life long relationships with our wedding couples who return time and time again over the years, and we love to welcome them back.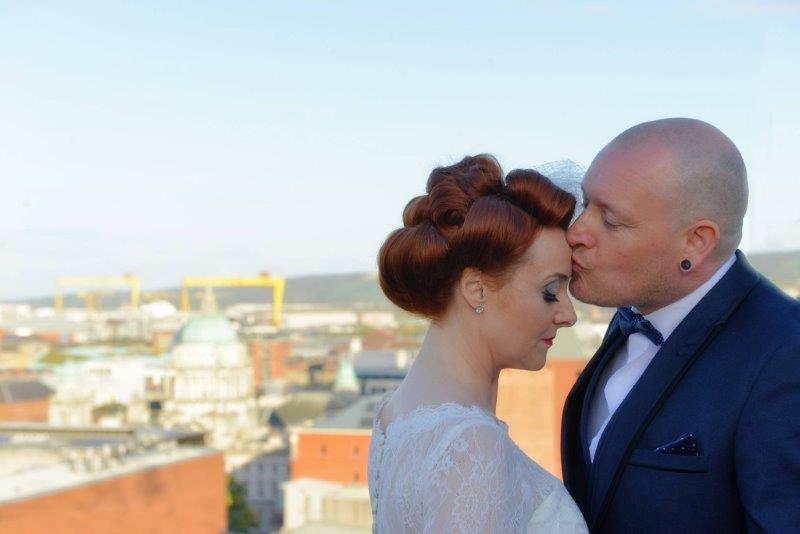 If you could describe the venue in one sentence, it would be. . .
The Europa Hotel brings style, glamour and luxury to your big day, so let us look after every detail as you and your guests celebrate in style in the heart of the city
The Europa will be opening doors to brides and grooms to be for a Wedding Show in conjunction with Perfect Bliss 1-4pm 16th October 2016. Our full team of experts and wedding specialists will be on hand to give you advice and tips on how to create your dream wedding, including chef demonstrations and cocktail tasting! Entry is free.
Alternatively you may wish to come for a private wedding consultation Sunday 22nd October 2-6pm. Take time to view our fully dressed Penthouse Suite and range of other rooms and discover all the unique finishing touches and optional extras that this wonderful hotel has to offer.
Guests will enjoy a glass of bubbly, sumptuous canapés and a goodie bag, plus there will be special offers for weddings booked on the day.
To contact the wedding team for an appointment, telephone: 028 9027 1066 or email: conf@eur.hastingshotels.com.