Carlow's most romantic wedding venue Woodford Dolmen Hotel is hosting a wedding fair Sunday 19th March from 2pm.
Woodford Dolmen Hotel with its 10 acres of scenic gardens can be found on the banks of the River Barow surrounded by luscious greenery and wildlife. With two opulent ball rooms to choose from, prospective couples will be spoilt for choice were the Woodford Dolmen Hotel is concerned.
The Killeshin Suite on the ground floor with its sparkling chandeliers and wonderful views down to the River Barrow is the perfect setting for weddings of up to 220 cherished loved ones. Whereas, The Barrow Suite's private entrance creates a sense of grand occasion. Greet your guests with a drinks reception as they gather in the vaulted foyer before opening the doors to the elegant Barrow Suite. The Barrow suite is the largest hotel venue in County Carlow and can host celebrations of over 400 family and friends.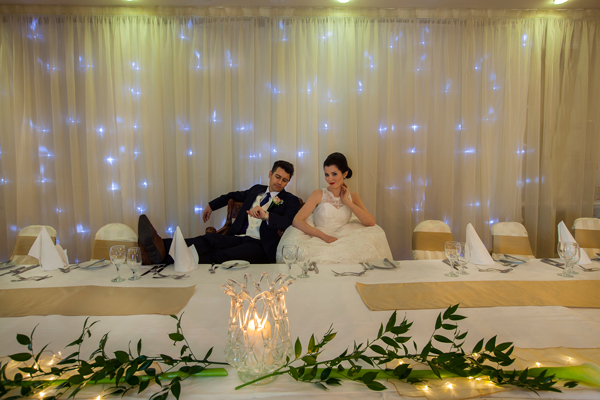 At the Woodford Dolmen, it is their attention to detail that sets them apart from their competitors. Whether it's a spring fling wedding surrounded by blooming flora and fauna, or a cosy, seasonal celebration, this stunning venue has a package to suit your individual needs and tastes. Depending on your preferences, the all inclusive packages can include an array of delightful extras from a complimentary vintage car/limousine for the day, to a stay on your first anniversary to relive those special memories again.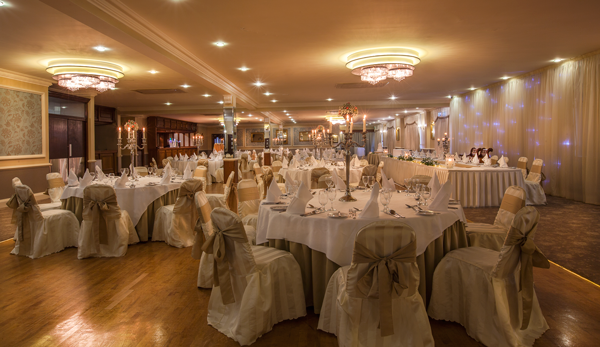 Woodford Dolmen Hotel are licensed for civil ceremonies and can assist you in planning your dream wedding from walking down the aisle to the final dance and everything in between. Say 'I do' in a choice of ceremony rooms including the intimate Writers Suite surrounded by crisp chair covers, fresh floral arrangements and twinkling candles.
After the ceremony, if the weather prevails, treat your guests to an outdoor drinks reception in the breath-taking beautiful landscaped grounds. Not only will the striking scenery delight your guests, it will look fabulous in your wedding album for years to come.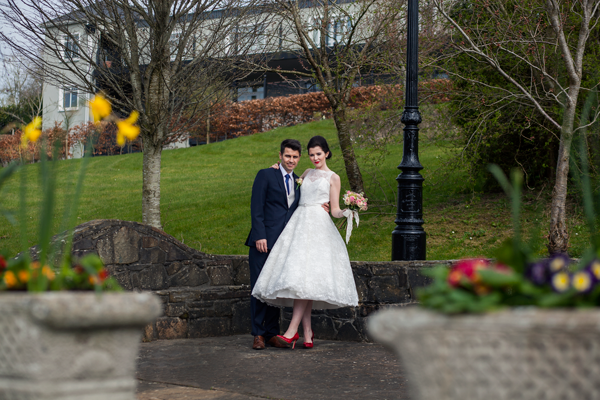 The experienced team at Woodford Dolmen Hotel are so dedicated to ensuring your wedding day is everything you've dreamed of, they've developed an online planning service that allows brides and grooms-to-be access to a unique online wedding planning resources.
The Woodford Dolmen Hotel will be hosting a wedding fair Sunday 19th March, from 2pm, admission free.
Booking the perfect venue for your wedding is a difficult decision so make this decision more easy for yourself by coming to the fair and enjoying a fabulous fashion show showcasing bridal and menswear, as well as fashion for the mother of the bride and guests attending your wedding.
Experience the relaxed & welcoming ambiance of the newly refurbished and redecorated Bar & Lobby, completed just before Christmas 2016.
See the exquisite detail of the Killeshin banquet suite set up for a wedding.
See the civil ceremony set up in the Writers Suite.
Sample some delicious food and wine from our wedding menus.
Meet and speak with a range of wedding suppliers to get expert hints and tips on making your special day even more unique and special for you.
Looking forward to seeing you on the day…..Don't miss it – save the date now. Sunday 19th of March 2017 from 2pm
To truly experience the wonder of this Carlow wedding venue contact wedding co-ordinator Clare to make an enquiry.
For more information visit: http://www.woodforddolmenhotel.ie/weddings
Tel: 059 914 2002
Email: info@woodforddolmenhotel.ie