It's the moment of the brunch wedding and we have been daydreaming about fragrant florals, freshly-baked goods and crisp glasses of bubbly.
Sounds heavenly doesn't it?
We think all brides should consider a 'big day brunch' as their wedding reception and if what you're about to read doesn't entice you, then just think about two of the main components that brunch would be lost without… booze, and bacon.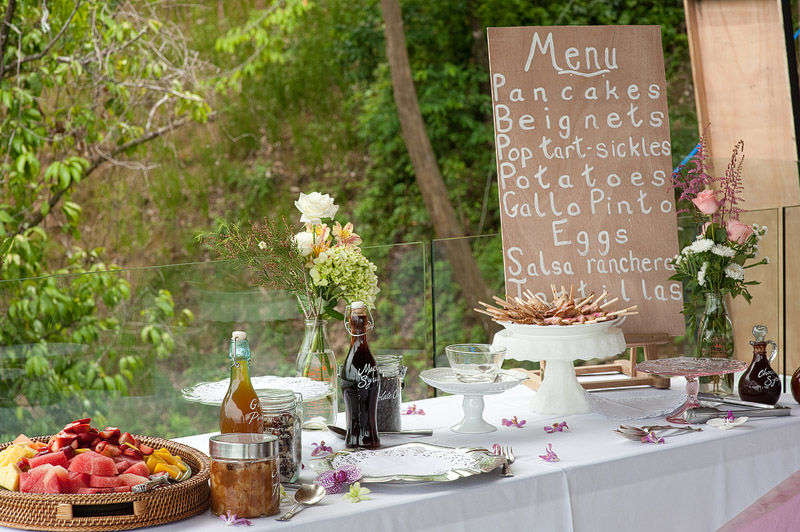 Baked Goodies & Juice Bars
Brunch wedding feasts can give you the perfect marriage of bite-size nibbles with hearty fare sure to please even the fussiest of palates.  Start with a selection of wholesome canapés (think smoked salmon blinis), then put on a breakfast buffet to end all others.
While buffets at a formal dinner wedding aren't the norm, they work well for a brunch and are a great opportunity to decorate a unique space. Think about incorporating a juice bar featuring exotic options like mango or pineapple, or hire a personal chef to make omelettes on the spot for your guests.  We're drooling just thinking about it!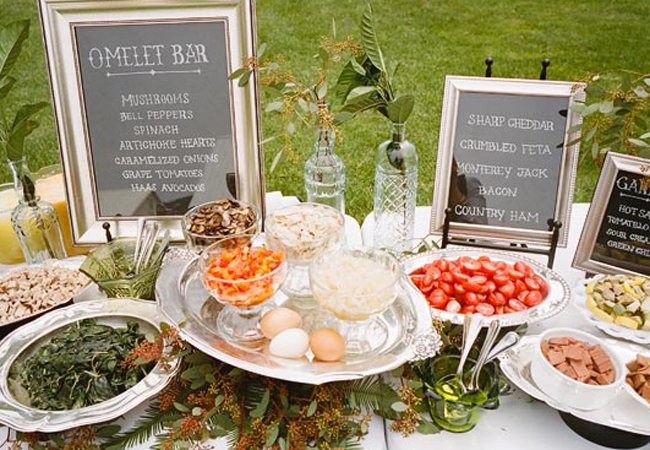 Bubbles!
Mocktails are all the rage for an early brunch wedding. Greet guests pre-ceremony with a fruity concoction to keep them refreshed until its time to crack out the mimosas then let the bubbles flow throughout the meal until the evening. Add a dollop of raspberry or peach puree to champagne to give it a vibrant flair and have orange juice on hand for those who want to take it slow!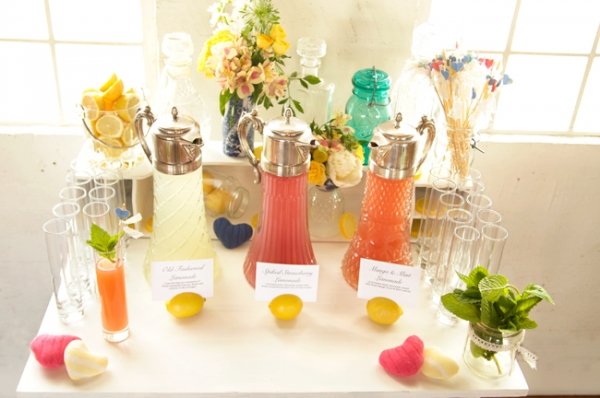 Be BOLD
Break away from traditional wedding colour schemes and clash unusual shades for a fun, creative brunch wedding. Think sky blue with neon orange, or fuschia and lime green. Sunshine yellow paired with a soft lilac has been on our radar recently, as well as emerald with a touch of gold. You don't have to play it safe with a less-than-traditional reception, meaning it's your chance to let your personality shine.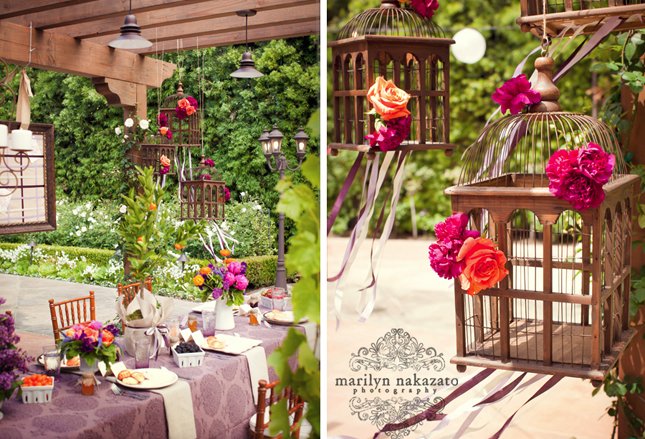 Budget-Friendly
Brunch is relatively inexpensive and a daytime reception is a relaxed affair so deciding to hold a wedding utilising both has less of a hold on your purse-strings. Save money by searching for a rustic, outdoor venue over an extravagant hotel at a prime-time and see if you can collaborate with a local baker to supply the majority of the product for the meal.
If you're going for a very laid-back reception, then ask guests to bring a bottle of bubbly to contribute to the bar as well.
Banging Bands
Just because it's mid-morning doesn't mean it's not the perfect chance to break out the dancing shoes! Get a lively wedding band band on board to play during the meal then watch your guests flock to the dancefloor ready to boogie into the evening hours. As your reception may well last longer than a regular one due to its early start, consider having a second band on hand to keep spirits high throughout the night.
Feature image: Snippetandink.com