Don't miss out on this stylish revival of a classic trend: Feather wedding decoration is making a comeback in 2016.
Feather wedding decoration is consistently popular in the world of weddings due to being inherently romantic and their ability to give simple wedding decor the wow factor. In 2016 we've moved away from clusters of bold coloured feather arrangements and instead are loving a more luxurious feather, whether it be exotically patterned, metallic dipped or in an unusual style.
Feather Backdrop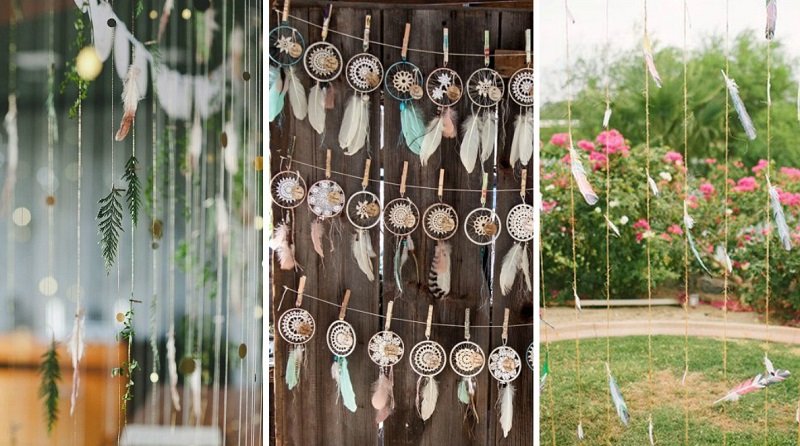 2015 was all about decadent flower walls but for Summer 2016 we are loving the bohemian feel of a feather backdrop. Utterly romantic and easy to D.I.Y yourself making it an extremely cost effective ceremony background option. Alternatively, feather backdrops make an original background for a pop up photobooth or as a unique feature wall.
Centrepieces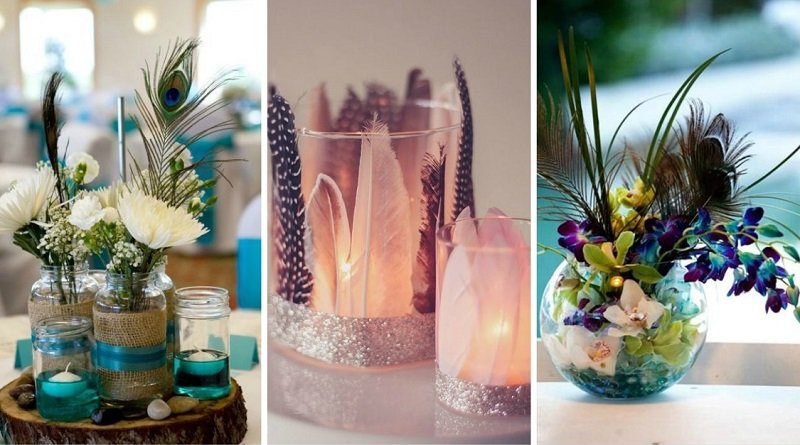 The trick to a dreamy feather centrepiece  is to use unique and brightly coloured real feathers sparsely. Positioning a striking feather among a floral arrangement instantly adds an edgy sense of style to the overall look. You can't go wrong by adding a touch of sparkle either, the contrast of the two textures works really well especially if the feather is white.
Headpieces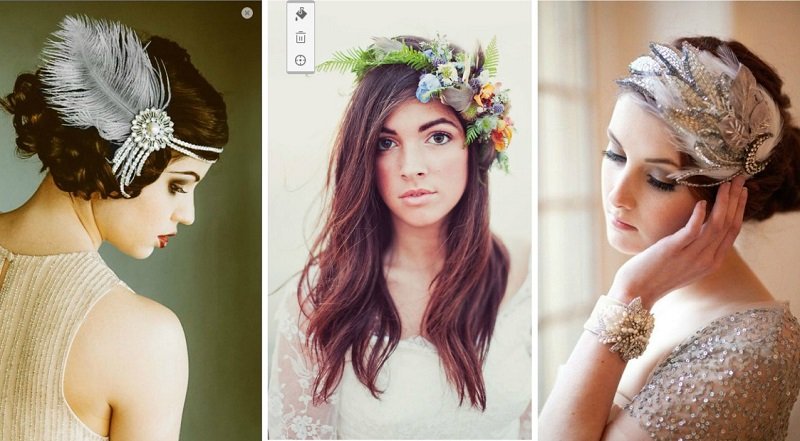 Forget simple bejeweled headpieces, for a Gatsby or art-deco themed wedding  add a feather to your bridal hair style. Feathers are extremely versatile and can compliment both pearls and jeweled headbands. Boho chic is still extremely popular with summer brides especially those with a garden or festival theme. Update this tried and tested style with subtle feathers positioned discreetly among an ethereal flower crown.
Flowers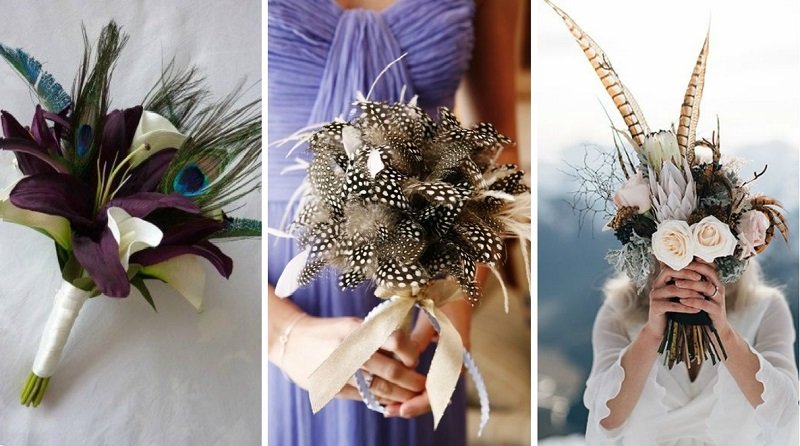 Similar to a feather centrepiece, the key to a feather bouquet is to precisely place an eye catching feather or two in the centre of the arrangement. Peacock feathers compliment bright bouquets, where as more traditional white and grey feathers look best with dusty pink, cream and fawn blooms.
Place Settings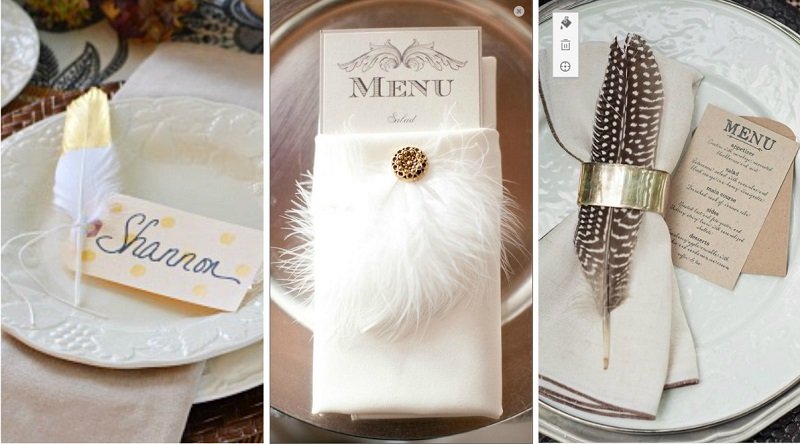 Add a sense of elegance to your place settings by tying a feather to your place cards. An old wives tale states that white feathers are a symbol that deceased loved ones are near. By using white feathers as decoration it could be the perfect way to subtly remember friends and family that can't be there to celebrate.
Featured Image Credit- Crafthubs.com