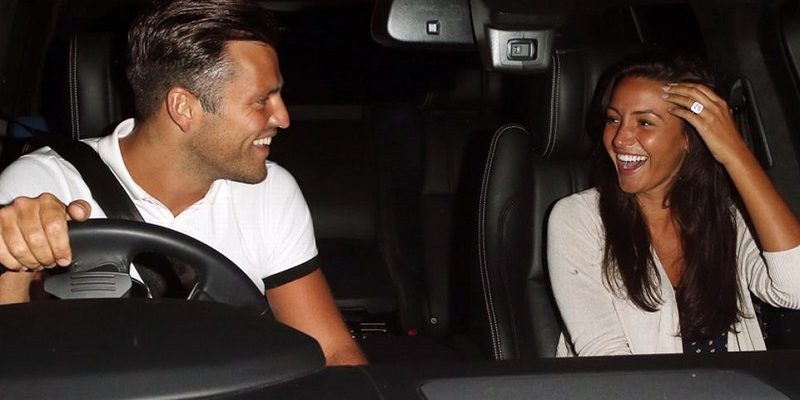 First pictures of Michelle Keegan's Engagement Ring
The bride to be has been pictured out and about with her new rock on so we give to you; Michelle Keegan's engagement ring!
Shield your eyes, you are about to be blinded by some bling. Michelle Keegan is showing off her engagement ring for the first time and it's a whopper.
The engagement ring was first spotted when she and new fiancé Mark were seen strolling through Manchester Airport after their romantic holiday to Dubai where he proposed.
We're not quite sure how the brunette beauty even managed to lift her arm with the weight of that five carat sparkler which reportedly set her fiancé Mark Wright back £20,000.
Last week, the bride-to-be Tweeted her frustration at having to go bare-fingered for a few days as the engagement ring was being re-sized.
She said: "Cant wait 2get my ring back nxt week after its been adjusted, so many people askin 2 see it,n I have 2 show them a bare hand!"
However, Michelle was reunited with her precious engagement bling this week and wasted no time flaunting it at her cast-mate Catherine Tysdale's 30th birthday party in Manchester.
Mark previously called the sapphire and diamond engagement ring a 'monster rock', which we'd say is a pretty apt description.
We don't think we've ever seen a celebrity engagement ring so intimidating. He must really, really love her.
Featured Image courtesy of Carrera Images