Five Reasons to Have a Spring Wedding
With its beautiful floral backdrop, warmer temperatures and combination of pretty colours, there is no better time for a wedding than spring!
We look at the top five reasons to have a spring wedding in Ireland…
Beautiful Landscapes
During the spring months, venues and their surrounding gardens are usually in full bloom, brimming with colour and life that add to the charm and romance of your day. Choosing a venue with landscaped gardens will also be perfect for those all-important wedding photographs! The Macdonald Kinsale Hotel & Spa in Cork is set amidst 90 acres of mature wooded parkland, which is beautifully in bloom in spring – as well as having panoramic views overlooking Oysterhaven Bay.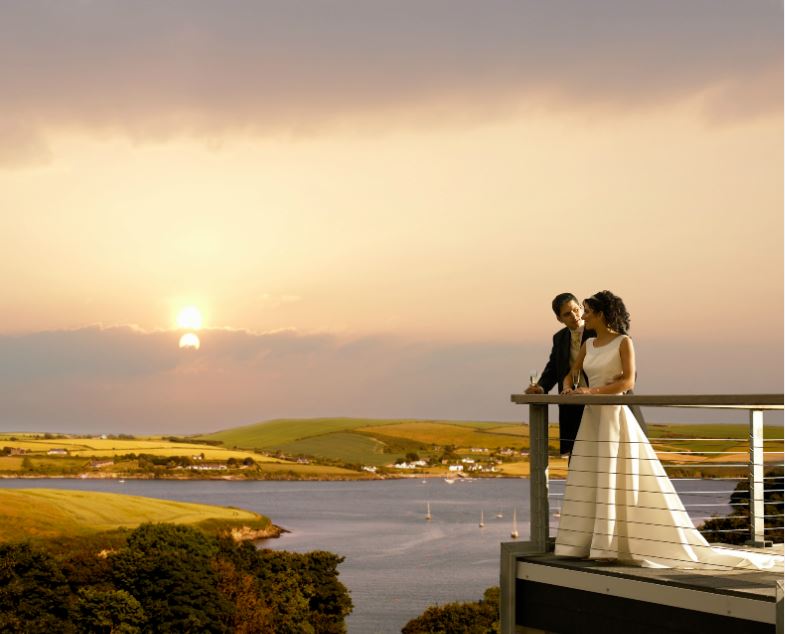 Off-Peak Packages
During the summer months, it can be difficult to secure a wedding date with some couples choosing to book their date years in advance.  In spring however, you can avail of a better selection of dates with many venues offering fantastic discounts and packages. At the Kinsale Hotel & Spa, they are offering a spring wedding package (Jan-May) from €49 per person mid-week and €59 per person at the weekend.
Pastel Colour Scheme
There is no better time for a pastel colour palette than spring! The soft and delicate tones of blush pink, powder blue, pale green, lemon and violet reflect the bright floral feel of the season and bring elegance and romance to venue decor and style.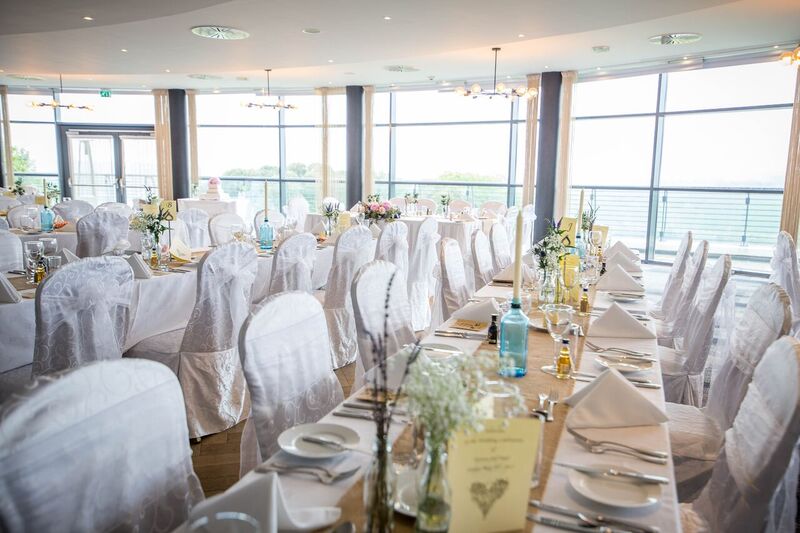 In-season Flowers
One of the most important parts of wedding decor is flowers, with the ability to completely transform a reception room and wow guests. Come spring, there's an explosion of colourful blooms in season with everything from Dahlias, to sweet peas, peonies and poppies giving you more variety for your big day.
Opportunity for Outdoor Ceremonies
Whilst Ireland doesn't always lend itself to the finest weather, spring is the perfect time for a gorgeous garden wedding with perfect temperatures and pleasant sunshine. The Kinsale Hotel & Spa is perfect for an outdoor ceremony, where the picturesque woodland and beautiful blooms of spring makes for a romantic setting with stunning wedding photographs to last a lifetime.

For your perfect spring wedding, checkout the Macdonald Kinsale Hotel & Spa in Cork. For more information visit the website HERE or call the team on 0353 21 470 6000