Flattering Tips For The Plus Size Bride
WeddingJournalOnline speaks to award-winning blogger Gabriella from Blossom Bride on her top tips for looking AMAZING on the big day as a plus size bride.
The perfect fit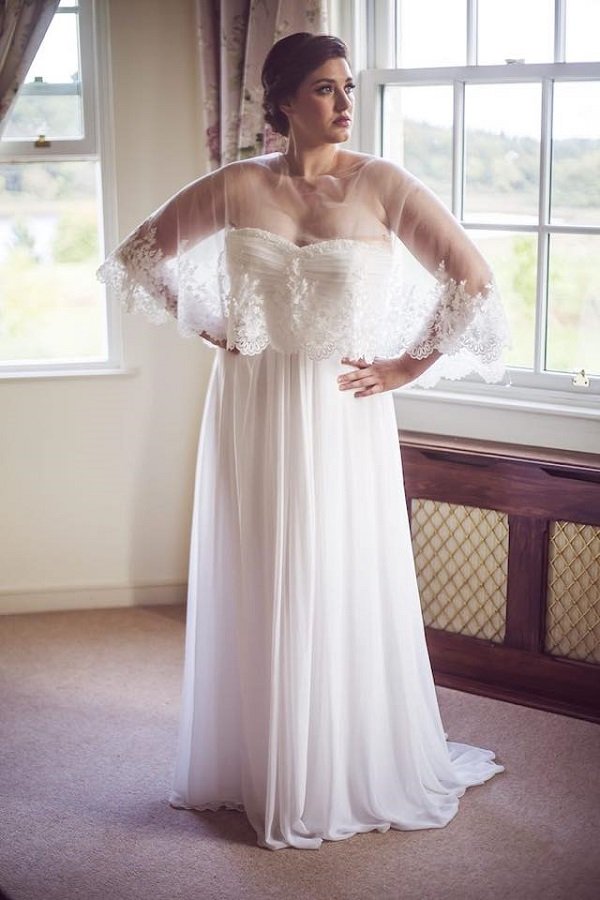 There is not a woman in the world who doesn't look fabulous in a corset! Corsets contain lots of boning that creates a flawless silhouette, smoothing out any lumps and accentuating your natural waist. Gabriella says, 'Don't worry if a corset bodice isn't your personal style, although they look great on everyone, that doesn't mean you have to wear one! When shopping for your wedding dress take inspiration from the corset and look for wedding gowns that have boning in the bodice to help bring out your hour glass figure. Alternatively, combine a corset bodice with an on-trend topper, like this gorgeous style from Curvy Chic Bridal, giving you two looks in one!'
Make the most of your curves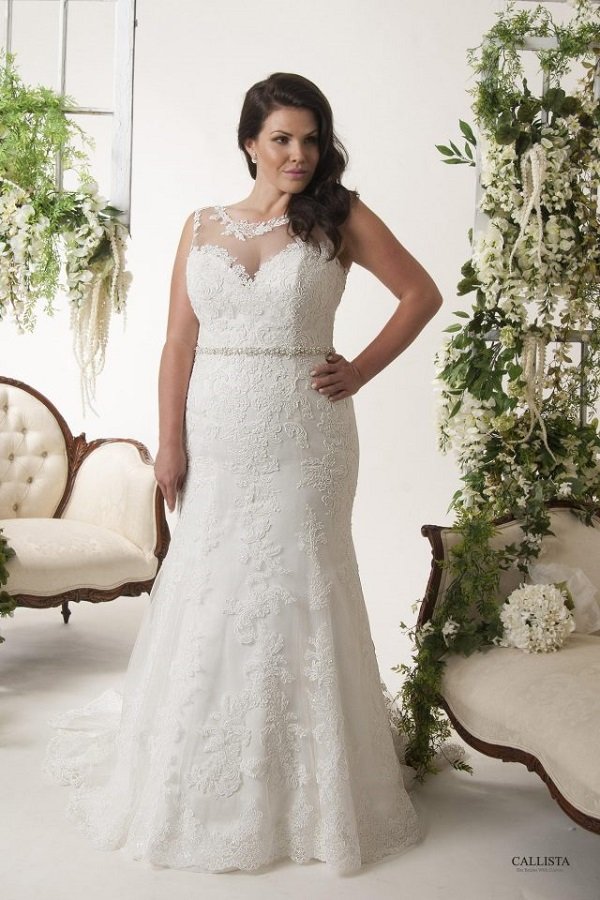 'Avoid anything too loose, as figure hugging dresses with lots of structure look beautiful on plus size girls,' says Gabriella. 'It's about making the most of your curves rather than trying to skim them. A fishtail wedding dress will draw attention to your proportional hips and bust, while am embellished belt will help to cinch you in at the waist emphasising your incredible shape.'
It's all about what's underneath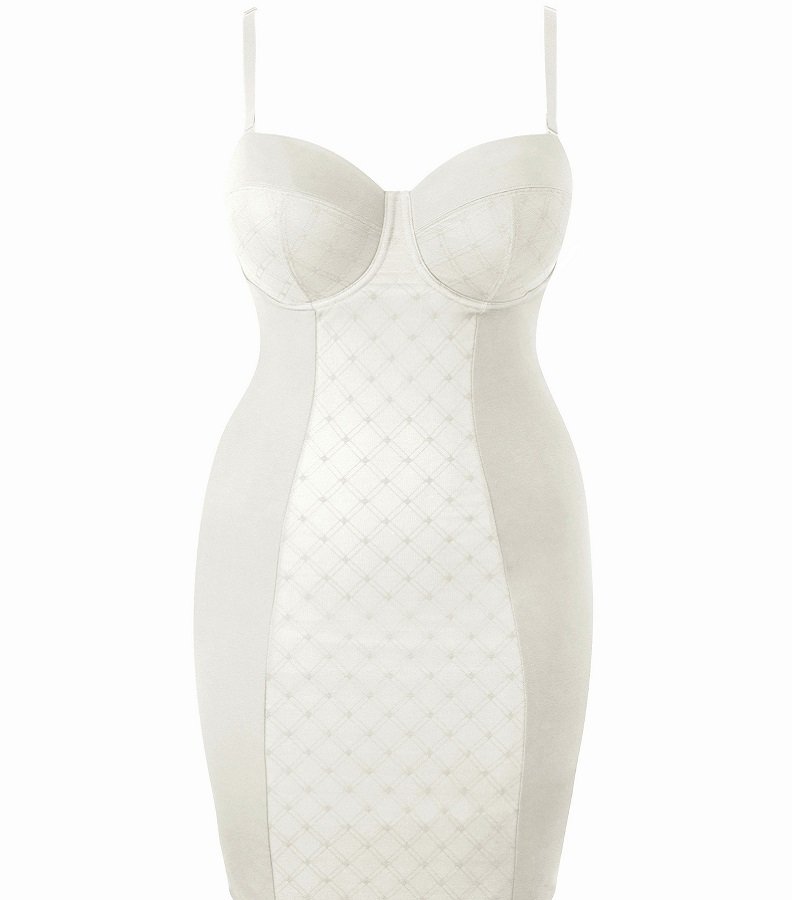 'Let's talk about underwear. A correctly fitting bra has the ability to completely change your posture, so although we should be wearing a bra that fits every day, it's never more important than on your wedding day. Wear a good fitting bra when shopping for your gown and get measured by an expert before buying your wedding underwear. If wearing a figure hugging wedding dress, you might also like to think about shapewear. A controlled suit or slip, can add extra support and smooth out any areas you aren't happy with while eliminating VPL.'
Bring on the ballgown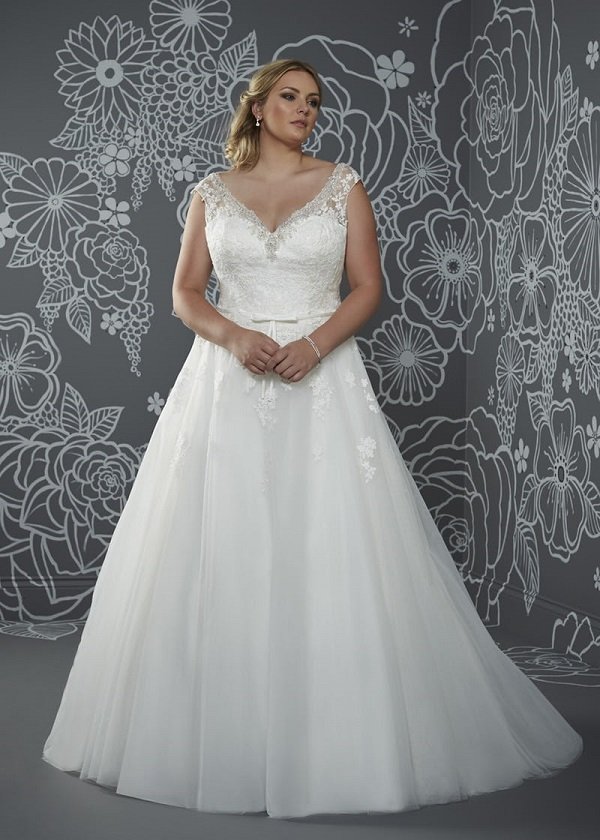 The trademark fuller skirt of a ballgown is perfect for the curvy bride as the material skims the bottom half and draws attention to the shoulders, bust and hourglass waist. 'A timeless ballgown or more bohemian A-line gown provides a welcome alternative for plus size brides who don't love the fit and flare look,' says Gabriella. 'The key to making this style work for you is again, the fitted bodice!'
Be my sweetheart
Brides who are blessed in the bust area really suit a sweetheart neckline. Gabriella says, 'The unique shape of the neckline provides extra coverage where needed, while the lowest point of the dip elongates the neck area. Many brides get a sweetheart neckline confused with a strapless gown which isn't the case! Any gown with straps or sleeves can dip elegantly into a sweetheart neckline.'
For more style tips and wedding inspiration from Gabriella head over to BlossomBride.com
If you're getting married and are looking for a unique and gorgeous dress design, take a look at our brand-new directory. We only recommend the highest quality Wedding dress & Bridal Shops in Co. Dublin.
Featured image credits – Allure Bridals, Essence of Australia, Callista Bridal